The daffodils are open, the air is warming, and the spring garden is starting to bloom! The heavenly fragrances of spring-blooming shrubs are one of the best things about the spring garden. But many of the traditional spring bloomers are way too big for a small garden (we're looking at you, 12-foot-tall lilac).
If your garden is tiny, consider one of these dainty versions of spring favorites!
DEUTZIA
Deutzia gracilis (slender deutzia) is a fuss-free addition to the garden. Smothered in blooms in late spring, it then takes up a position as a lovely, tidy green shrub. Because it's so compact, we especially like it as an accent right at entryways.
FORSYTHIA
Brilliant yellow forsythia blooms are early harbingers of spring. While the old-fashioned kind gets at least 10′ tall and wide, more compact versions are now available. Forsythia looks terribly sad when pruned to anything except its natural fountain shape, so choose one that will fit the available space without pruning contortions.
LILACS
The fragrance of lilac really says spring! Alas, the truly fragrant varieties are also the truly tall ones, varieties of Syringa vulgaris. For a small garden, we recommend these less-fragrant but better behaved lilac species.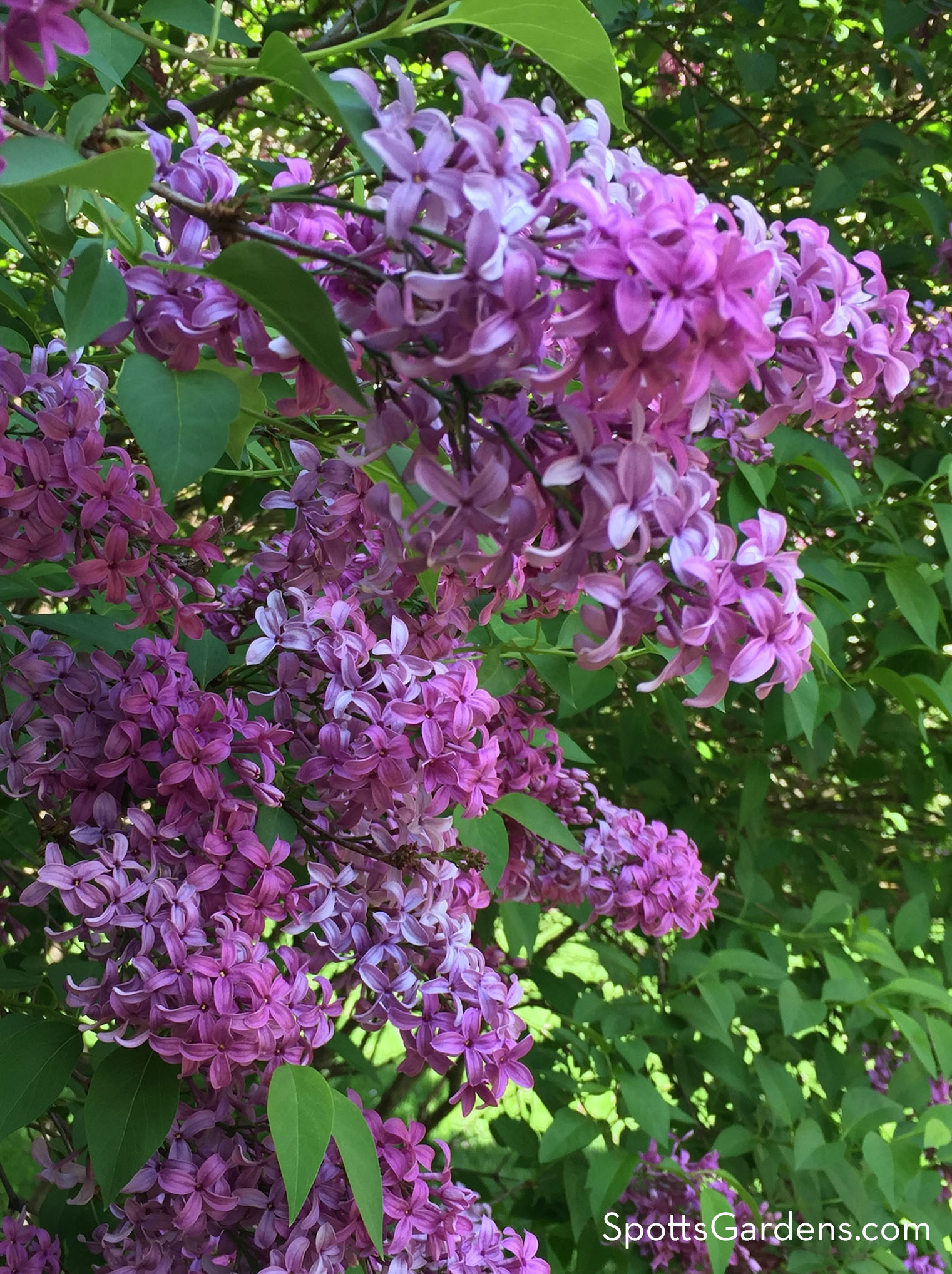 VIBURNUM
Viburnums are among our favorite shrubs, supplying spring blooms, summer fruits for wildlife, and terrific fall colors. These compact varieties deserve a place in every garden!
WISTERIA
The waterfall of wisteria over a trellis is breathtaking. Unfortunately, the popular Asian wisterias are capable of swamping inadequate trellises, taking over garages, and even eating entire houses. If you want to add a one of these luscious vines to your garden, choose one of these less-rampant, American cultivars instead.