We have a soft spot for the minor bulbs. Often overlooked in favor of showy daffodils and tulips, these small, spring-blooming bulbs bring depth and color to the early-spring garden. They work beautifully in a host of different settings. And once planted, many of the minor bulbs will naturalize to return in greater numbers each spring.
When compared to full-sized daffodils or tulips, the minor bulbs seem almost miniature. And so do their flowers, with most no taller than 1′.
Like other spring-blooming bulbs, these little bulbs, corms, and rhizomes are planted after the first frost in fall. In central Indiana, we plant from October to December, but we order in August to get the best selection.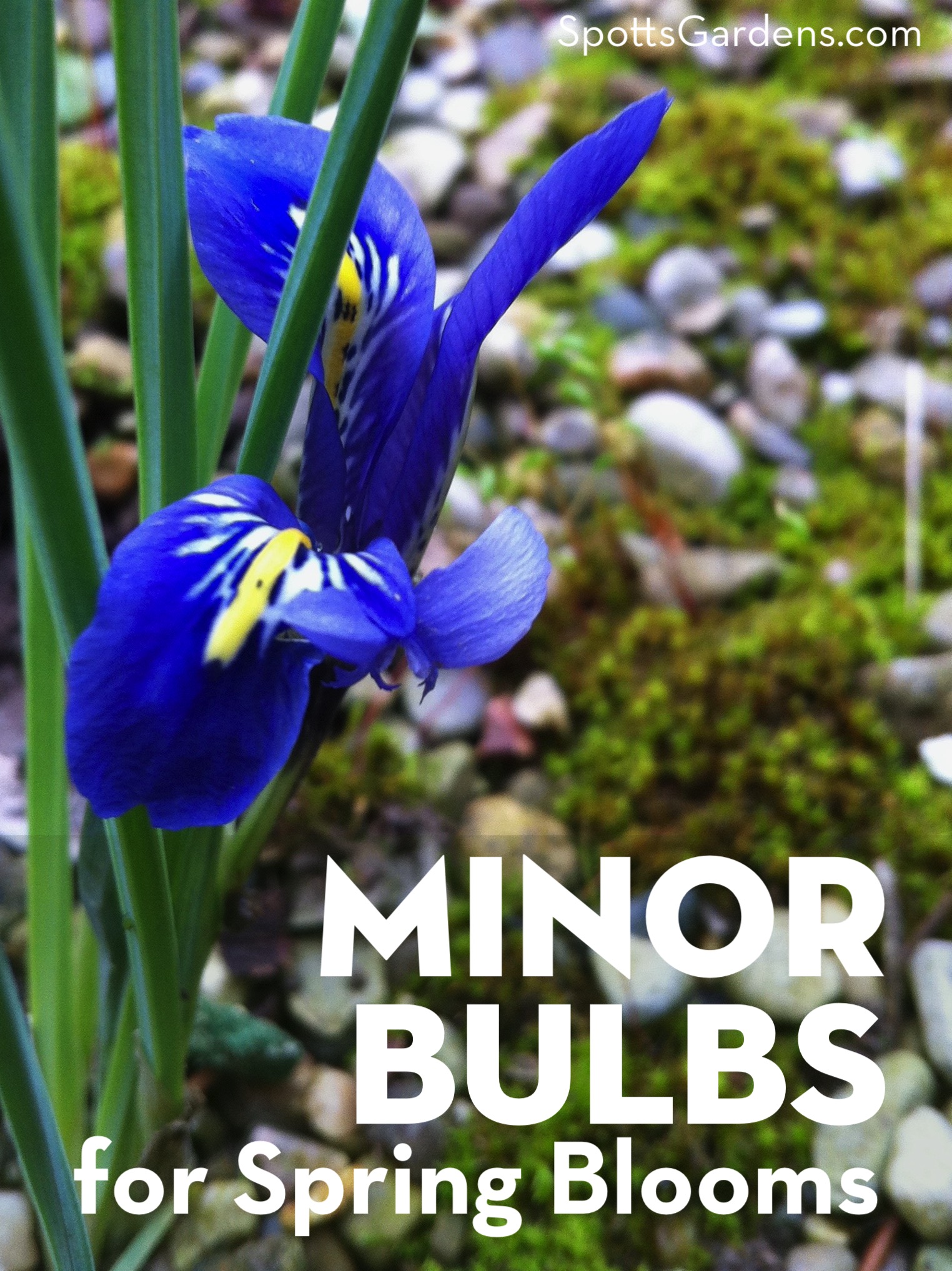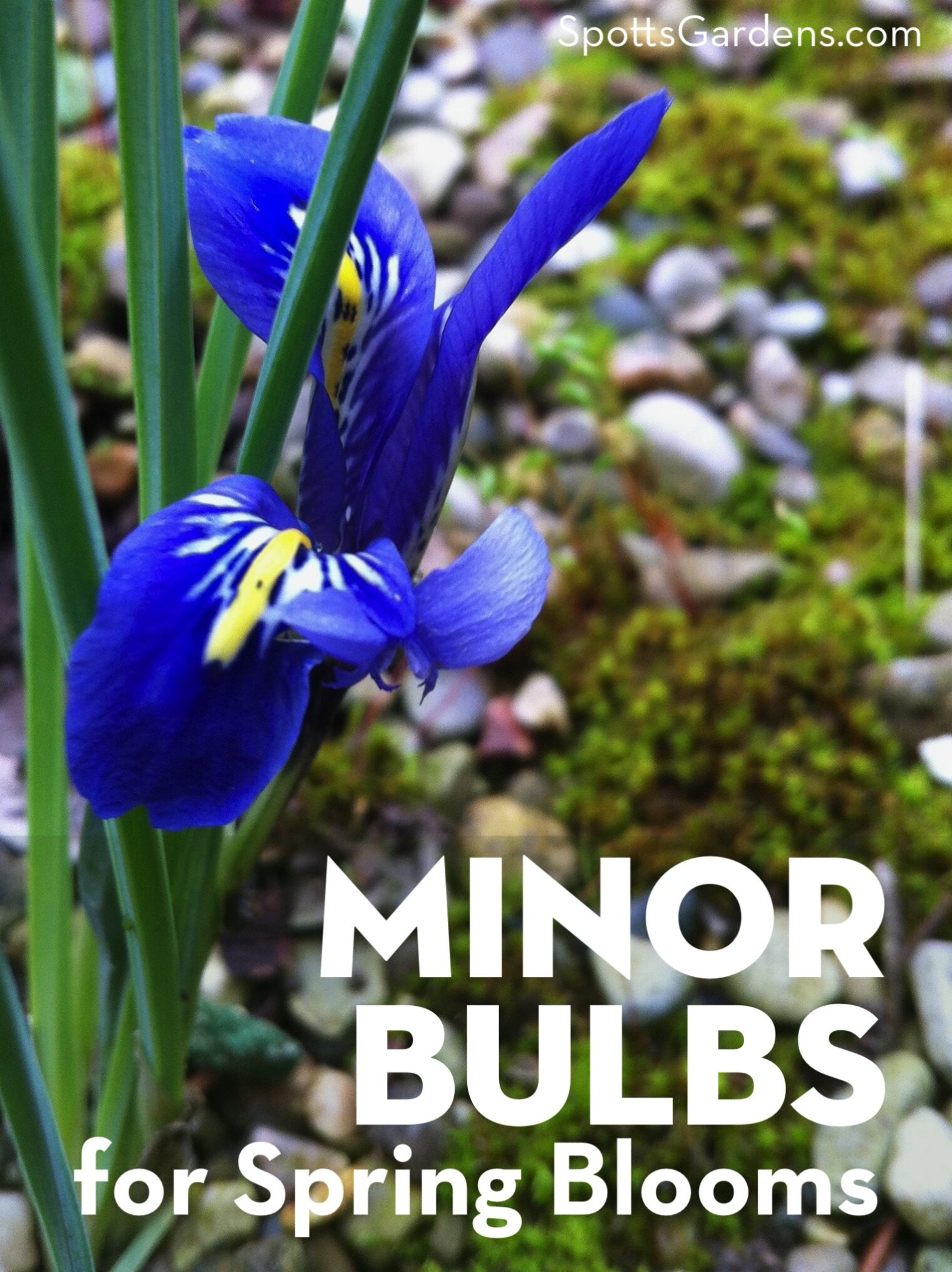 Using Minor Bulbs in the Landscape
Because minor bulbs are small, they're at their best when planted lavishly. Plant them by the hundreds to create swathes of color.
Minor bulbs prefer well-drained soil. While they struggle in heavy clay, they'll do fine in average, well-drained garden soil. If your soil is particularly heavy, incorporate organic matter to lighten it up. And avoid soggy spots, as the bulbs will rot in too-wet soil.
Planting in Garden Beds
The minor bulbs make a lovely underplanting for other spring bloomers in your garden beds. Because their ripening foliage is delicate, it's easily hidden by other garden plants as they fill in. We avoid planting full-size daffodils in garden beds because their foliage tends to flop over, smothering the surrounding plants. But the miniature daffodils work beautifully.
Planting in Woodlands
The minor bulbs are a perfect fit for woodland plantings. Because they bloom before the trees leaf out, they're able to soak up plenty of sun before the tree canopy fills in. We use them with native ephemerals to cover the woodland floor early in the season; in summer, other plants fill in that space.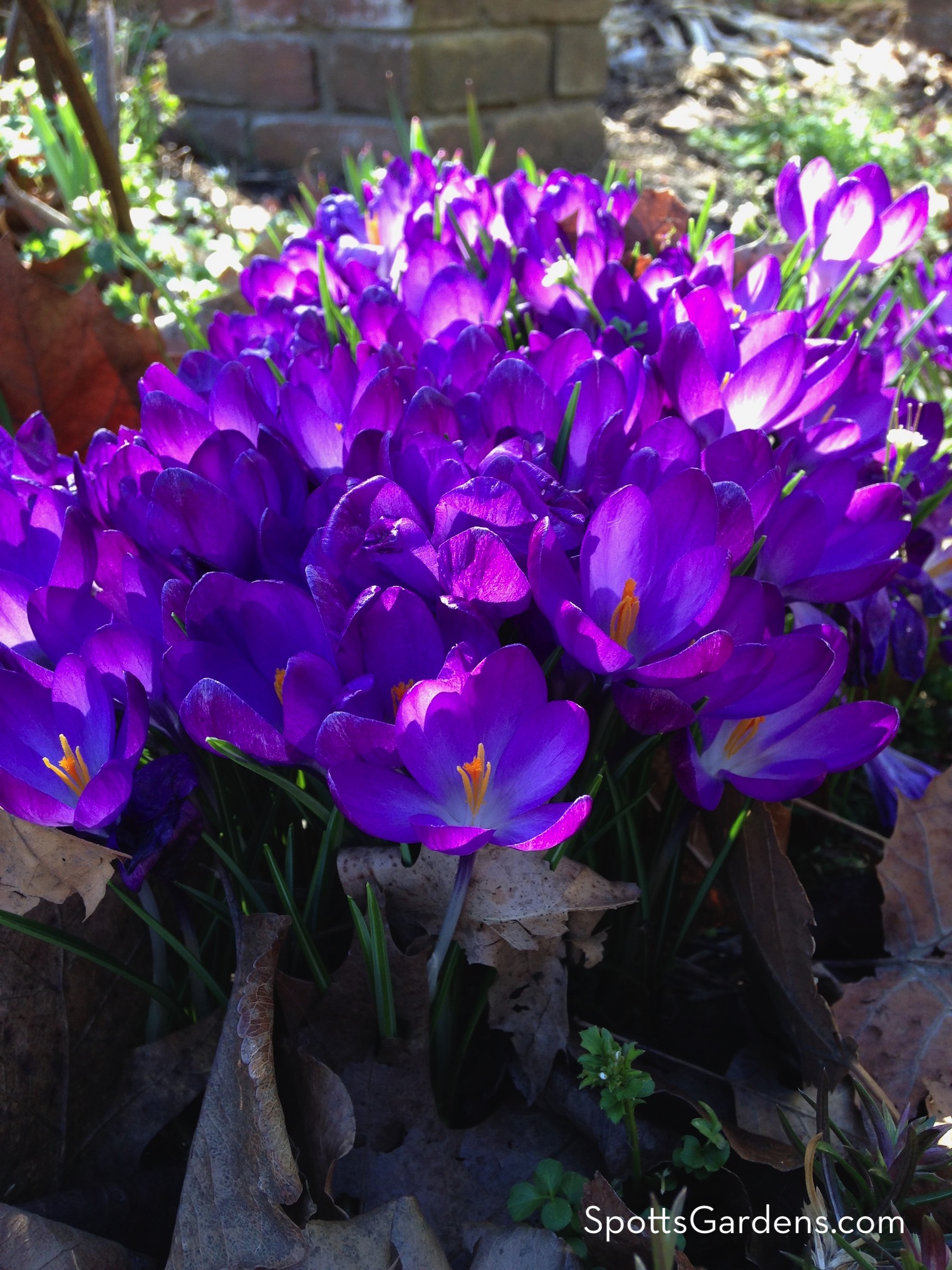 Planting in the Lawn
Planted in a lawn and allowed to naturalize, minor bulbs can create wave after wave of spring color. Gardeners in the Netherlands have been planting this way since the 18th century, with spring bloomers called stinzeplanten.
Bulbs work best in lawns that are sparsely seeded, preferably in part sun. Thick, aggressive turfgrasses muscle out these small bulbs. In order to let the bulbs store enough energy for next year's blooms, you can't mow the lawn until the bulb foliage has "ripened" (died back naturally). Depending on the bulbs you choose, that means you might not mow for the first time until June!
Planting in Meadows
Bulbs are a must for meadow and prairie plantings, which are often heavy on summer- and fall-bloomers. We particularly like them with the more delicate part-shade sedges, like Carex woodii and Carex radiata. Some minor bulbs also work well to fill in between clump-forming grasses like Sporobolus heterolepis and Panicum virgatum, finishing up their show before these warm-season grasses really gear up.
Our Favorite Minor Bulbs
We've listed our favorite minor bulbs here, roughly in order of bloom time. Note that while none of these bulbs are native to the U.S., they're well behaved and unlikely to become invasive.
Snowdrop (Galanthus spp.)
Flowering in winter or very early spring, snowdrops are the first sign that the long, freezing slog of winter is drawing to a close. Their tiny white flowers nod at the end of green stems even when snow is on the ground. They are resistant to both deer and squirrel.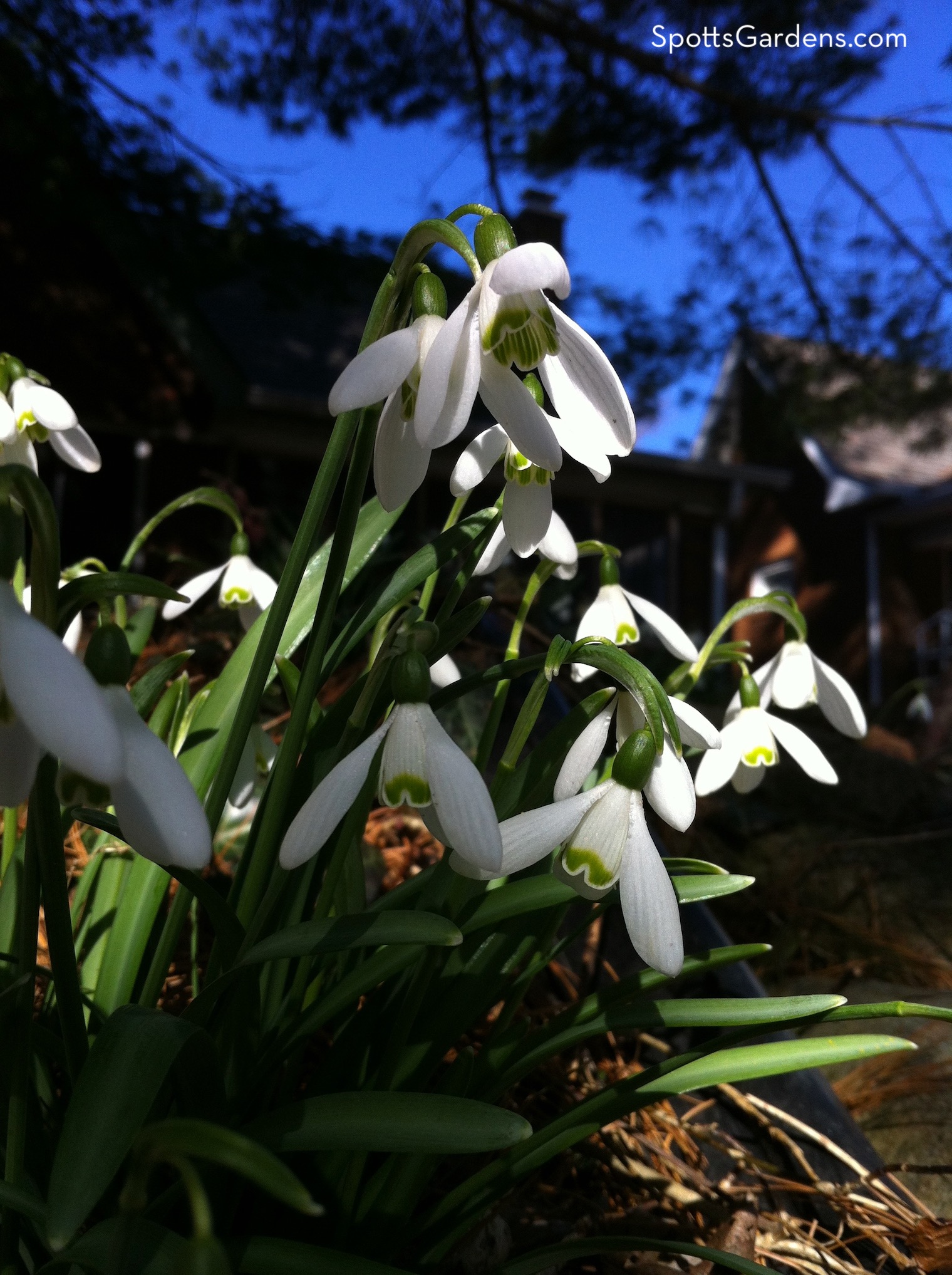 With 20 species and and hundreds of cultivars, Galanthus spp. comes in heights from five to twelve inches tall. Try them in your shade and part-shade beds, especially along the edge where you can see them without tromping through the snow to get to them. They're a classic choice for planting in the lawn.
Winter aconite (Eranthis hyemalis)
This bright yellow member of the buttercup family is another very early bloomer. Winter aconite is tolerant of both deer and black walnut and can take full sun or part shade. We love it in a woodland planting or mixed with other low, early bulbs in a meadow. At only about 4″ tall, it's also a super choice for underplanting shrubs and trees.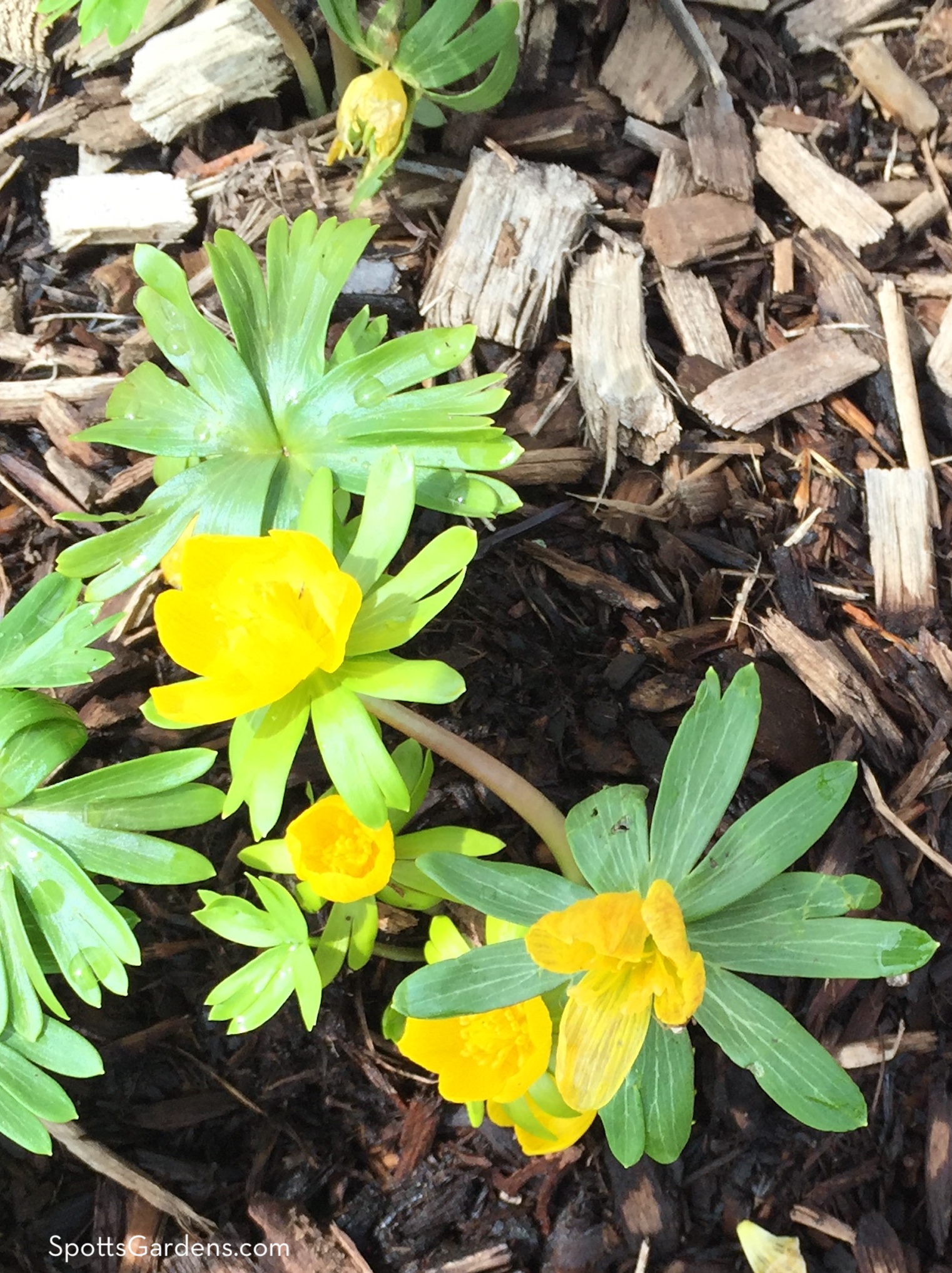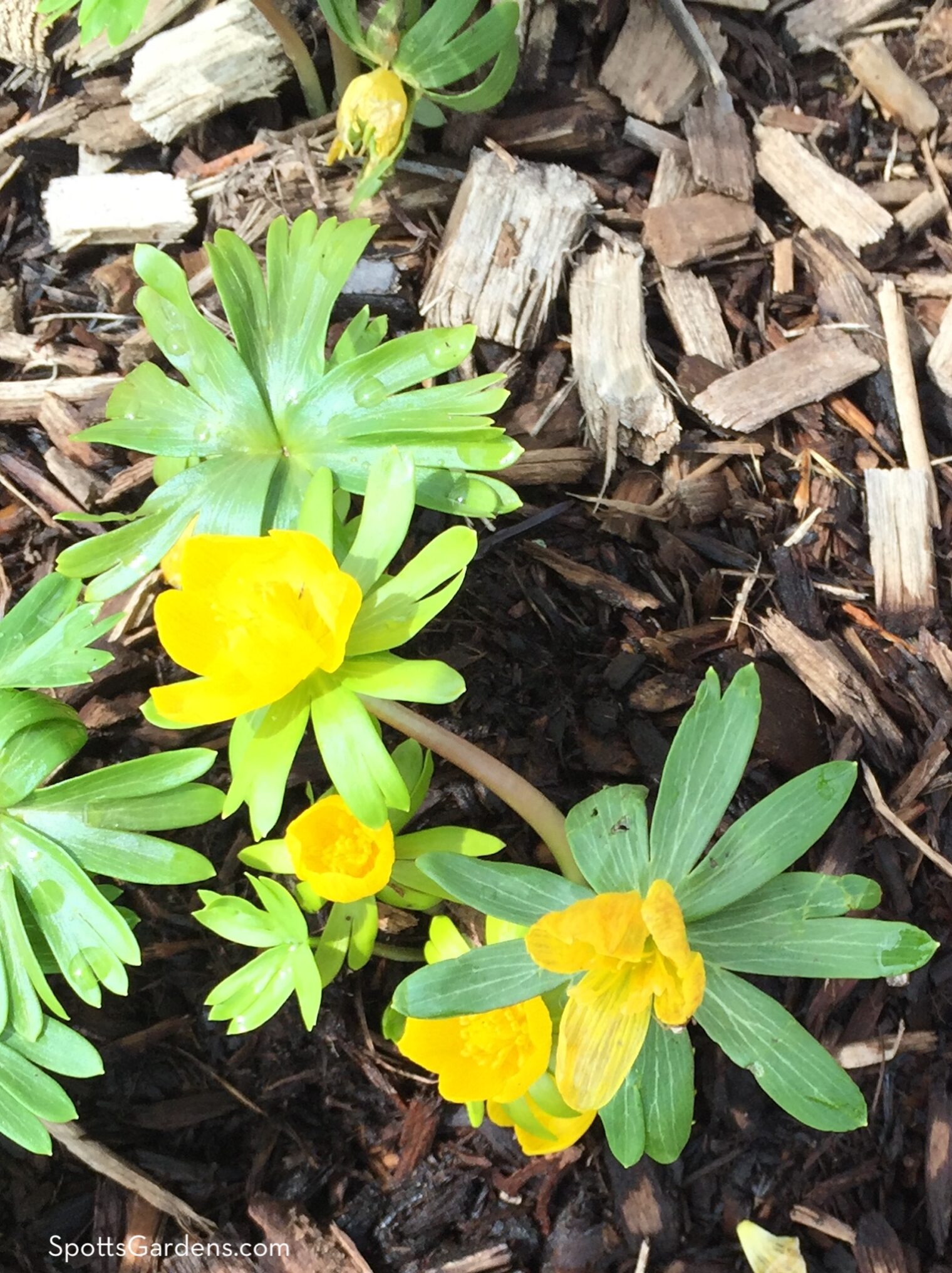 Crocus (Crocus spp.)
Crocus is available in a range of yellows and purples, and even the largest only get about 5″ tall. The large-flowering (Dutch) types are the most popular, great for garden beds, along paths, and under trees. If you want to grow crocus in a lawn, try instead the species crocuses, which are a bit smaller and bloom earlier. Crocus are also a good choice for forcing indoors. (Autumn-flowering crocus are also available, so double check the bloom times on your choice when you order.)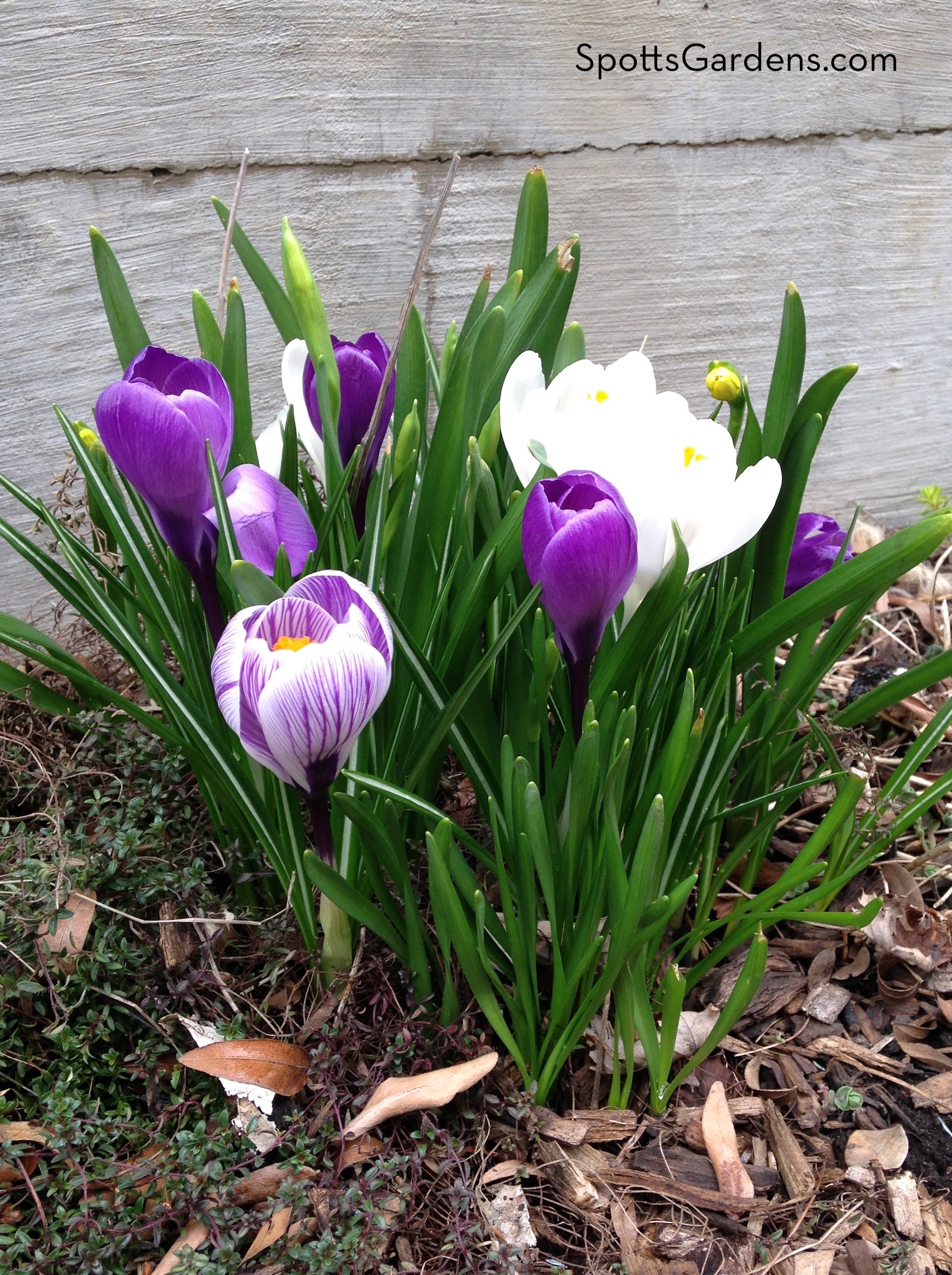 Unfortunately, squirrels and assorted other rodents regard crocus as a particular delicacy. Our solution to this is to plant crocus lavishly, then dust the top of the soil with chili pepper (which stings little rodent noses) or bloodmeal (which suggests that whatever spilled that blood might be waiting around for a squirrel). Other gardeners have planted them in wire cages to prevent rodents from digging them up!
Rock Garden Iris (Iris dandfordiae and I. reticulata)
While Iris germanica, I. siberica, and I. ensata all belong to the late-spring-into-early-summer crowd, tiny rock garden iris are firmly in the very early spring group. Also called dwarf iris, Iris dandfordiae and I. reticulata top out at around six inches and bloom in brilliant yellows, purples, and blues (as in the title photo). Like crocus, these iris at their best when planted en masse. They're a great fit for rock gardens, or plant them near a path so you can admire them up close. Rock garden iris are also good for forcing.
Botanical Tulips (Tulip spp.)
Botanical tulips, also called wild or species tulips, are low-growing, brilliantly colored, and much more likely to naturalize than their larger cousins. They bloom much earlier than other tulips as well. Some get as tall as 16″, but most are shorter than 12″. Their flowers are delicate and graceful, sometime twisting up into points at the end.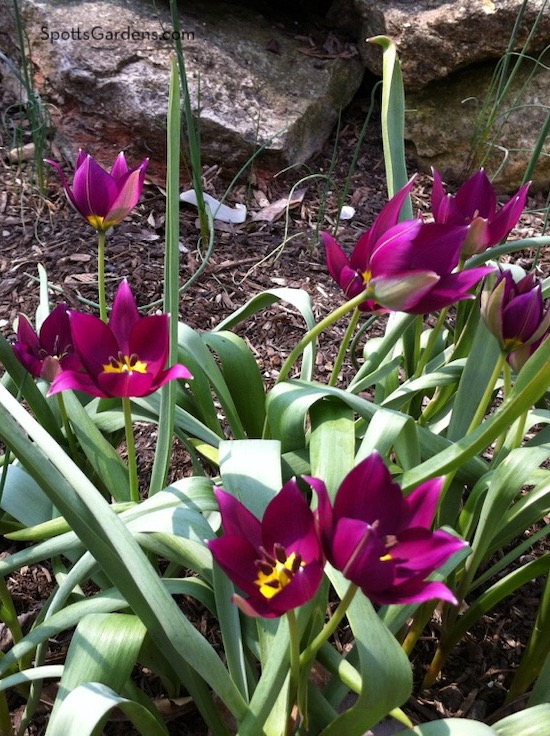 Because they prefer full sun and average to dry, even rocky soil, botanical tulips make great spring bloomers in meadows and prairies. We also like them front-and-center in rock gardens and along paths. Wild tulips are a good choice for stinze plantings in the lawn, too. Some of our favorite botanical tulips are purple and yellow T. humilis 'Persian Pearl' (shown above), brilliant red T. linifolia, and yellow and red T. kolpakowskiana.
Squirrels and deer love tulips, and it's best to assume you'll lose some to marauding critters. Some gardeners think squirrels are less likely to go after the botanical tulips than the big ones, but we wouldn't count on it.
Miniature Daffodils (Narcissus spp.)
These little bloomers are available in yellow, white, and pink, and generally bloom a bit earlier than larger daffodils do. Plant them in full sun or part shade. Because they are poisonous, squirrels and deer generally leave them alone.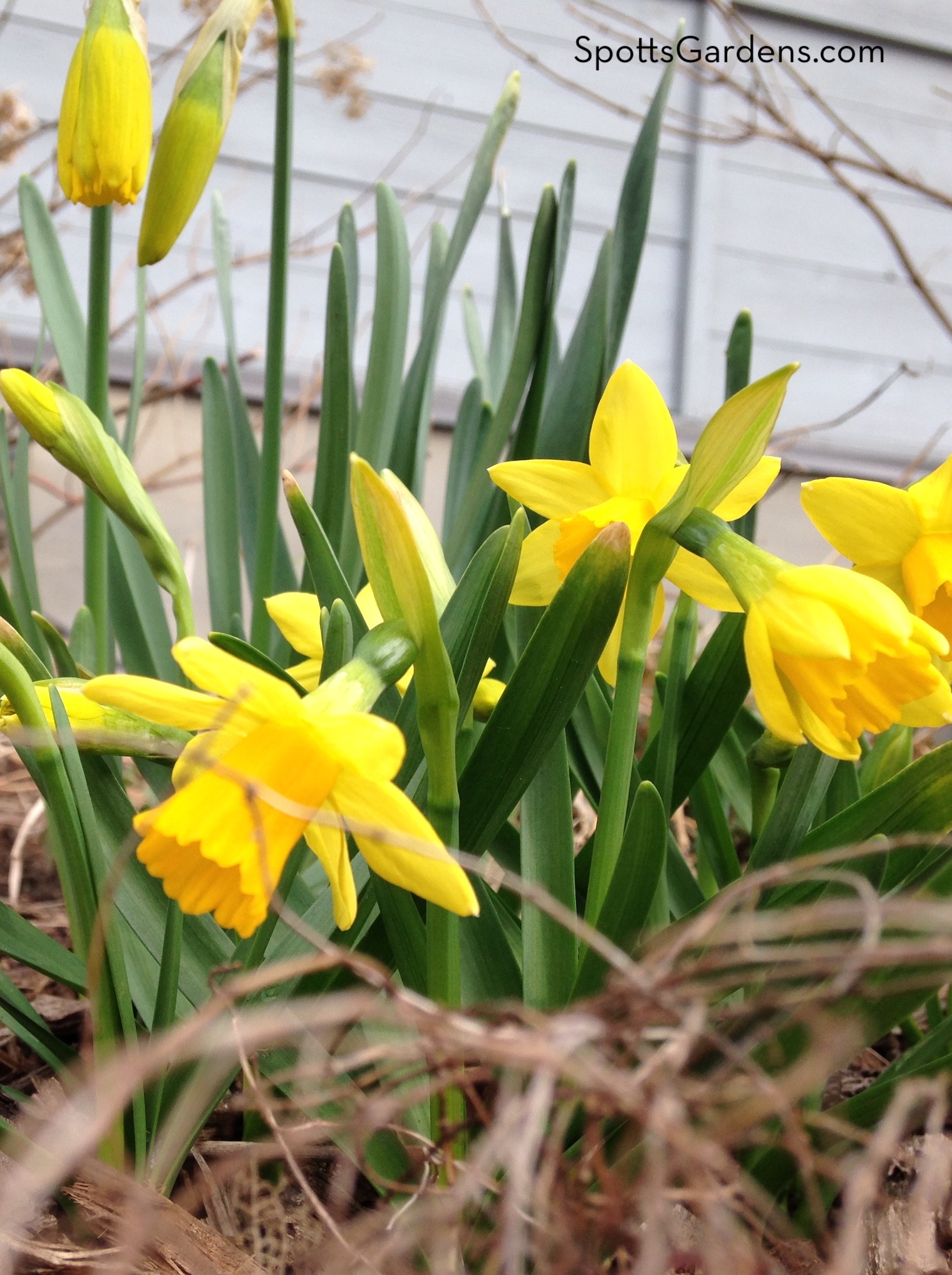 We particularly like miniature daffodils in garden beds and in big swathes under trees. They're also a good choice for meadow plantings. "Miniature" isn't an official classification, so instead we look for daffs that stay 12″ or shorter. Our top picks are Narcissus 'Tete-a-Tete,' (shown above), 'Minnow,' 'Sun Disc,' and 'Jetfire.'
Checkered lily (Fritillaria meleagris)
The nodding, bell-shaped flowers of checkered lily really do have a checkered pattern! Also called snake's head fritillary, Fritillaria meleagris is about 8″ to 12″ tall and resistant to both deer and rodents. Checkered lily is happiest in light shade or dappled sunlight, so add it to your edge-of-the-woodland planting.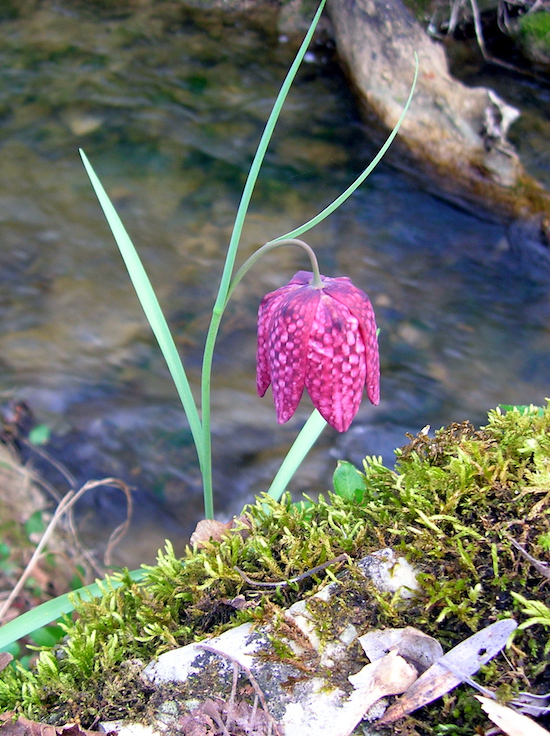 And Our Do-Not-Plant List
For many years we recommended Siberian squill (Scilla siberica) for its beautiful blue blooms. Unfortunately, it's proven itself invasive, so we've removed it from our plant palette.
Also avoid Star of Bethlehem (Ornithogalum umbellatum). It's not technically invasive, but it spreads aggressively. If it gets into your lawn, it's extremely difficult to eradicate.
Get Planting!
We can help you choose the perfect minor bulbs for your garden, as well as other spring bloomers. Contact us today.