When kids climb trees, hide in shrubs, collect leaves and bugs, and make mud pies, they're engaging in nature play. This messy, tactile fun connects kids directly with the natural world.
Spontaneous, unstructured, outdoor play helps children learn how to get along with others, reduces stress and anger, and improves academic performance. Nature play improves focus and reduces aggression. Plus it sets kids on the path to a lifelong love for the environment. You can read more about the research here.
So kids and the outdoors are a great fit. But to get the most from nature play, it needs to be easily accessible and happen nearly every day. Fortunately, anyone with an outdoor space, patio, or balcony can create nature play opportunities!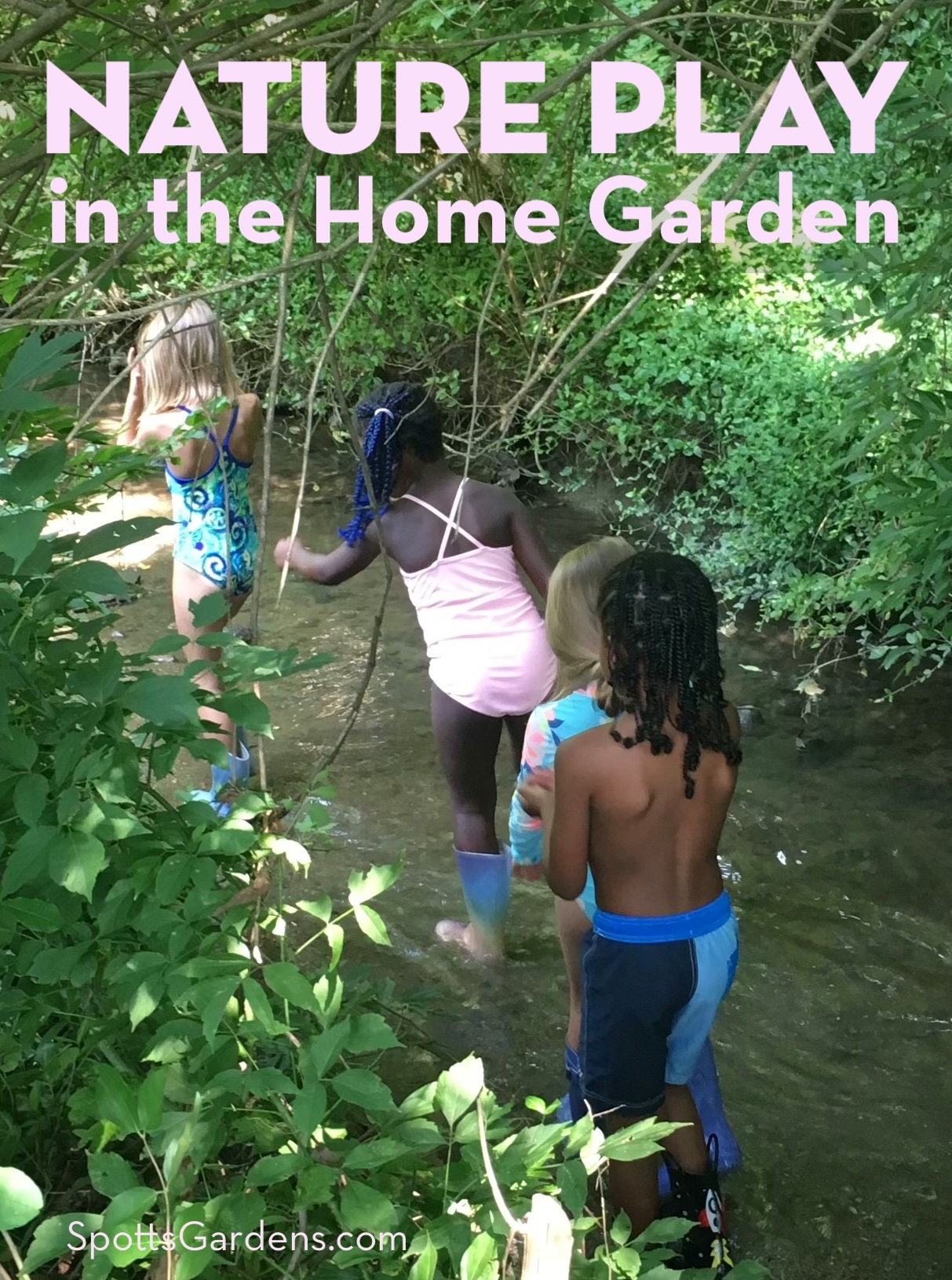 1. Go wild.
If you already have a wild spot on your property (like the creek in the photo above), that's perfect. Check it out for avoidable hazards like poison ivy, then go play!
But if your outdoor space is more manicured, you can set aside a part of the yard to return to "wilderness." Choose a spot with shrubs, trees, walls, or fenceposts if you can; these vertical elements give kids structures they can use as the base for their own constructions of sticks and rocks. Let the grass grow long here. Add some stumps or sections of log for climbing and jumping. Build up a small brush pile with sticks for wildlife. Leave the soil unmulched to make it inviting to ground-dwelling insects and ideal for muddy play!
Wildlife will be drawn to this area, and so will your child. In this rough ground, let kids dig, climb, build, or hide.
The National Wildlife Federation and the Natural Learning Initiative have created a terrific guide for bringing nature play home. Check it out for other ways to "rewild" your outdoor space, as well as lots of nature play activities. It also has suggestions for adapting nature play to tight spaces like balconies and patios.
2. Make a hideout.
In addition to the rough ground, you might want to give your kids a hideout. A sheltered, enclosed space makes kids feel more confident outdoors and provides a private spot for relaxing or playing.
A giant bean teepee or a sunflower house big enough to play in are magical additions to the garden for young kids. An awning tied to three trees or posts creates a shady nook.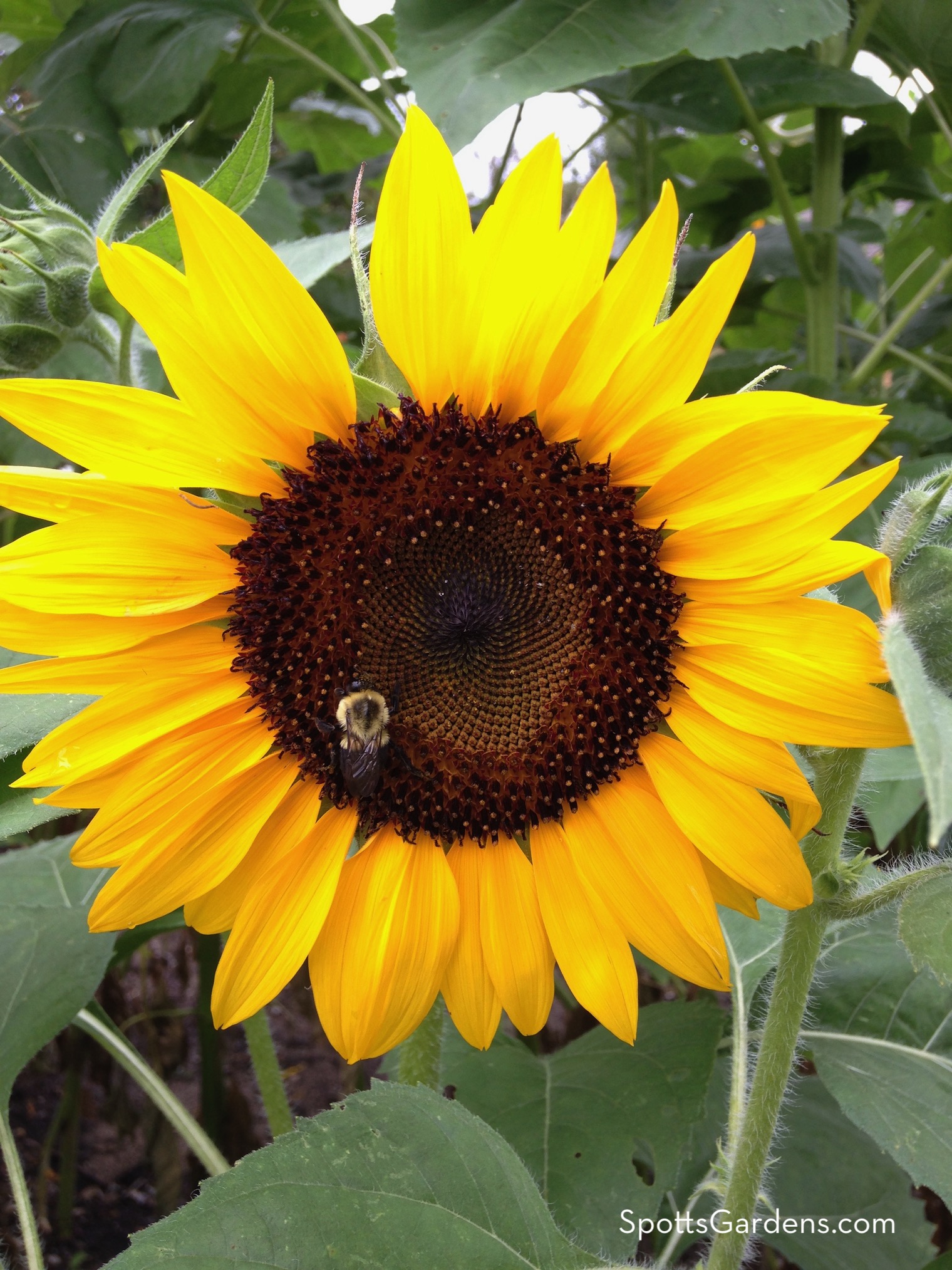 For older children, create a corner sheltered by large shrubs where they can hang out, read, and daydream. If you already have a cluster of trees or large shrubs, you may find your kids crawling into the center of it for some alone time!
3. Play on the lawn.
Lawns are great for playing games, running, rolling, and lying down to look at the sky. And they're ideal for water games and running through the sprinkler!
Lawns are meant to be used. Grow your lawn organically, without the use of pesticides. There's no need for your lawn to be a pristine swathe of Kentucky bluegrass. A mixed-species play lawn is just as good for playing, and it supports violets, clover, and dandelions for making flower crowns and feeding the bees.
4. Welcome birds and bees.
Many of the strategies for making your yard better for nature play also make it better for wildlife. Why not go all the way and create a wildlife habitat?
To create a certified wildlife habitat, use organic gardening strategies and choose native plants as much as you can.  You'll need three sources of food (seeds, fruit, twigs, flowers for nectar and pollen), a source of water (a bird bath or big saucer of water is the easiest), two sources of cover, and two places for animals to court and raise young. Those last two may be covered by a thicket of shrubs, a big stand of grass, evergreen trees, stumps, log piles, butterfly host plants, or bare soil for ground-dwelling bees.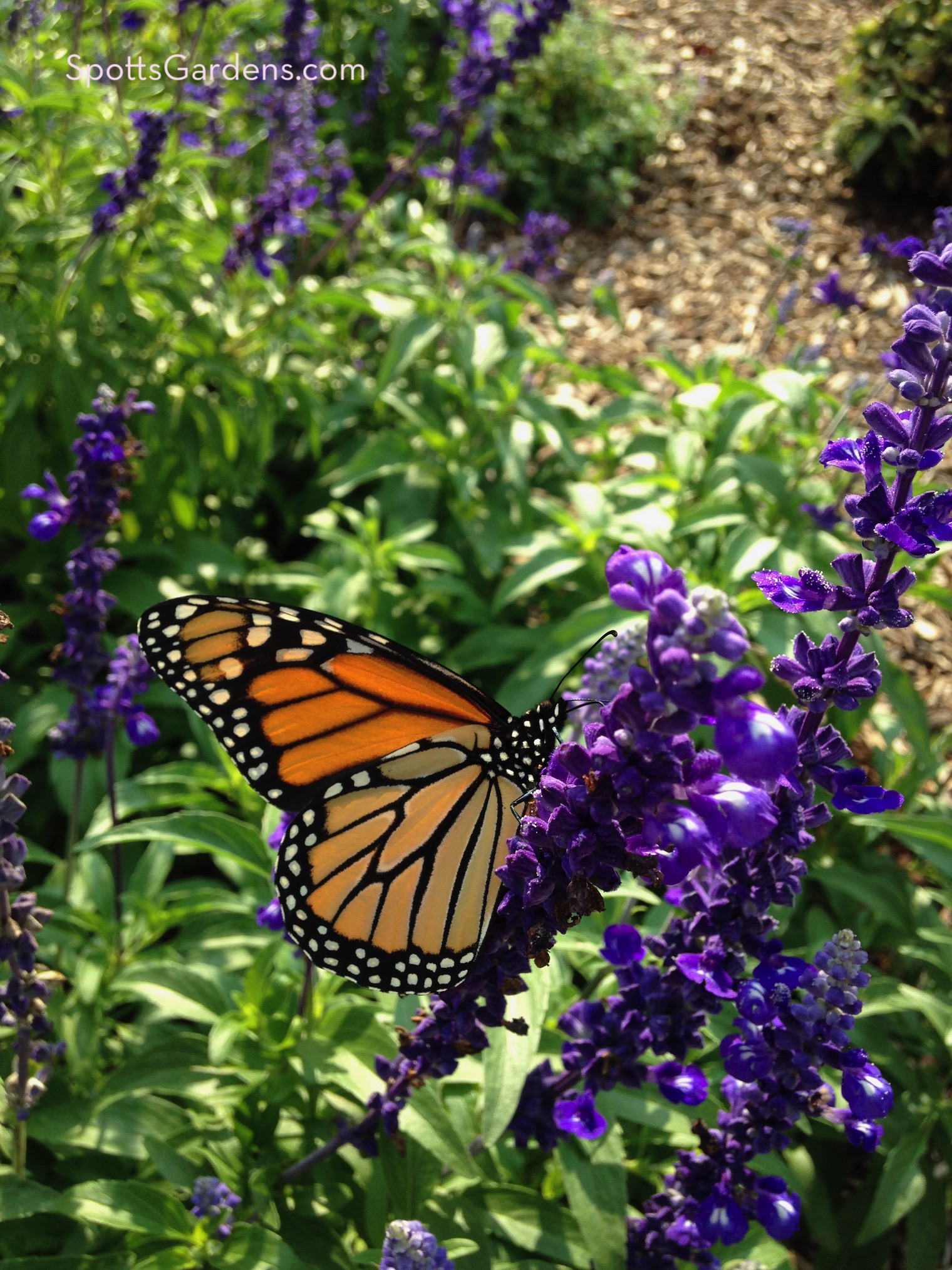 You can accent and expand your wildlife habitat with human-made items too. Add a hummingbird feeder, a seed feeder, a nesting box, a bat box, or even an insect hotel (a very fancy version at the Chicago Botanic Garden's Nature Play Garden is shown at the top of this post).
For more about creating your own certified wildlife habitat, check out our guide here.
5. Garden together.
The vegetable garden is a particularly good place for kids to experiment with planting seeds, watching them germinate and grow, and then harvesting. Raised beds or big pots filled with a mix of compost and topsoil are easiest for young growers. Keep raised beds to no wider than 2′ or at most 3′ across so kids can reach the center from both sides.
A plastic or galvanized tub can work as well; just be sure to punch some holes in the bottom for drainage before filling it.
The best plants for kids are action plants! They stimulate all the senses. Here are a few favorites:
Snapdragon flowers snap when you pull them open.
Cherry tomatoes grow in profusion and are fun to eat off the vine. Ditto for sugar snap peas.
Raspberries are easy and come back year after year. Pick thornless ones if you're growing with kids.
Nasturtiums (below) have big, easy-to-plant seeds that become edible, trumpet-shaped flowers. They taste peppery!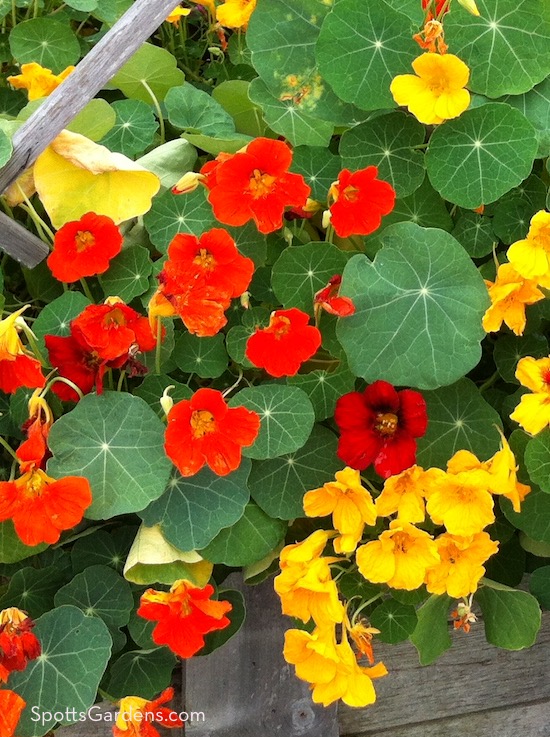 +1. Focus on fun.
Forget about to-do lists or trying to direct activities. Instead, follow your child's lead to see what they find interesting. Watch how seeds grow, plant strawberries together, or count how many insects you can find. Most of all, enjoy the time you spend together in the garden!
Check out some of these resources for more ways to engage children in the outdoors:
If you're ready to bring nature play home, we can help! Contact us to get started.