If you have a perennially soggy spot in the garden, you have a couple of choices:
Make a rain garden. We love this solution for holding water until it sinks into the ground. But spots very close to buildings or that are extremely compacted aren't good choices for a rain garden. Instead…
Choose plants that like it boggy. These plants for wet soil actually enjoy wet feet!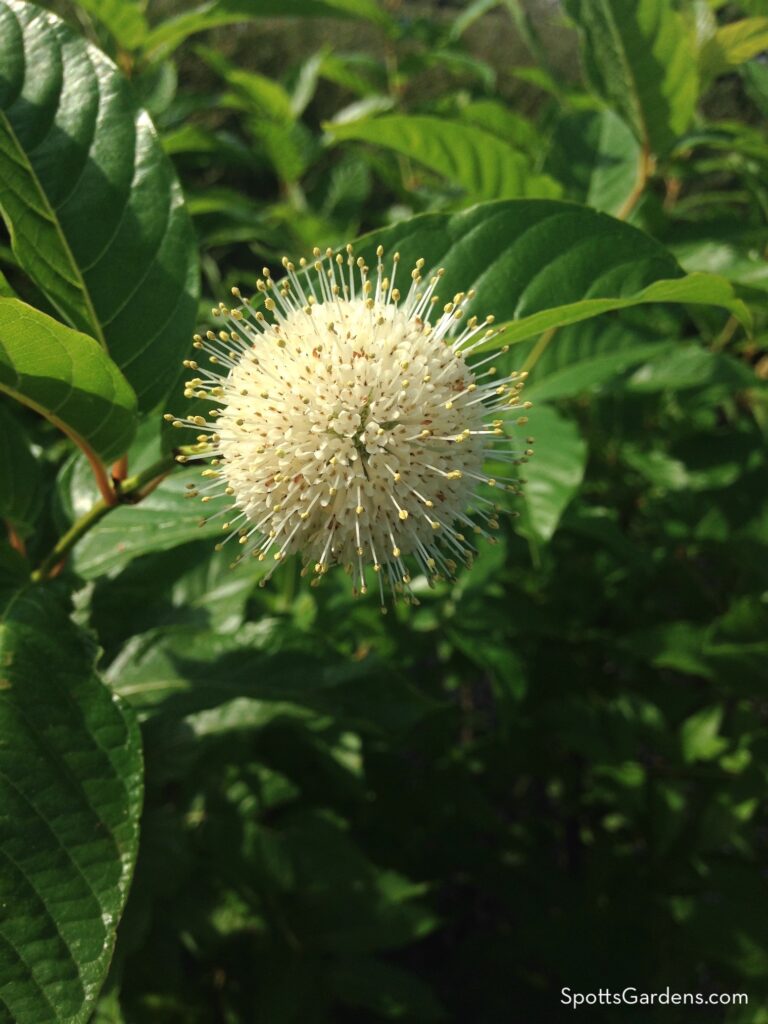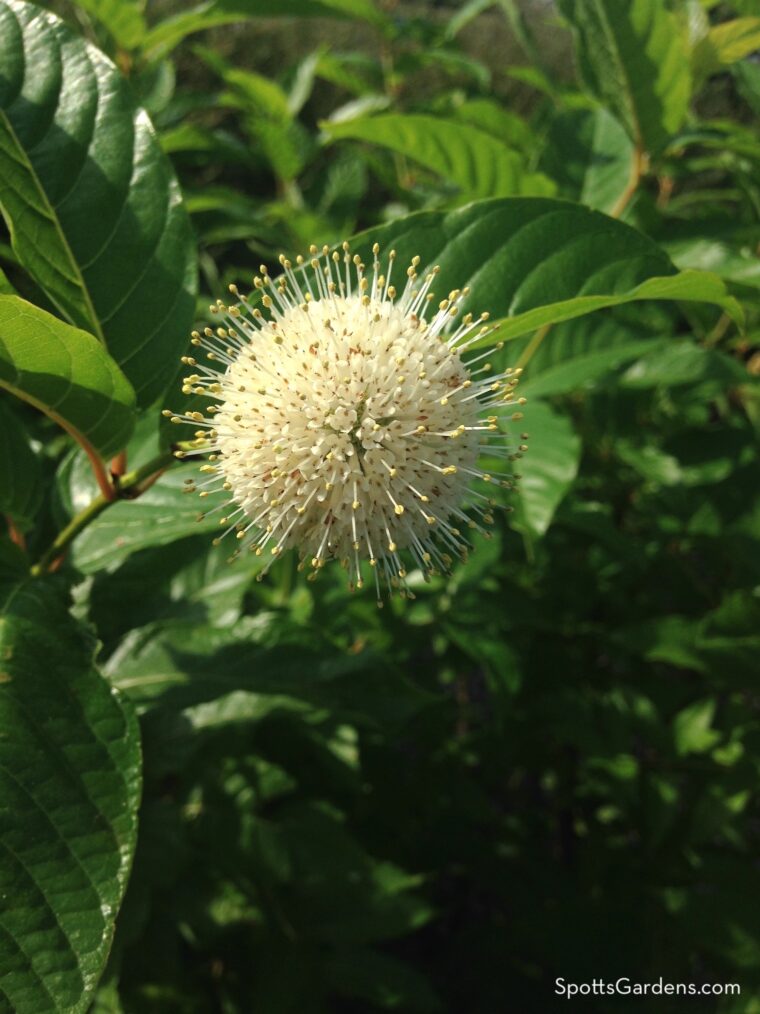 With its Sputnik-looking flowers, button bush is a pollinator magnet. Perfect in swampy soil and rain gardens, it can handle both full and part sun. The straight species is large, growing up to 12′ tall and 8′ wide. But breeders have recently developed several smaller varieties: 'Sugar Shack' grows to about 4′ x 4′, while 'Fiber Optics' gets a little bigger at 6′ x 6′.
Brilliant red flowers top this 2′ to 3′ tall perennial in late summer. Plant it in part shade, and watch the butterflies and hummingbirds flock to it. Pink- and white-flowering varieties are also available.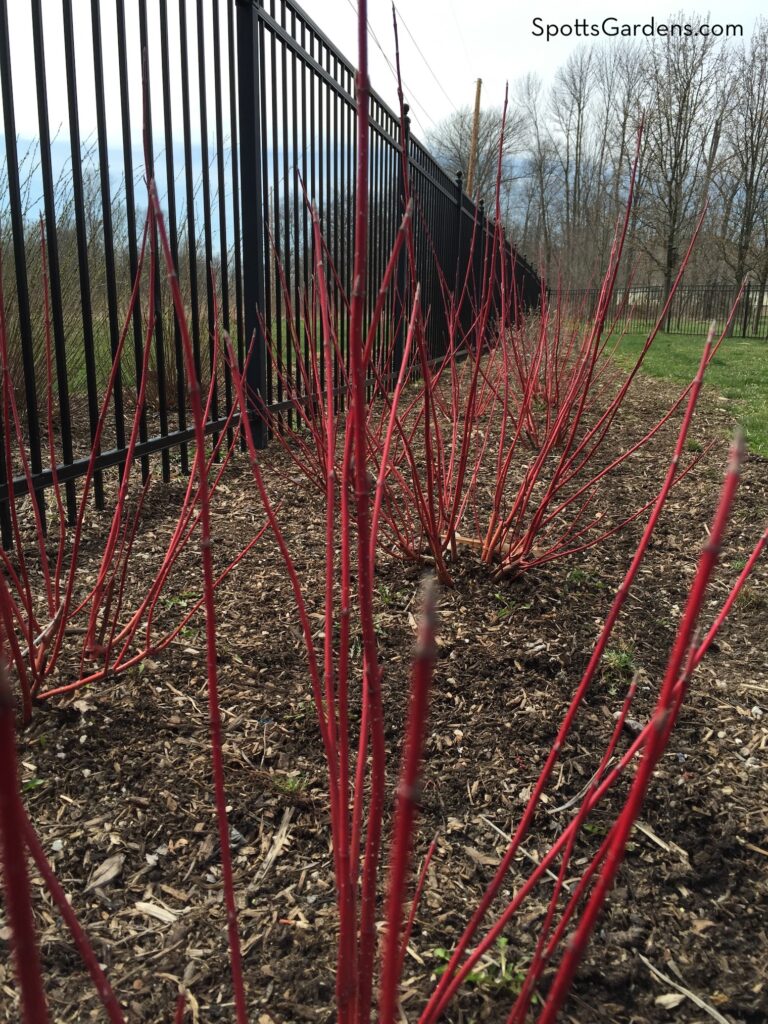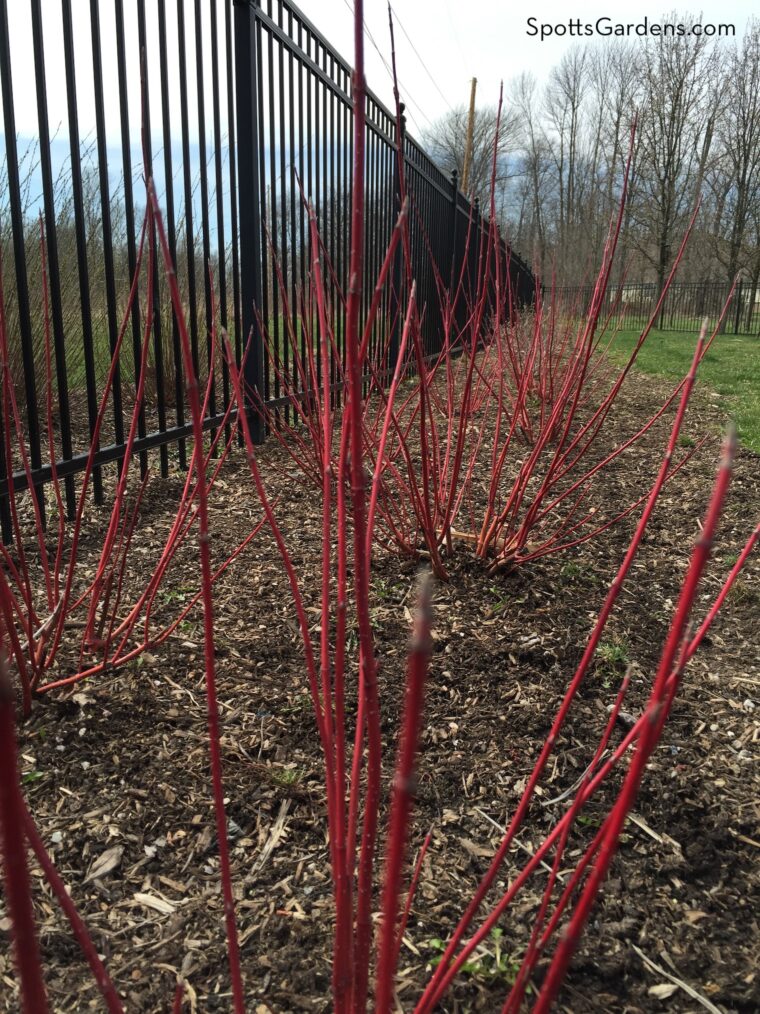 Red-twig (or red osier) dogwood is a great choice for swampy spots in full sun to part shade. New stems have a brilliant red color that stands out in winter, especially when planted en masse. The species form of this shrub is large, at about 6′ to 9′ tall, but many smaller cultivars are available.
Our faves are 'Cardinal' (about 6′ to 9′ x 8′ to 12′), 'Arctic Fire' (about 4′ x 4′), and 'Kelseyi' (a tiny 24″ to 30″ tall and wide). While red-twig dogwood is slightly more common, yellow-twig dogwood cultivars like 'Flaviramea' and 'Arctic Sun' are also spectacular in the winter landscape.
Because the new stems are brightest, some gardeners cut the entire shrub to the ground each spring (a technique called coppicing). We prefer to leave most of it standing, providing early flowers for pollinators and fruit for birds. So we cut out about 1/3 to 1/2 of the stems each year, coppicing only when we want to rejuvenate the shrub completely.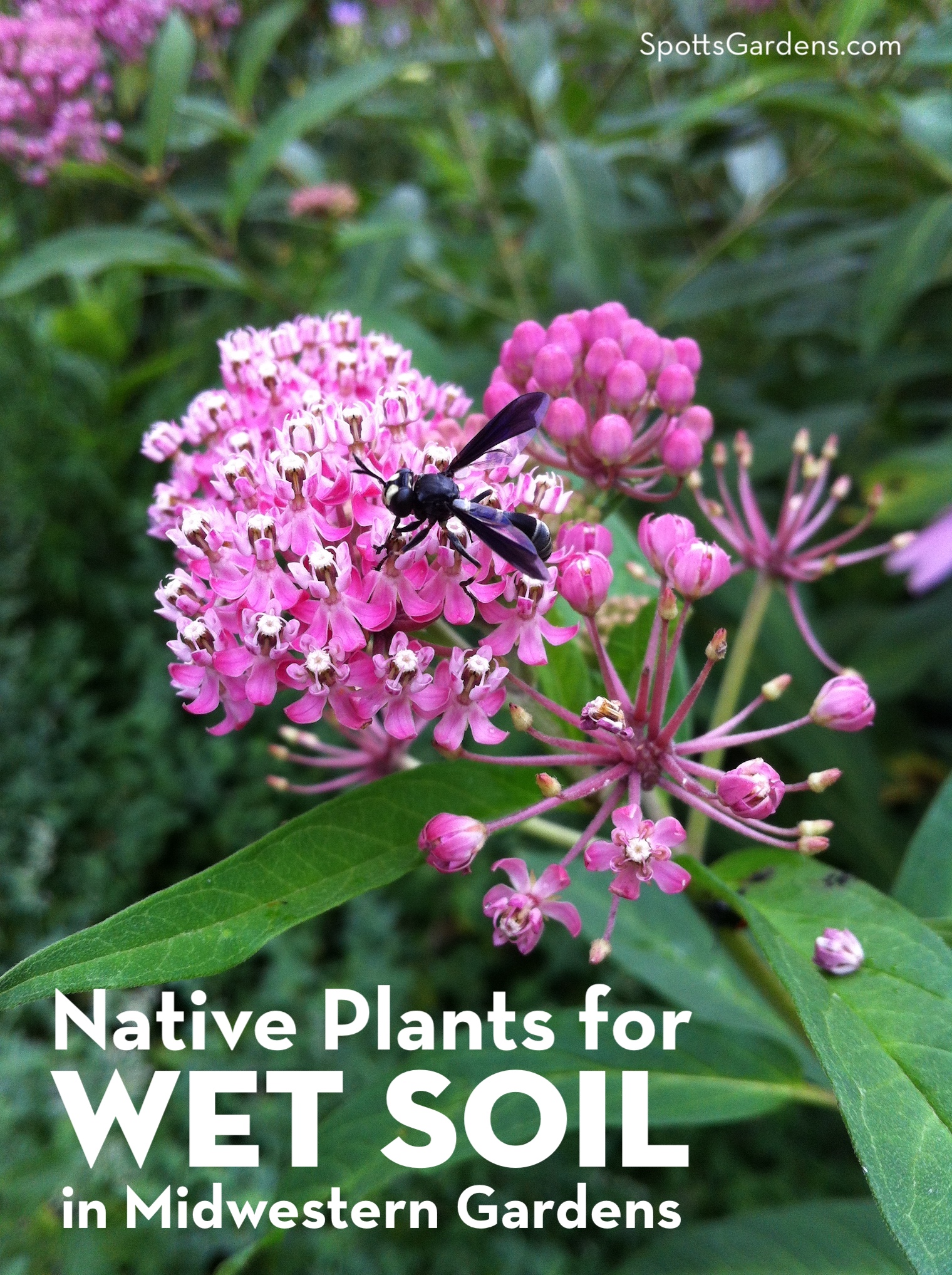 Swamp (or marsh) milkweed is ideal in full sun but can handle a little shade too. At 3′ to 4′, this native perennial grows fairly tall. Its pink flowers attract butterflies, while larval monarch butterflies also feed on the plant. Monarch butterflies can use all the help they can get, so plant some milkweed!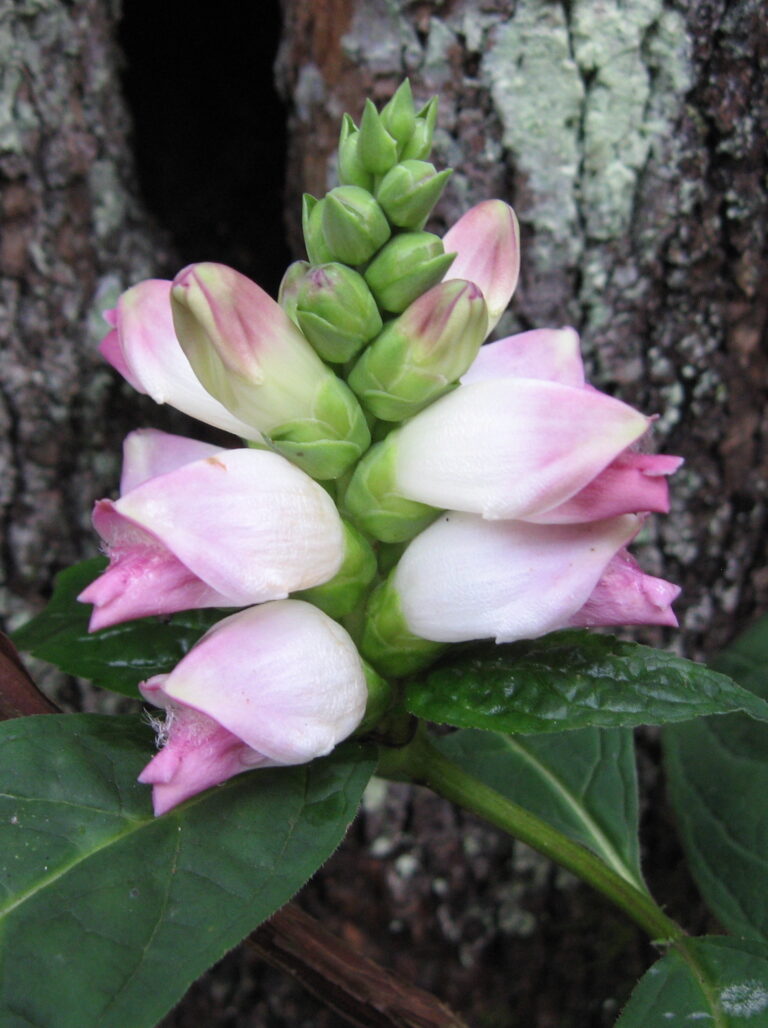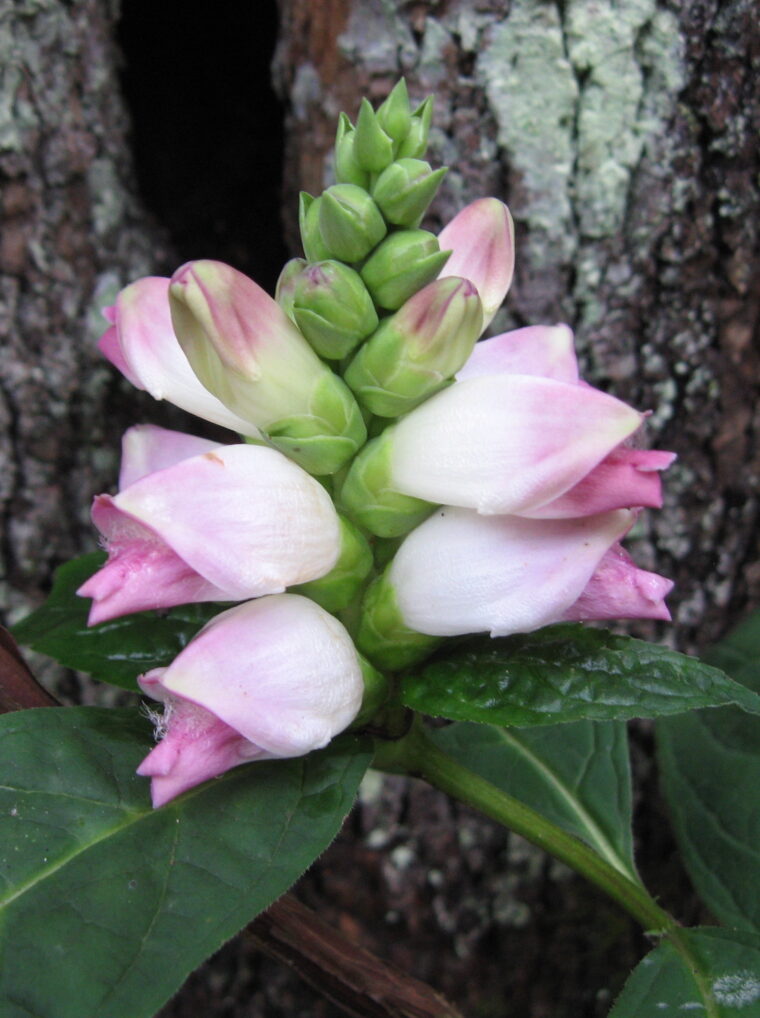 This late-blooming perennial sports white or pinkish flowers from August to October. Plant it in part shade in wet soils; it's one of the most shade-tolerant of our native water-lovers. The flowers attract butterflies. Turtlehead is not invasive, but it can spread; divide in spring to keep clumps under control.
So make the most of that soggy spot with plants that love wet soil! For more options, check out our Pinterest board of water-loving plants.
If you'd like help choosing the right plants for your central Indiana garden, contact us today!