Compost is the free, easy way to feed your garden! It delivers slow-release nutrients and contains billions of microorganisms, many of which stimulate plant growth and help plants resist pests and disease. It also improves soil texture, allowing your soil to hold more moisture.
Read on for our Top 5 ways to make the most of this black gold.
Side-dress your plants.
As shrubs and trees start budding (in April), put a ring of compost around the stem of the plant and gently scratch it into the soil. Don't put it up against the stems, though.
Add to planting holes.
Dump some into the bottom of planting holes when you plant or divide perennials, annuals, and biennials.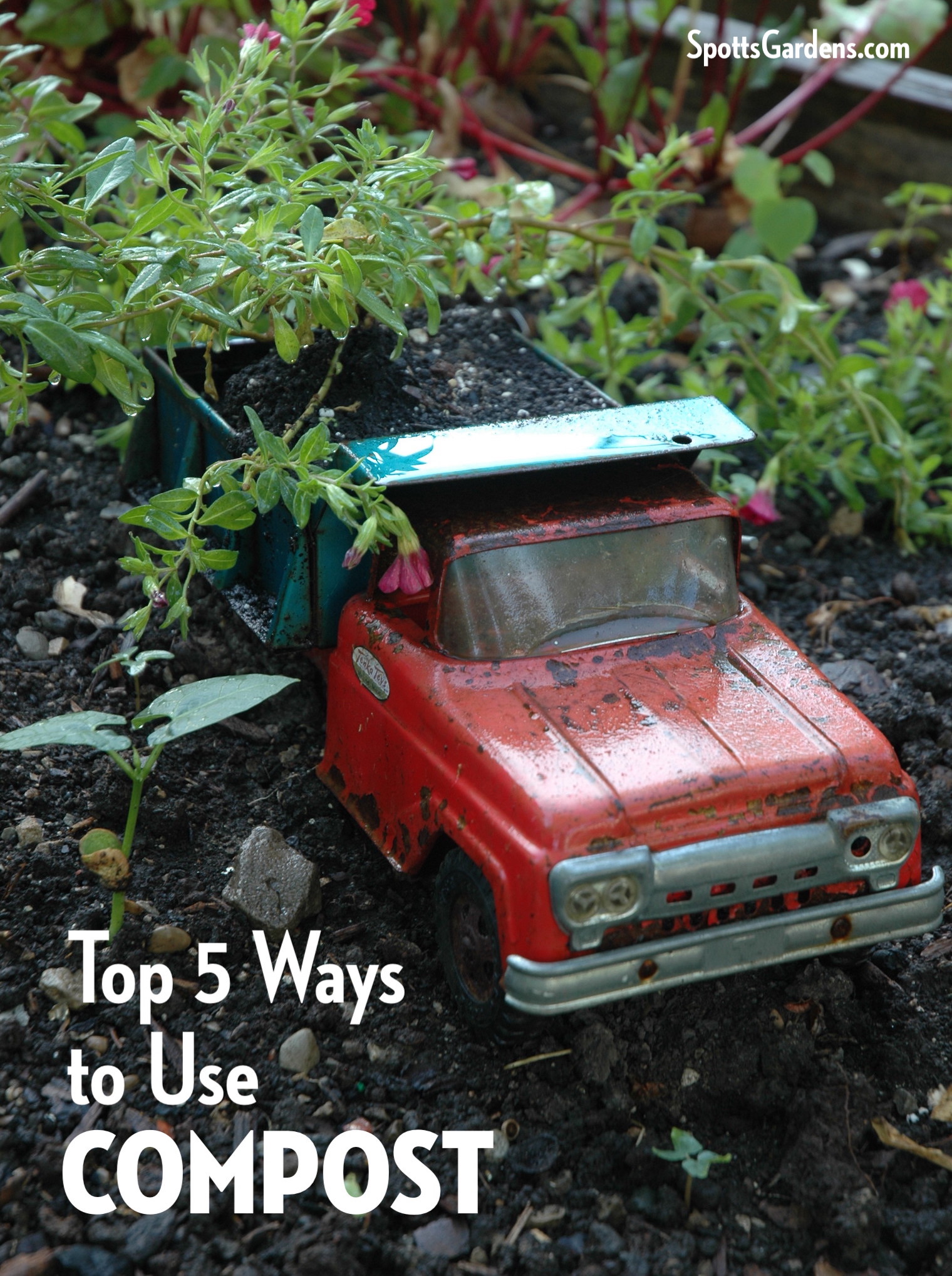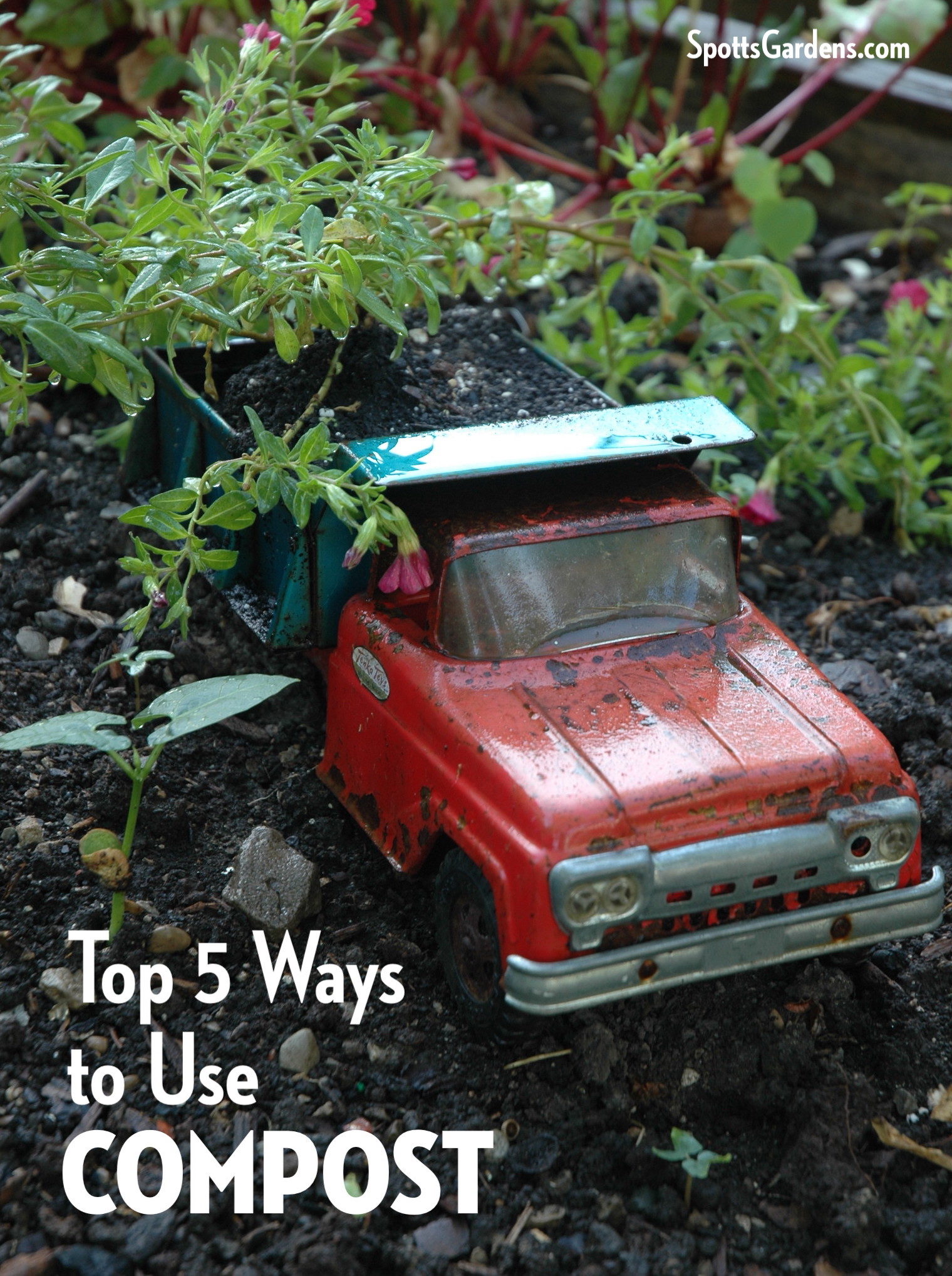 Add it to your vegetable beds.
The best time to compost the kitchen garden is late in fall or before planting in spring. If you do succession planting in the kitchen garden, add some whenever you pull out an old crop.
Mulch your beds with 2″ inches of compost.
Use compost instead of hardwood mulch to improve soil texture, slow evaporation, and deliver nutrients to plants. Or mix 1/2 compost with 1/2 hardwood mulch for a mulch layer with all those benefits that also slows weed growth.
Make compost tea.
Compost tea is a gentle liquid pick-me-up for seedlings and houseplants and a substitute for synthetic liquid fertilizer. Dump some compost into a burlap bag, then submerge it in a pail full of water for a few days to steep. Apply directly to the soil around new plants, seedlings, and houseplants.