Raise your chances of garden success by using the best garden resources! Unless you have a very experienced gardener living next door, your best bet is to look for science-based information that's specific to your region. Read on for some of our favorites.
Look for Science-Backed Resources
Gardening is full of legends, folklore, and household remedies. While some of these stories may contain some truth, many others will actually damage your garden.
Instead, look for authoritative resources backed by universities, botanic gardens, or arboretums. One of the best is your local extension office. Extension is a partnership between state, federal, and county governments to provide scientific knowledge and expertise to the public. There's one in every state, based at a land-grant university. Here in Indiana, we have the Purdue University Cooperative Extension Service.
When searching for information online, add the word "extension" to your search. The search engine will prioritize results from university extension services.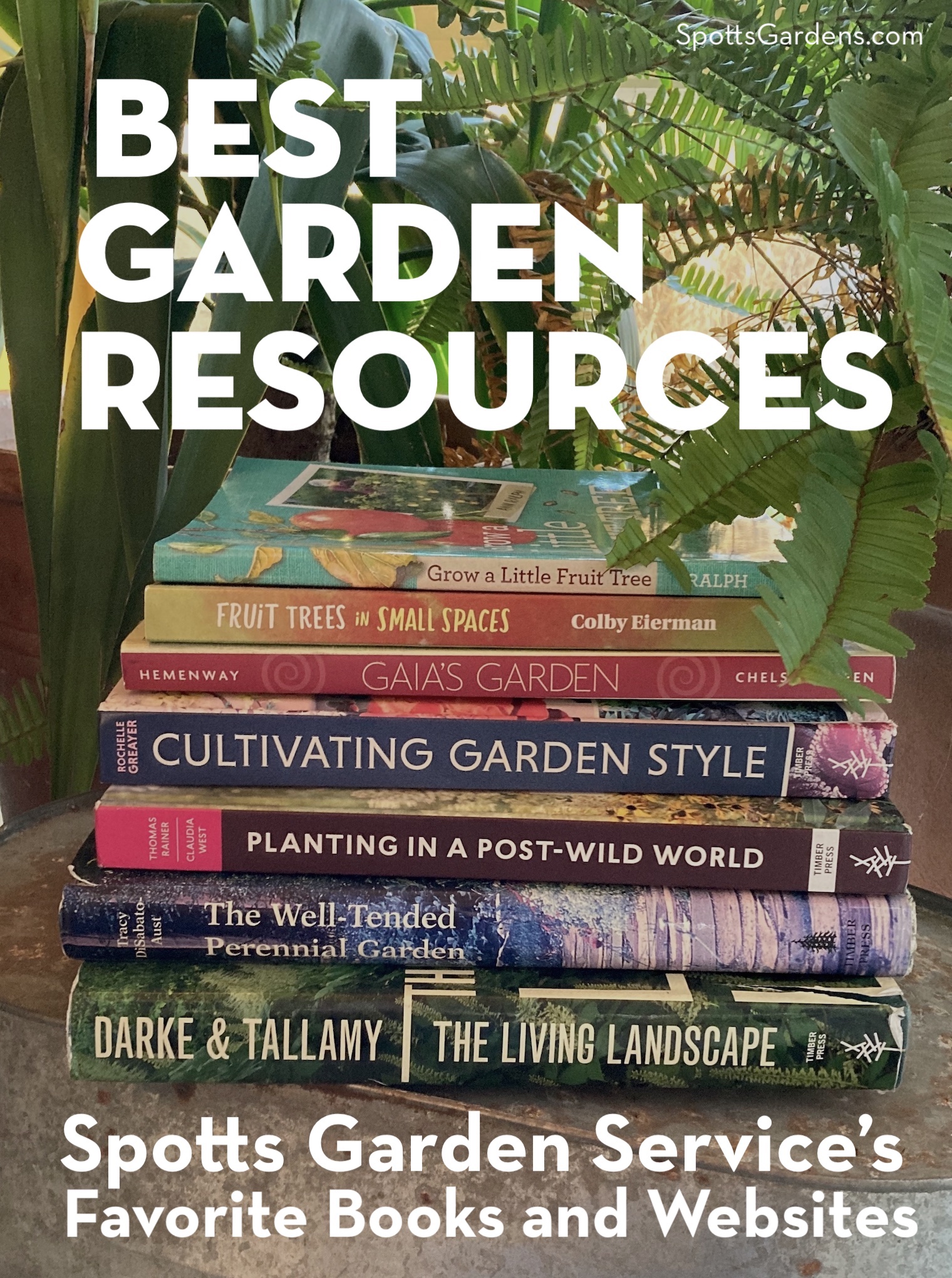 Our go-to resource for learning about specific plants is the Plant Finder at Missouri Botanic Garden. Each plant profile lists its characteristics and preferred environment. You'll find most plants suited to the Midwest listed on it. Large plant brands also have reliable information about the plants they sell. Examples include Monrovia and Proven Winners.
For anything related to sustainable and organic gardening, check out the SGI Sustainable Gardening Library. Packed full of reliable information from authoritative sources, this site allows you to easily search a wide range of organic and sustainable gardening and farming topics, from beneficial insects to ecosystems to stormwater management.
Our Pinterest page is full of useful links, because we're selective about our sources. But in general, don't believe a thing you read on Pinterest unless you can trace it back to an authoritative source.
Find Information for Your Region
A huge amount of gardening is knowing what works in your climate, sun, and soil conditions. So we recommend starting your garden library with two books: a general guide to gardening and a regional garden guide.
A good introductory book will give you the basics of soil science, how plants grow, how to plant, and how to prune. The Garden Primer: The Completely Revised Gardener's Bible, by Barbara Damrosch, is a great one.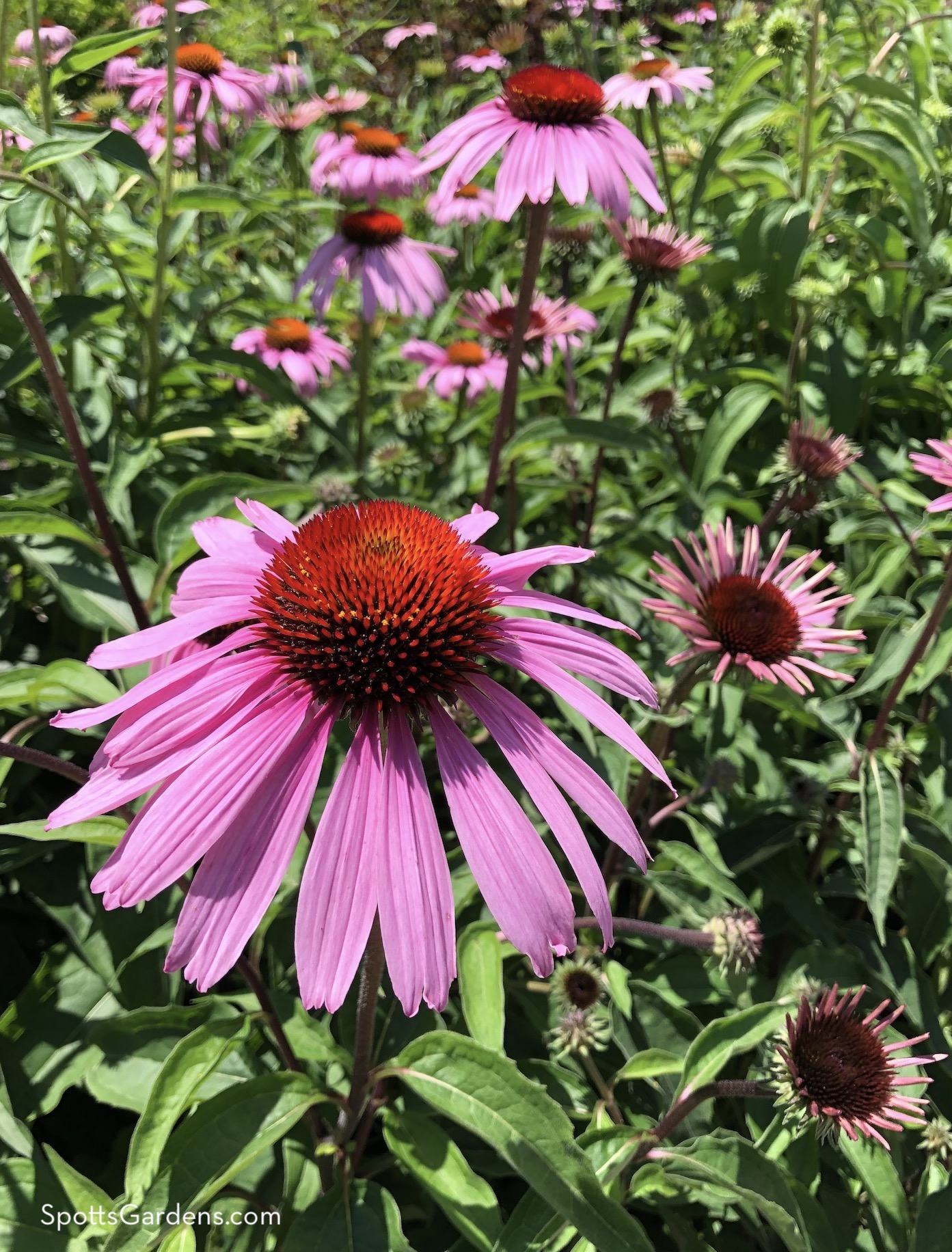 Supplement with a regional garden guide, which will give you more information on the plants that are best suited to your area. Examples for Indiana include Growing the Midwest Garden or Illinois, Indiana & Ohio Month-by-Month Gardening.
Your local extension office will have the most relevant information for growing in your specific area, especially when it comes to food gardening. Botanic gardens and arboretums in your region are another excellent source. Here in Indianapolis, the Spotts team relies on information from Missouri Botanical Garden, Chicago Botanic Garden, and the Morton Arboretum.
Native Plants and Ecological Gardening
By welcoming bees, butterflies, birds, and other animals into your garden, you can provide vital support for threatened wildlife populations. Base your plantings on native plants. They support a much wider variety of bees, pollinators, and other insects than non-native plants do.
A host of resources is available to help you choose the right natives!
Entomologist and ecologist Dr. Doug Tallamy is at the forefront of using natives to sustain wildlife. His book Nature's Best Hope: A New Approach to Conservation That Starts in Your Yard explains the philosophy behind Homegrown National Park, a project devoted to regenerating biodiversity by planting native plants.
The Xerces Society for Invertebrate Conservation has planting lists for each region for their Bring Back the Pollinators campaign.
The National Wildlife Federation also offers planting lists, as well as the ability to certify your garden as a wildlife habitat.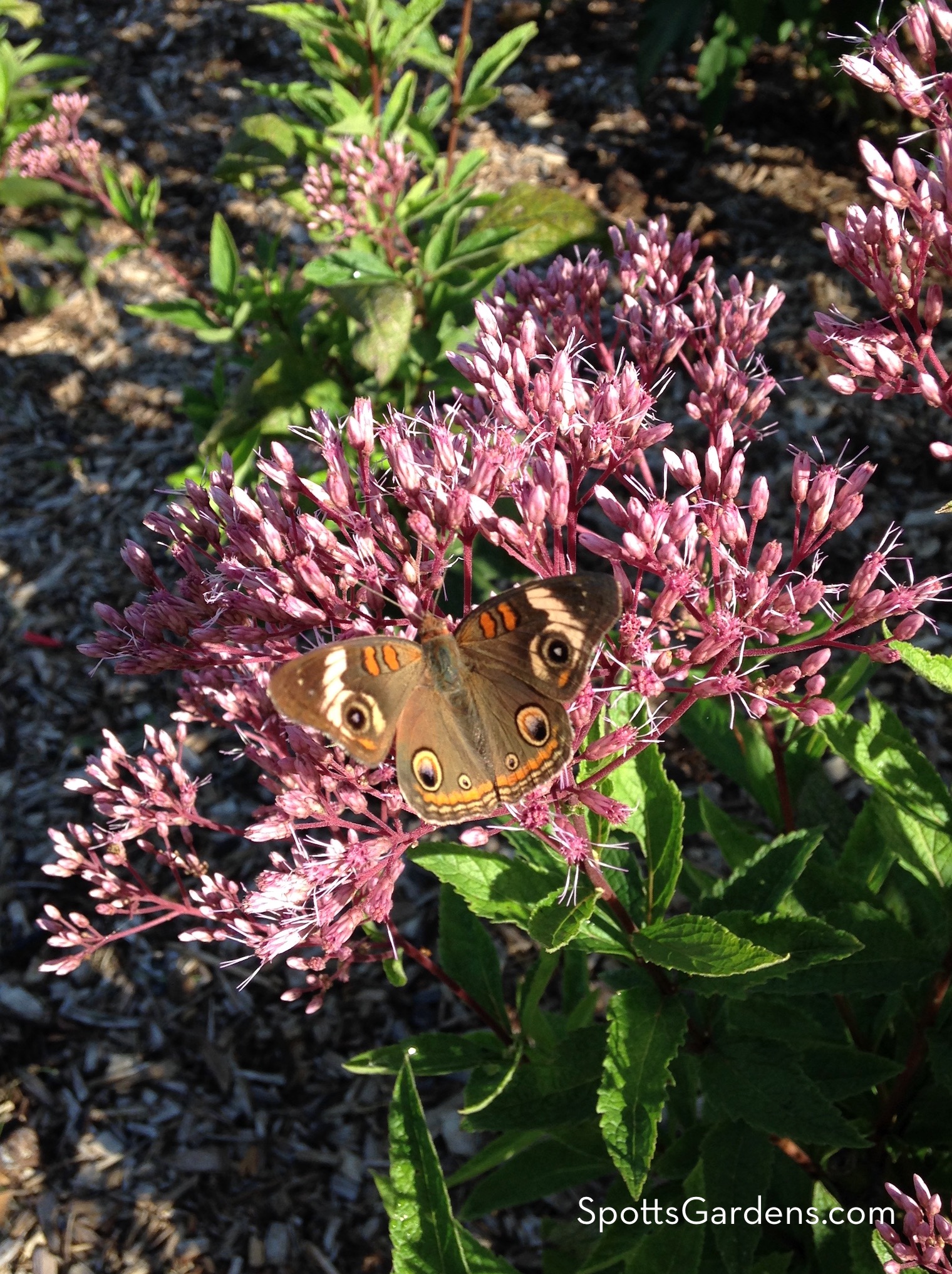 The maps from the Biota of North America Program (BONAP) are the easiest way to see if a given plant is native in your area. Use the "List plants by genera" function toward the top of the left-hand column, then click on the Genus name (for Penstemon digitalis, for example, click on "Penstemon.")
Books for Ornamental Gardening
Many of our favorite books for gardening are published by Storey Publishing and Timber Press.
Beautiful No-Mow Yards, by Evelyn J. Hadden. Loads of ideas for reducing the size of the lawn, including a thorough guide to groundcover plants.
Cultivating Garden Style, by Rochelle Greayson. A terrific design sourcebook for styles from Wabi Sabi Industrial to Cottage Au Courant. Fabulous eye candy!
Planting in a Post-Wild World, by Thomas Rainer and Claudia West. This book has changed the way we approach garden design. Intriguing ideas include reducing the amount of "improving" we do to soil, focusing on creating layers of plant growth, and using mulch only to get plants established. Once established, plants themselves should shade out weeds.
The Well-Tended Perennial Garden, by Tracy DiSabato-Aust. A comprehensive guide to the techniques of growing  nearly any perennial you can think of, including reference profiles for specific species and cultivars.
Great Resources for Food Gardens
Our favorite book for new food gardeners is Starter Vegetable Gardens, by Barbara Pleasant. Based on a series of garden plans, this book can help you establish and then enlarge a productive food garden.
When growing in a raised bed, square foot gardening is a simple way to get maximum food out of minimum space. All New Square Foot Gardening, 3rd Edition, by Mel Bartholomew, covers everything about this intensive form of gardening. The website is helpful too.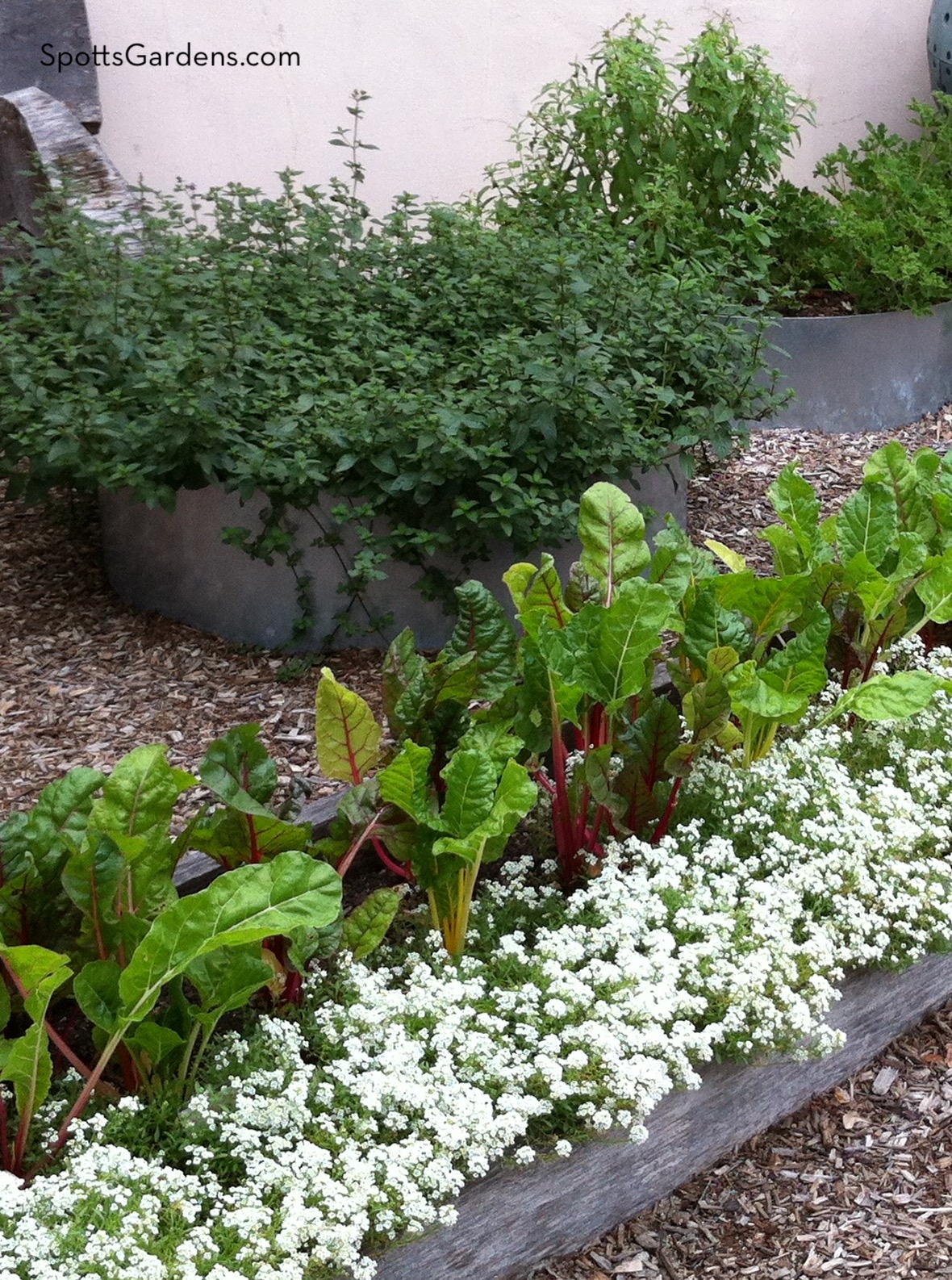 The hardest thing for new gardeners to figure out is exactly when to plant and when to harvest. The Week-by-Week Vegetable Gardener's Handbook, by Jennifer and Ron Kujawski, helps you figure it out. It covers when to do every imaginable garden chore, based on your area's frost-free date. (In central Indiana, the frost-free date is around May 15). 
Flowers make excellent companions for vegetables, attracting pollinators and beneficial insects to the kitchen garden. Vegetables Love Flowers: Companion Planting for Beauty and Bounty, by Lisa Mason Ziegler, is a super guide to choosing blooms for your veggie patch.
Check out our posts on food gardening, too! Our Ultimate Guide to Growing Food in an Organic Kitchen Garden links to everything you need to know.
For more advanced food gardeners, we like these books:
Gaia's Garden: A Guide to Home-Scale Permaculture, by Toby Hemenway. The best introduction to permaculture for home gardeners. We use these principles in all our gardens.
Groundbreaking Food Gardens: 73 Plans that Will Change the Way You Grow Your Garden by Niki Jabbour. Once you have the basics of food gardening down, these plans will expand your thinking. From chicken moats to cocktail gardens, it's full of clever ideas to jump-start your kitchen garden.
Perennial Vegetables, by Eric Toensmeier. Vegetables that can be harvested for years to come. This book is especially useful for permaculturists.
Growing Fruit at Home
Our go-to resource for growing fruit in the home garden is Grow Fruit, by Alan Buckingham. It's a near-encyclopedic reference for most forms of fruit, so we recommend it for beginners and advanced growers alike.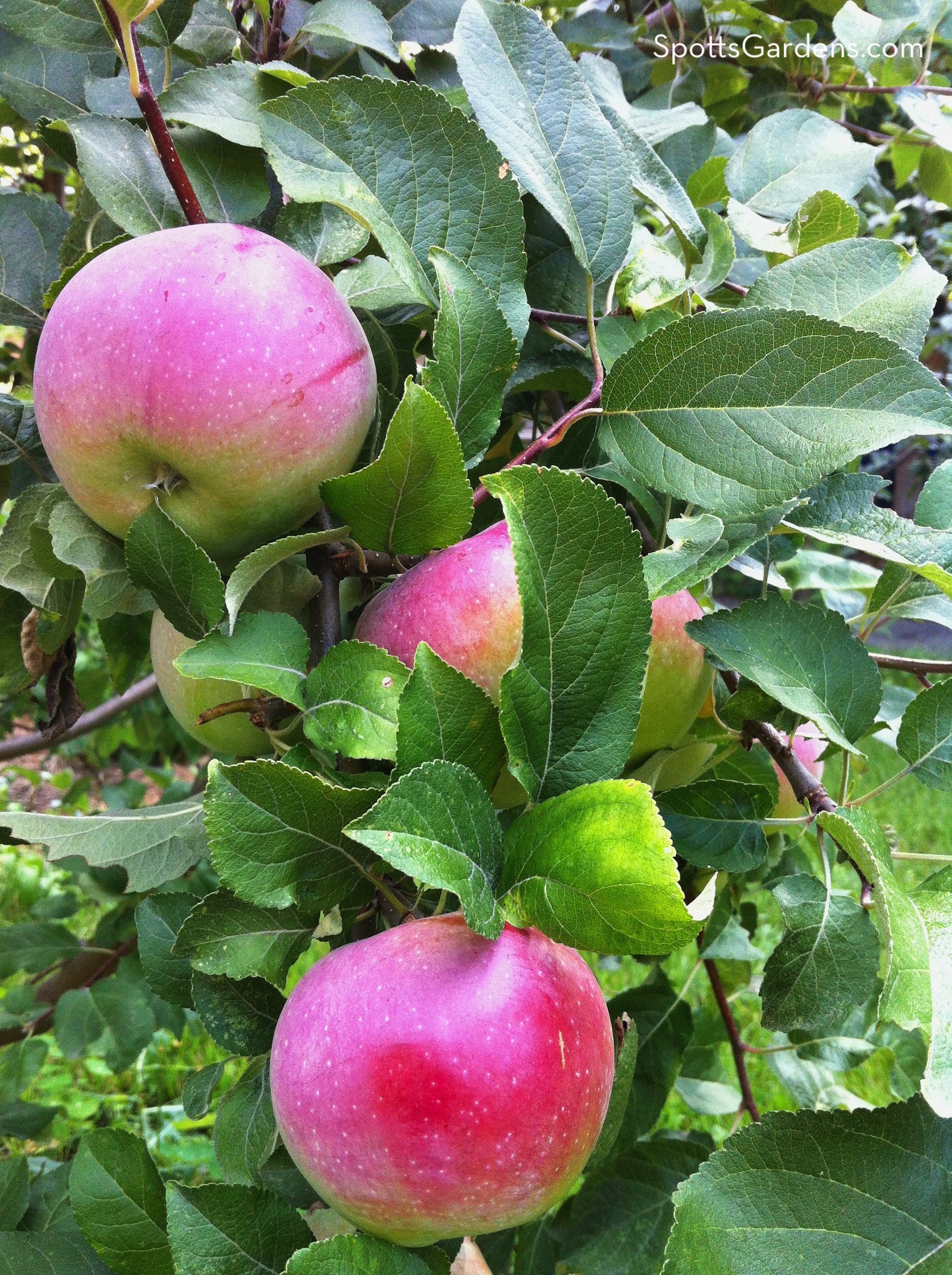 If you're interested in growing fruit trees, we also recommend:
Fruit Trees in Small Spaces, by Colby Eirman. A look at choosing fruit trees for the home garden, including an excellent list of common rootstocks.
Grow a Little Fruit Tree, by Ann Ralph. Learn to keep fruit trees small with summer pruning. We're using this technique on the trees in the SGS garden. 
The Holistic Orchard, by Michael Philips. Advanced growers will appreciate this wonky look at managing fruit plantings using strictly organic methods. 
OrangePippin.com This database of apples and other fruits lists pollination groups, taste profiles, and more.
With this list of garden resources in hand, you're ready to go forth and grow!