With a home-grown food garden, you can pick food at the peak of flavor and choose varieties you'll never see in the supermarket. Whether it's a full-scale kitchen garden or a single container garden of herbs, carve out some room for growing food.
We've put together the basics for growing food at home, as well as additional resources in central Indiana. Or contact us directly, and we'll help you plan, build, and grow your own.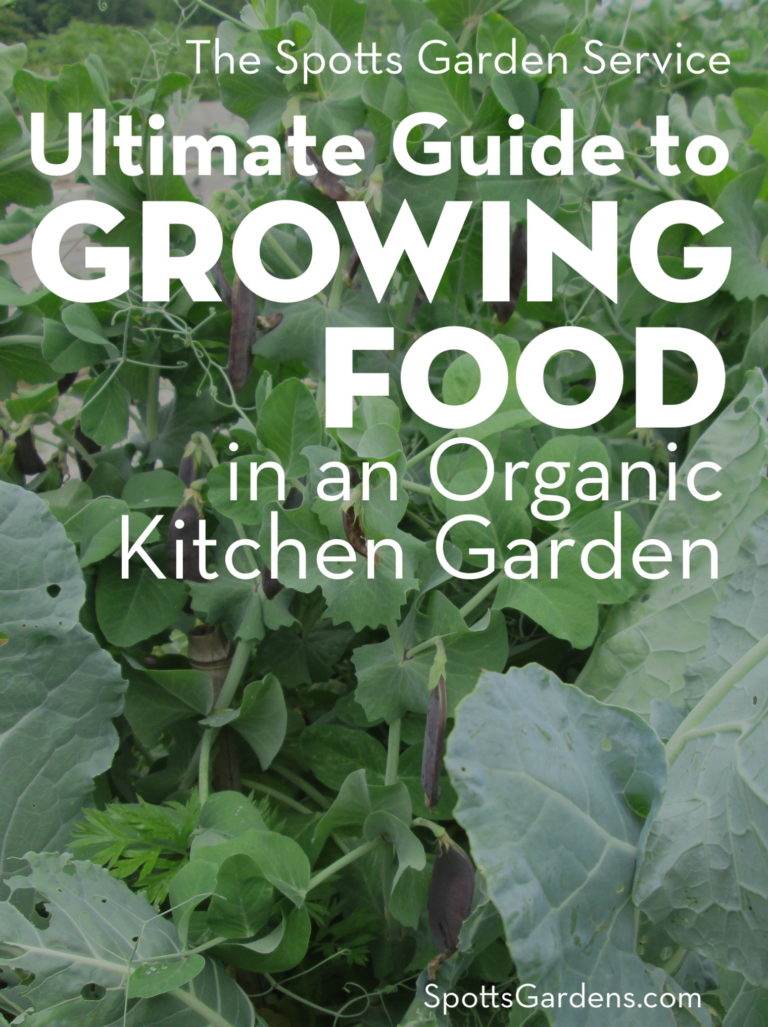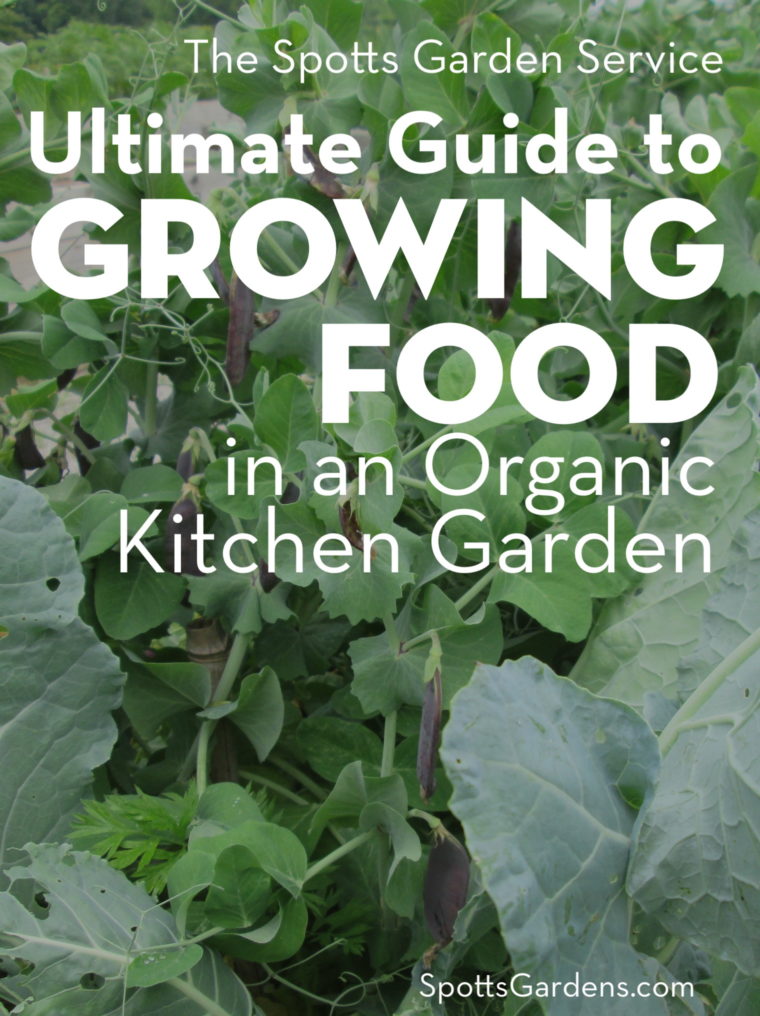 In This Post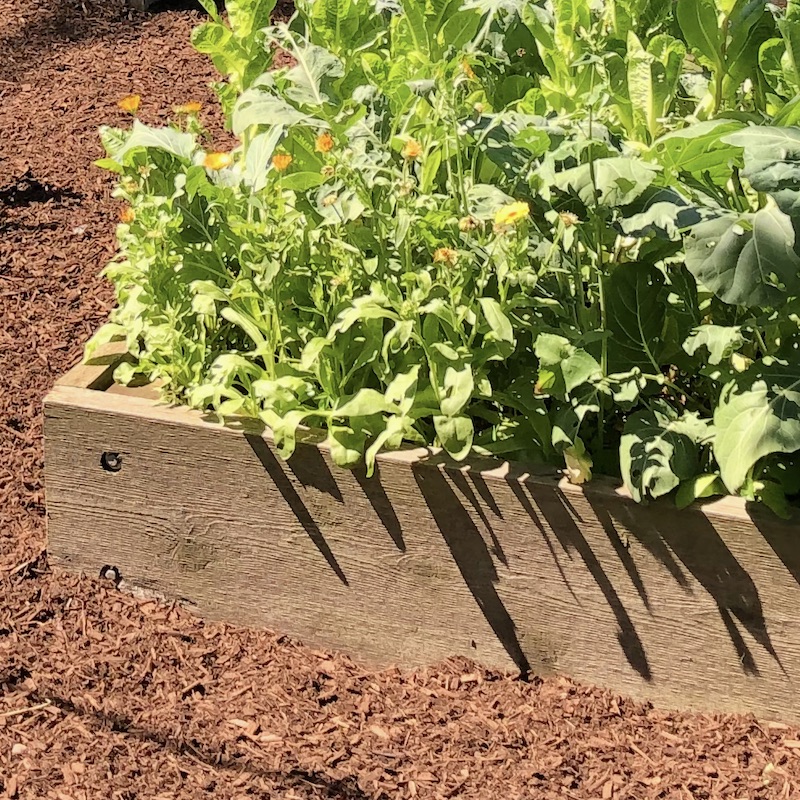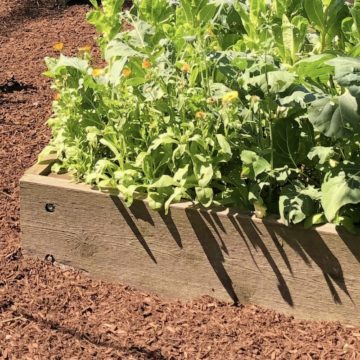 Agrarian Everything you need for growing food in the city, from raised beds and rain barrels to chickens, feed, and coops.
Garrity Stone, Inc. Terrific selection of natural landscape stone. Delivery available.
Greencycle Bulk soil, compost, and stone delivered. Greencycle also accepts garden debris and wood to be recycled into compost and mulch.
Indiana Mulch & Stone Bulk compost, soil, and stone delivered, as well as additional landscape supplies.
Indiana School for the Blind and Visually Impaired Plant Sale ISBVI runs plant sales from their teaching greenhouse four times a year. Plants are grown by ISBVI students in the horticulture program, and proceeds go back into that program.
Mad Farmers Collective Get the transplants for spring and summer vegetables and herbs, as well as freshly harvested veggies, through Mad Farmers Collective. They also offer farmers markets and classes.
Raised Beds Spotts Garden Service offers custom-built raised beds. Contact us to order yours.
Favorite Seed Companies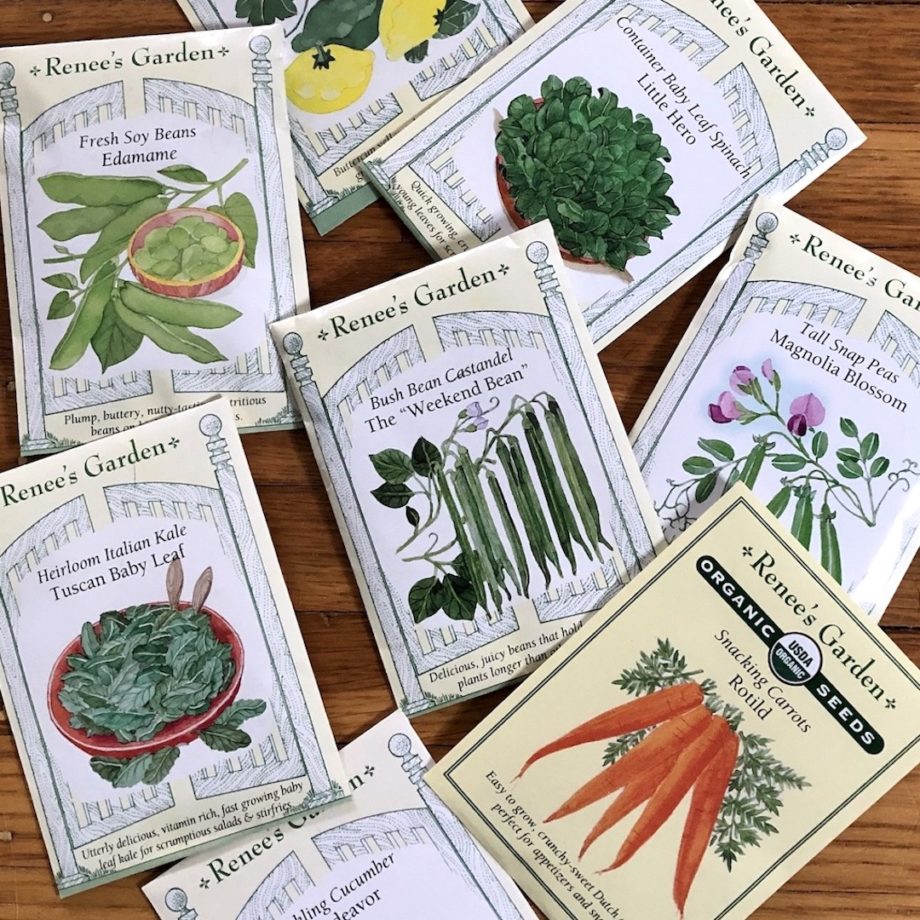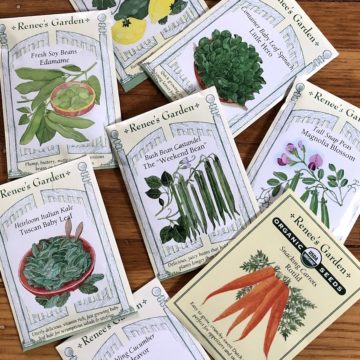 These seed companies do not knowingly buy or sell genetically modified varieties.
Seed Saver's Exchange This not-for-profit is dedicated to saving heirloom strains; they offer about 600 varieties each year.
Renee's Garden Seeds Renee's offers seeds specially selected for the home gardener, including organic and heirloom varieties. We especially like their seed mixes.
Botanical Interest This family-owned company offers more than 500 varieties, including heirloom and organic varieties.
John Scheeper's Kitchen Garden Seeds Scheepers offers a collection of about 350 varieties specifically chosen for the home cook.
Johnny's Selected Seeds This employee-owned company offers tons of varieties in a range of quantities, including smaller packages for home gardeners, as well as bulk seeds for commercial producers..
Favorite Fruit Resources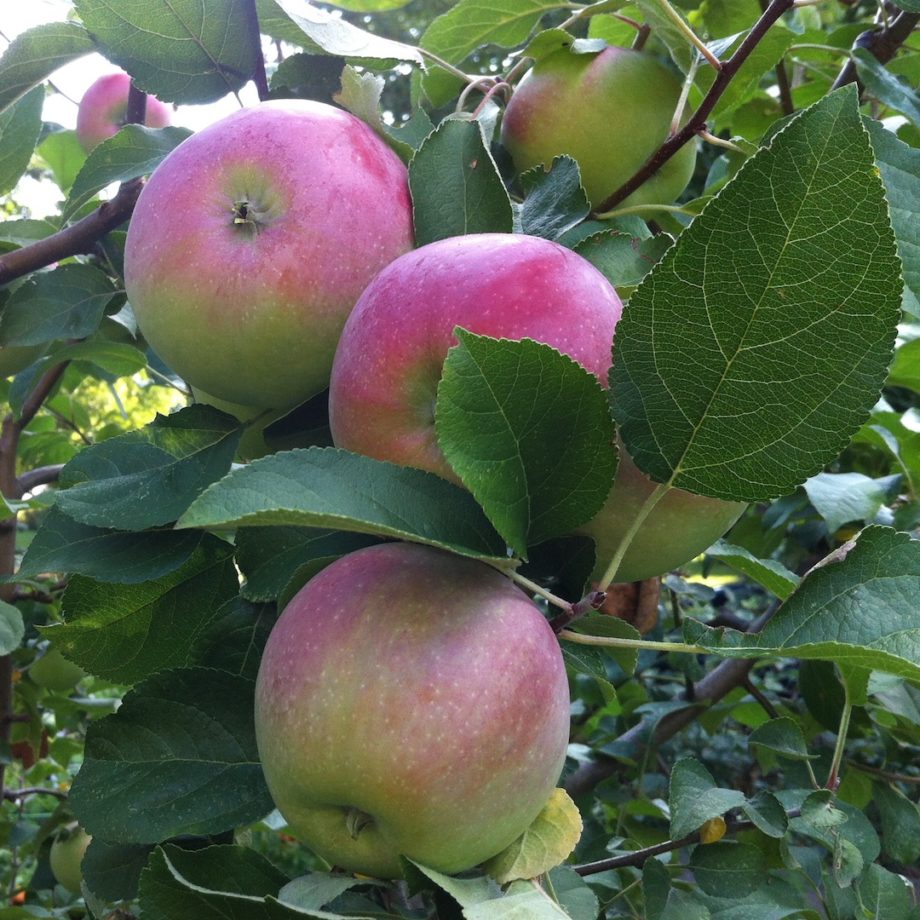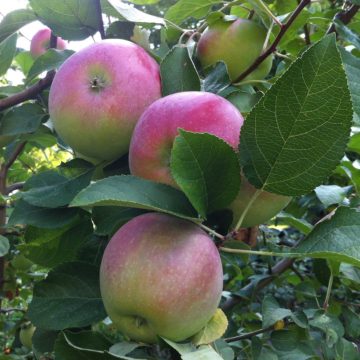 Indiana Berry and Plant Company Based in Plymouth, Indiana, Indiana Berry focuses specifically on small fruit.
Stark Bros This family-owned company supplies fruit and nut trees, berries, and landscape trees.
Raintree Nursery The mother of all fruit sources, Raintree carries not just fruit trees and the standard berries, but a host of less-common fruit.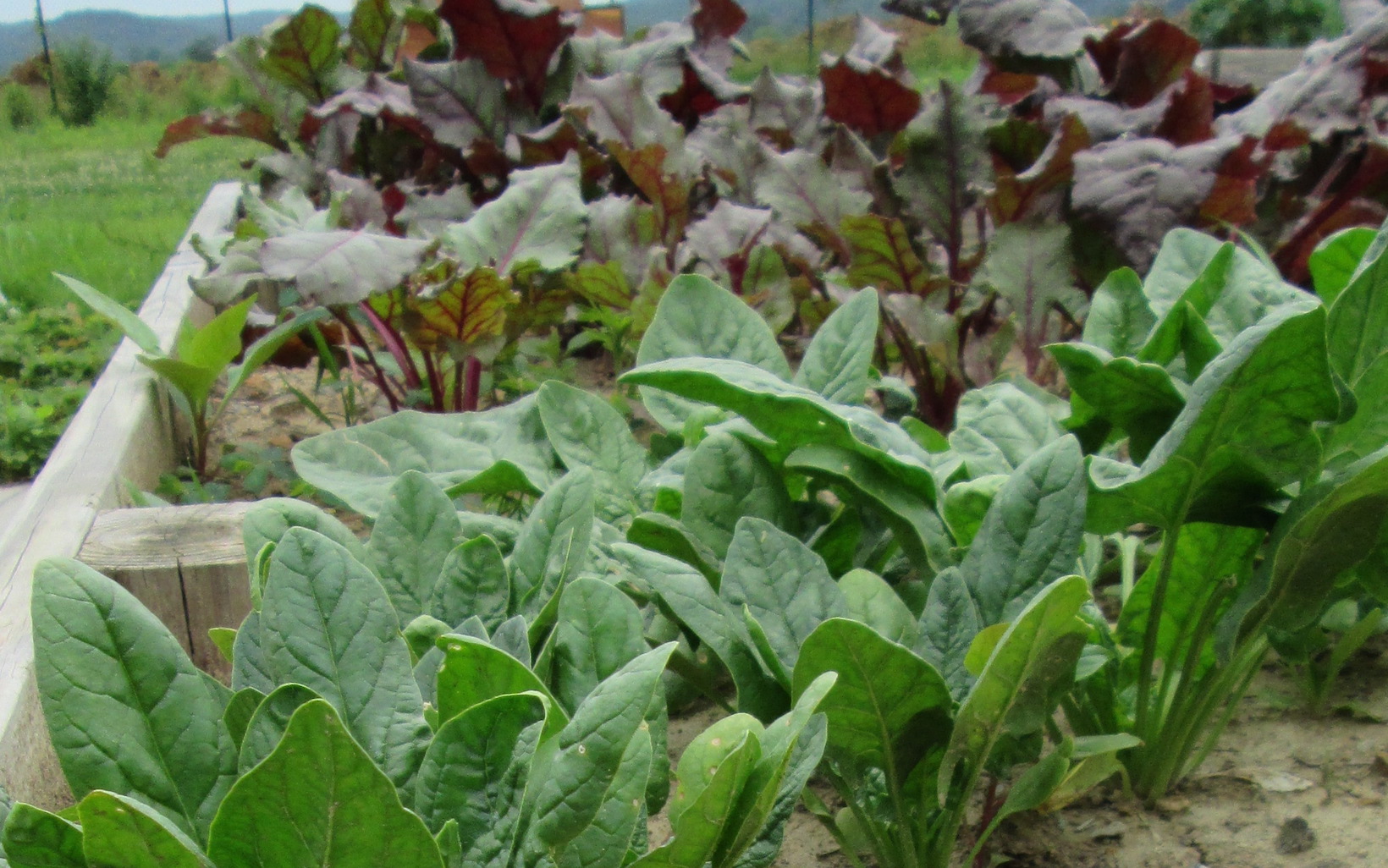 Step-by-Step Kitchen Garden Guide
1. Evaluate your space.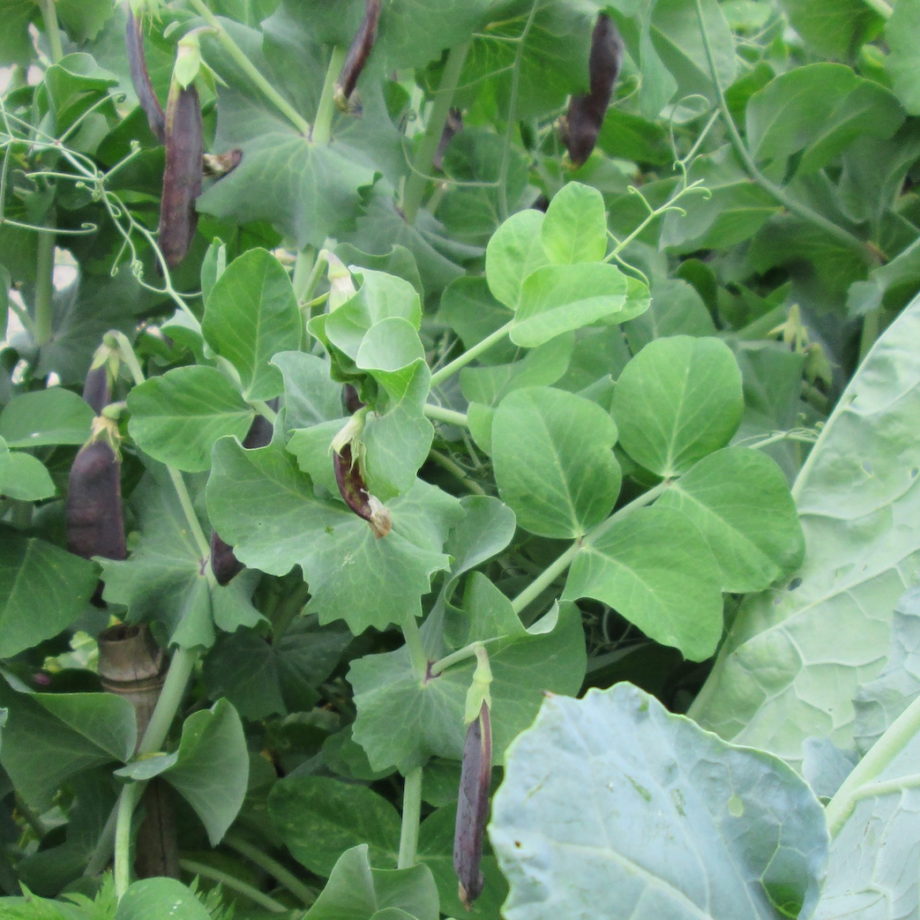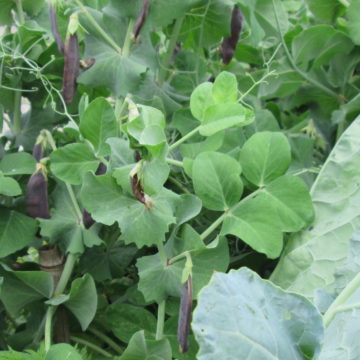 Choosing the Best Place for Your Food Garden walks you through how to pick the best spot. Full sun is best, but some food plants can grow in part shade too.
Growing Foods in Container Gardens has tips for growing in planters and pots, in case you're short on sunny spots.
2a. Start clearing your garden space.
Clear the space for your garden using one of these methods:
2b. Or build and fill your raised beds.
No matter which kind of garden you want, Spotts Garden Service can help you make it. Contact us for a free estimate.
3. Test the soil.
A soil test explains how much organic matter your soil has and the soil pH, among other things. You can skip this step if you're growing in raised beds filled with the compost-and-topsoil mix we recommended.
4. Purchase seeds and transplants.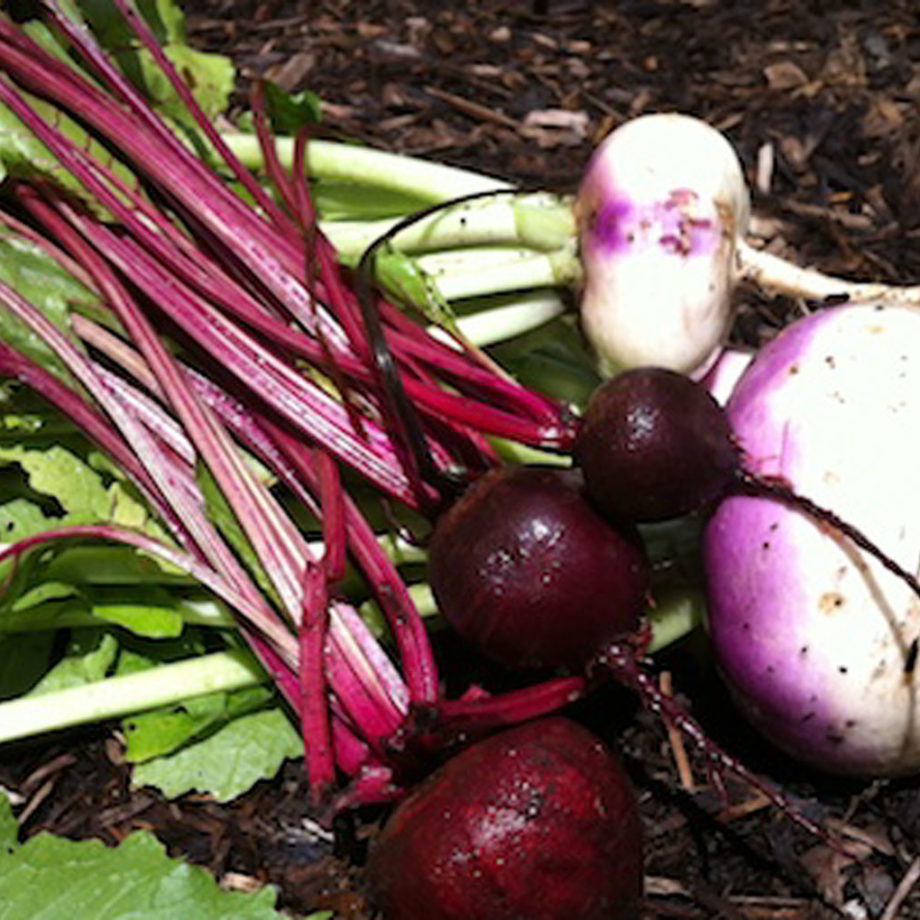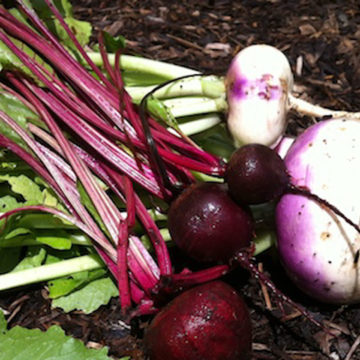 Buy from local independent garden centers and growers; they have high-quality stock and good advice for local conditions. You can also order directly from seed companies on line.
*We recommend beginning gardeners purchase transplants for their first few seasons. Eventually, you might consider starting seeds indoors yourself, but that's advanced gardening!
5. Start planting.
Cool season crops can go out as soon as the soil is dry enough, usually in late March or early April. Transplants and seeds for warm season crops don't go in the ground until at least mid-May. Frost will kill these plants, so you must wait until the frost-free date, which in central Indiana is around Mother's Day.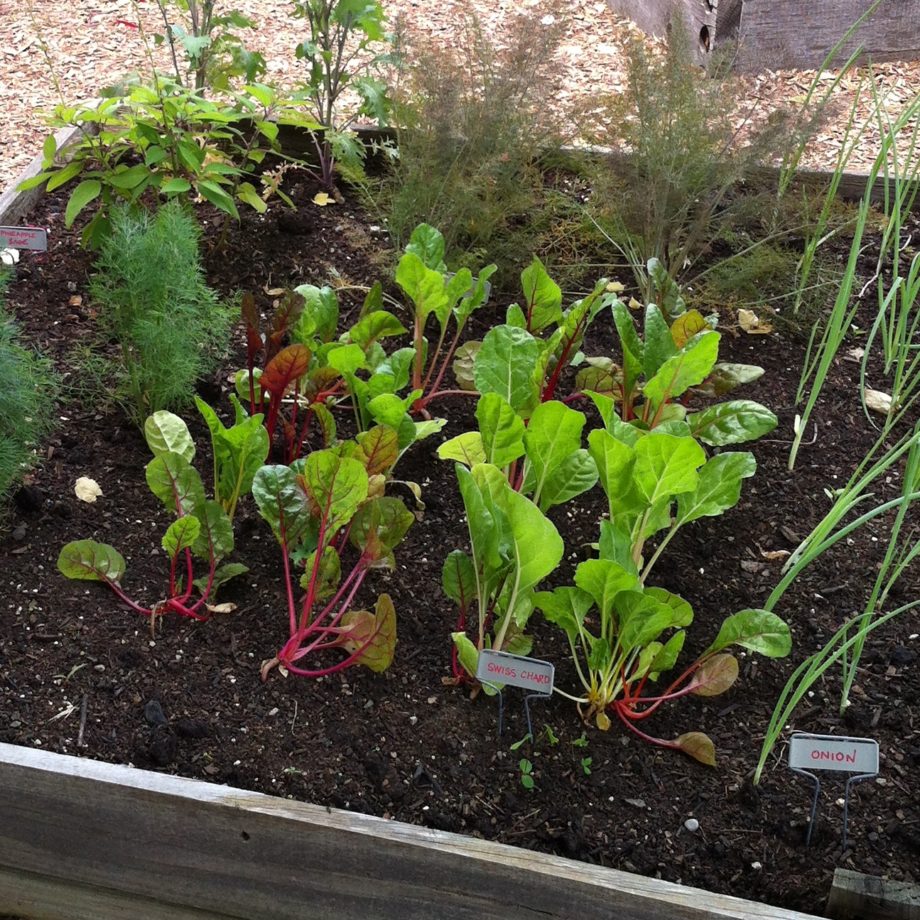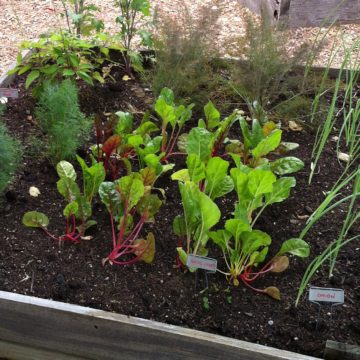 6. Get the most out of your garden.
Use smart strategies to make the most of the space you plant.
7. Add some flowers and herbs!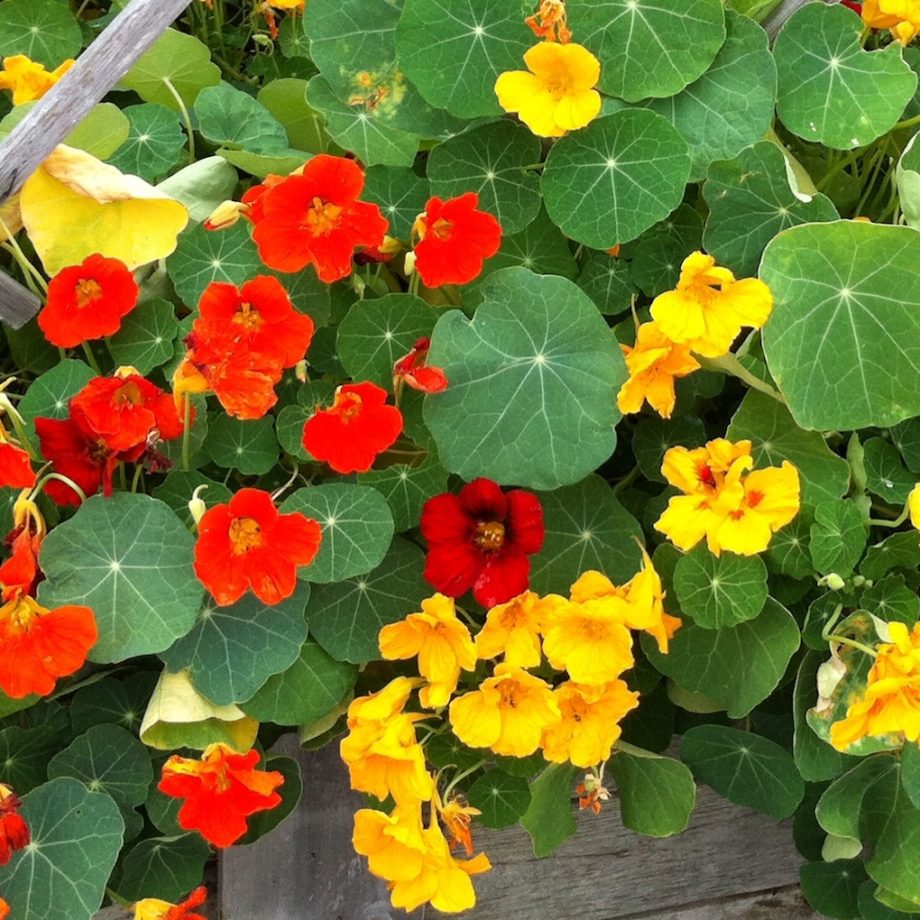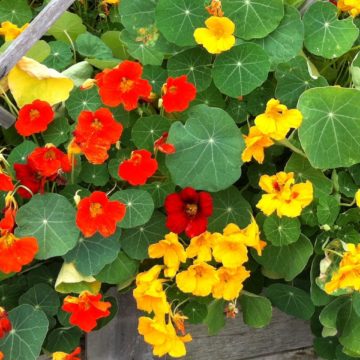 Flowers and herbs add charm and fragrance to the kitchen garden. And they attract pollinators and beneficial insects.
8. Make a compost pile.
9. Mulch, water and weed.
10. Harvest early and often!
Smaller vegetables are sweeter and more tender (that's why "baby" vegetables often cost more to buy). Pick beans and peas every day or two to keep your plants producing.
Ready to Grow?
We can help you plan and establish your food garden, whether you want raised beds, containers, or an in-ground garden! Contact us today for a free estimate.