We say, bring back the kitchen garden! Whether it's a window box full of mint for mojitos, raised beds, or a new Victory garden, make a little room for growing food in your outdoor space.
You won't be able to feed your entire family from a small garden. But you will be able to:
pick food at the height of freshness.
choose from a huge variety of cultivars that never make it to the supermarket.
snip herbs fresh from the garden for maximum flavor.
get all the benefits of working outside and watching as your garden grows.
Start this season! We've put together the basics for growing food at home, as well as additional resources in central Indiana. Or contact us directly, and we'll help you plan, build, and grow your own.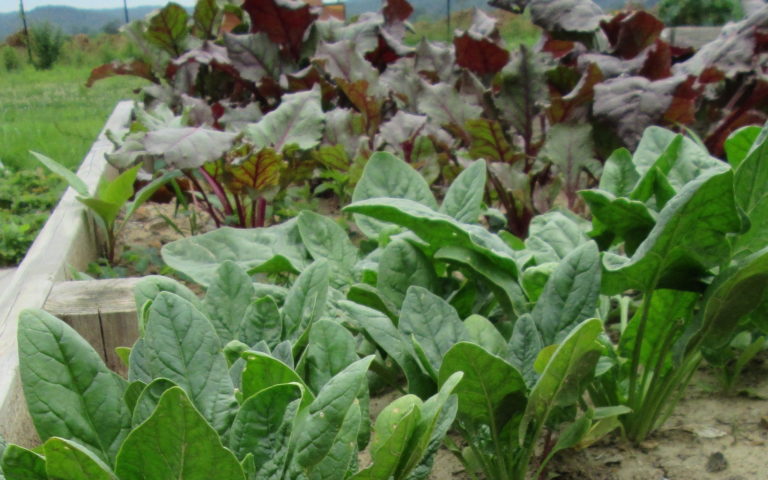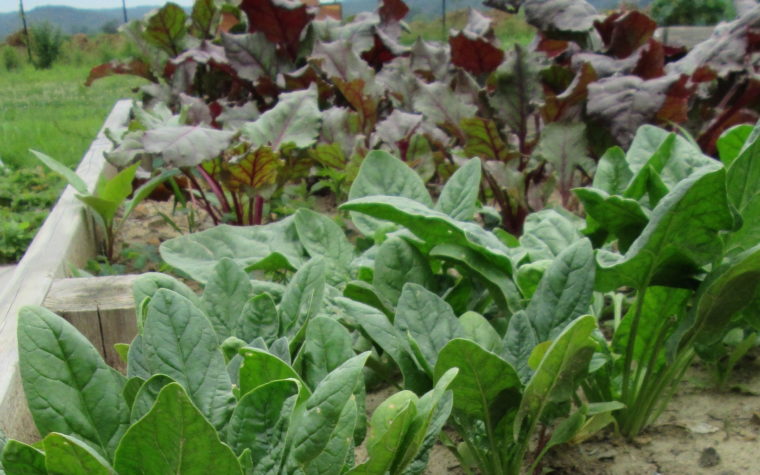 In This Article
Our Local Partners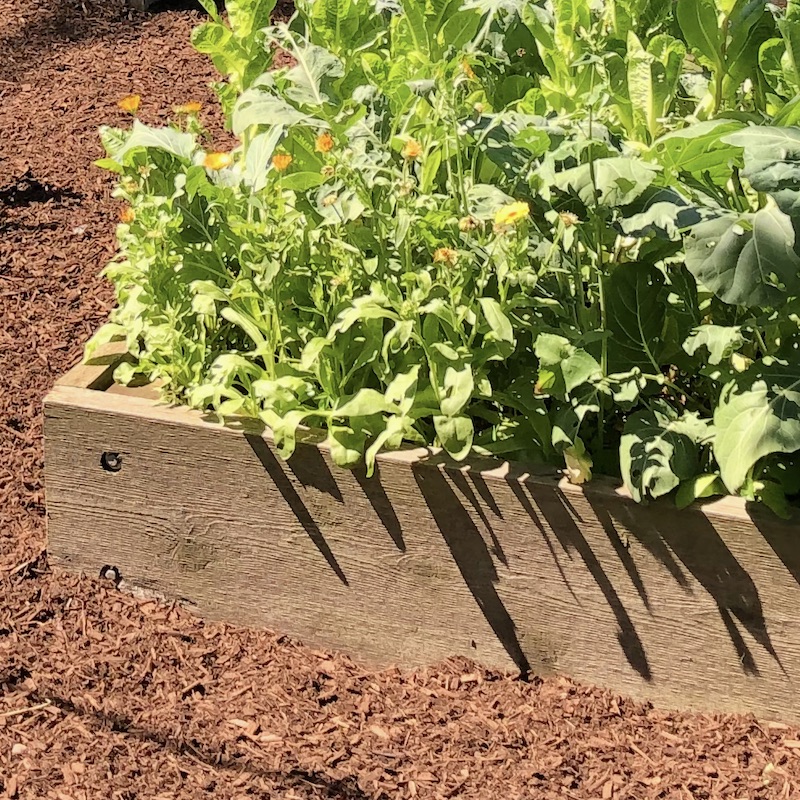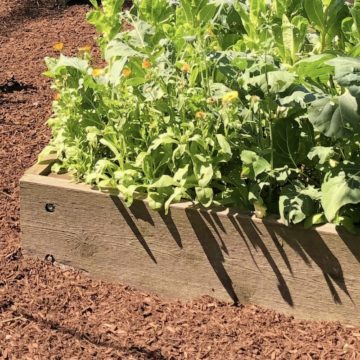 Agrarian: Everything you need for growing food in the city, from raised beds and rain barrels to chickens, feed, and coops.
Custom-Made Raised Beds: We can put you in touch with carpenters who will create custom-made raised garden beds for you.
Full Hand Farms: Organic vegetables sold through farmers markets.
Garrity Stone, Inc.: Terrific selection of natural landscape stone. Delivery available.
Greencycle: Bulk soil, compost, and stone delivered. Greencycle also accepts garden debris and wood to be recycled into compost and mulch.
Growing Places Indy: Not-for-profit dedicated to cultivating healthy lifestyles through urban agriculture. They run several farms and the Indy Winter Farmer's Market. The plant sale is live from March 30 to May 1, 2020.
Indiana Mulch & Stone: Bulk compost, soil, and stone delivered, as well as additional landscape supplies.
Mad Farmers Collective: Get the transplants for spring and summer vegetables, as well as freshly harvested veggies through Mad Farmers Collective. They also offer farmers markets and classes.
Our Favorite Seed Companies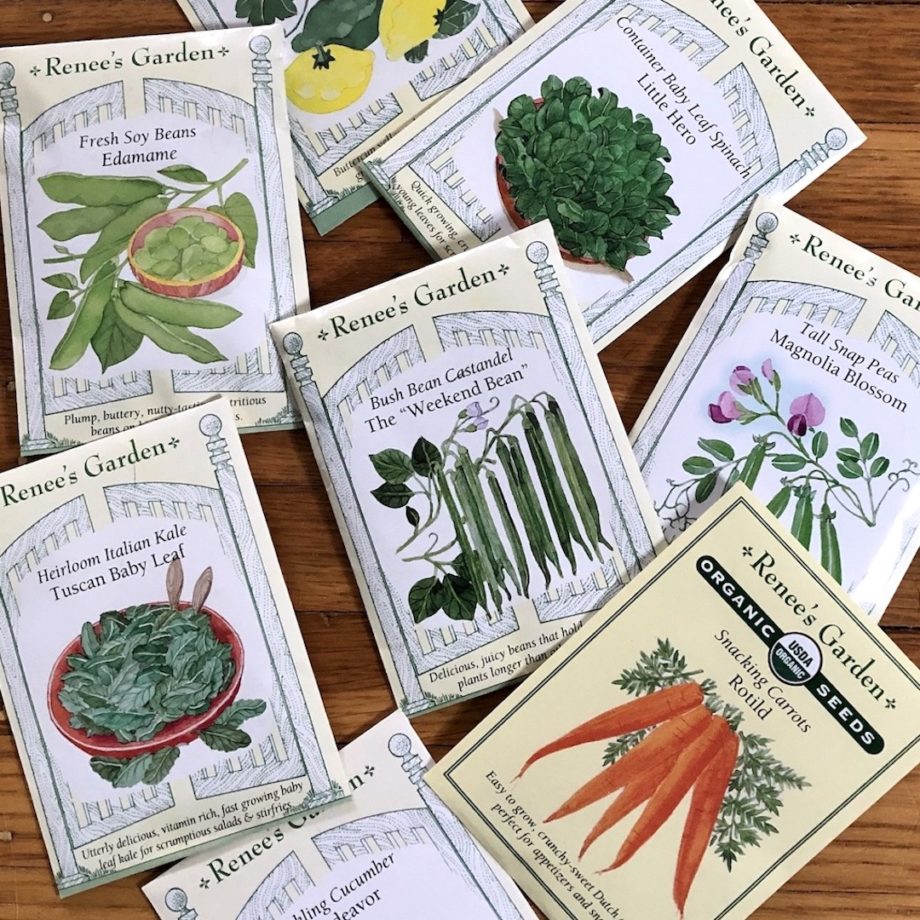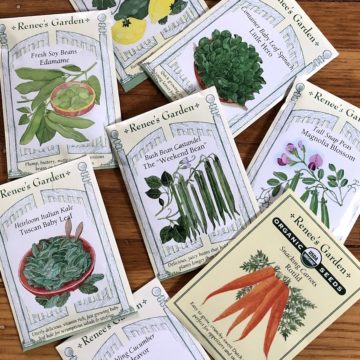 All our picks for seed suppliers do not knowingly buy or sell genetically modified varieties. To the best of our knowledge, these companies also do not sell seeds from Monsanto-owned companies.
Buy your seeds either directly from the company or an independent garden center. Big box stores often do not store their seeds correctly, reducing their long-term viability. And ask your gardener friends if they have extras! Swapping seeds is a time-honored tradition.
Seed Saver's Exchange: This not-for-profit is dedicated to saving heirloom strains. Their huge network of seed savers grow, harvest, and save seeds each year, and about 600 varieties are available in their catalog.
Renee's Garden Seeds: Renee's offers seeds specially selected for the home gardener, including organic and heirloom varieties. We especially love the seed mixes; seeds are color-coded with a food-safe dye so you know which seeds grow into which plants.
Botanical Interest: Another family-owned company, BI sports beautiful seed packets loaded with useful information. More than 500 varieties make up their catalog, including heirloom and organic varieties.
John Scheeper's Kitchen Garden Seeds: Scheepers offers varieties beloved by cooks; the catalog even includes recipes. It's a smaller collection (350 varieties), which makes it a little easier to choose the perfect, gourmet crop.
Johnny's Selected Seeds: Don't let the agricultural-looking cover fool you. This employee-owned company offers tons of varieties in a range of quantities, including smaller packages for home gardeners.
Our Favorite Fruit Resources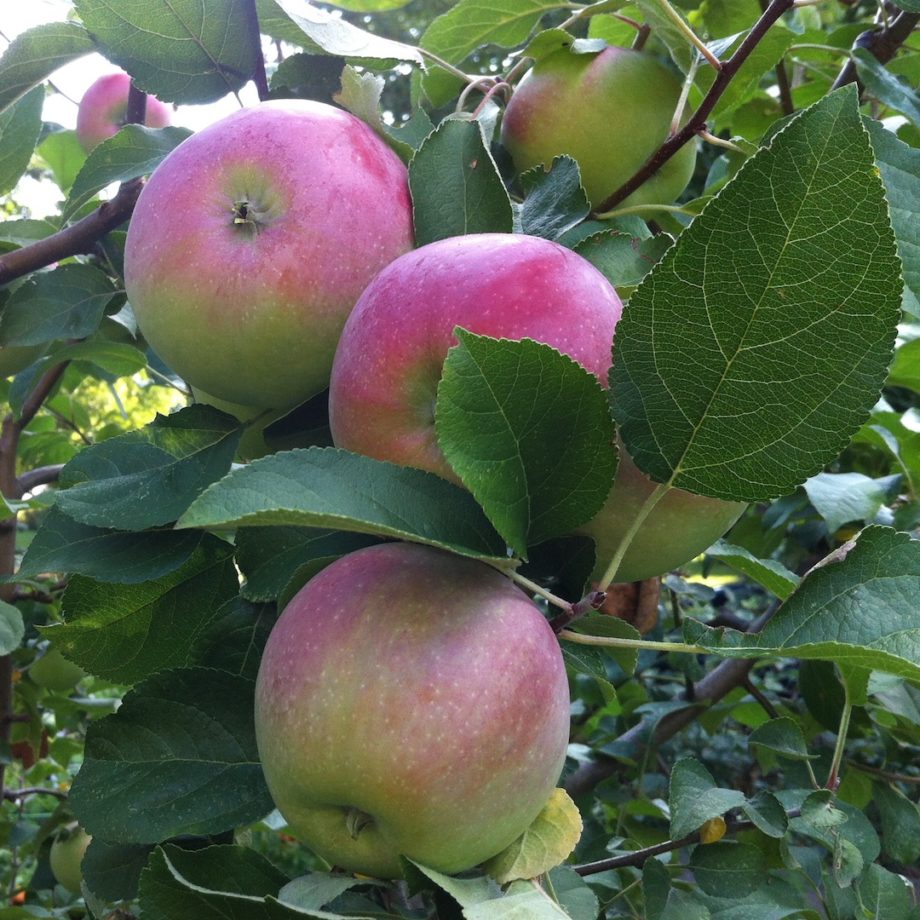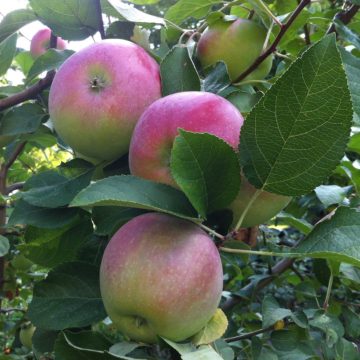 Indiana Berry and Plant Company: Based in Plymouth, Indiana, Indiana Berry focuses specifically on small fruit. From the more common—strawberries, blueberries, and raspberries—to goji and lingonberry, their stock can help you create the berry patch of your dreams.
Stark Bros: This family-owned company supplies fruit and nut trees, berries, and landscape trees. Dwarf- and semi-dwarf fruit trees are available for those with less space.
Raintree Nursery: The mother of all fruit sources, Raintree carries not just fruit trees and the standard berries, but a host of less-common fruit. Raintree also sells rootstocks, if you'd like to try your hand at grafting your own fruit trees.
Create Your Victory Garden
1. Evaluate your space.

Choose where to put the food garden first. Look for the sunniest spot in your garden. Is it on land that can easily be converted into an in-ground garden? Or would raised beds be a better choice?
If the only sunny space you have is a balcony or patio, you can raise lots of food in container gardens.
If you only have shade, don't worry! Some food can be grown in part shade (four to six hours of sun a day). Or maybe you can partner with your neighbor?
2. Start building your garden.
If you're going with an in-ground garden, you'll need to clear the space. If there's already grass there, you can clear it by:
First killing the grass, then tilling the space. Never till living weeds; you'll be picking weeds out of your garden for decades.
Sheet mulching (smothering the ground with wet cardboard, compost, and mulch). You can plant transplants right away, but this bed needs a year to break down before you can plant seeds in it.
Growing food right in bags of soil.  Just put a 40-pound bag of organic topsoil flat on the ground, cut a rectangle out of the top (leaving a 2″ frame of plastic around the edge to keep the soil in the bag), and stab the bag with a screwdriver a few times to create drainage holes. Add a little compost and plant! The bags smother the grass underneath, so by the end of the season, you can turn the topsoil from the bag into the ground, creating a more permanent bed.
It's a good idea to soil test your garden. The soil test will tell you the pH of your soil, the amount of organic matter, and the levels of macro- and micronutrients.
Decided on raised beds? Check out our blogs on building a raised bed and then siting and filling it.
No matter which kind of garden you want, Spotts Garden Service can help you make it. Contact us for a free estimate.
3. Decide what to grow.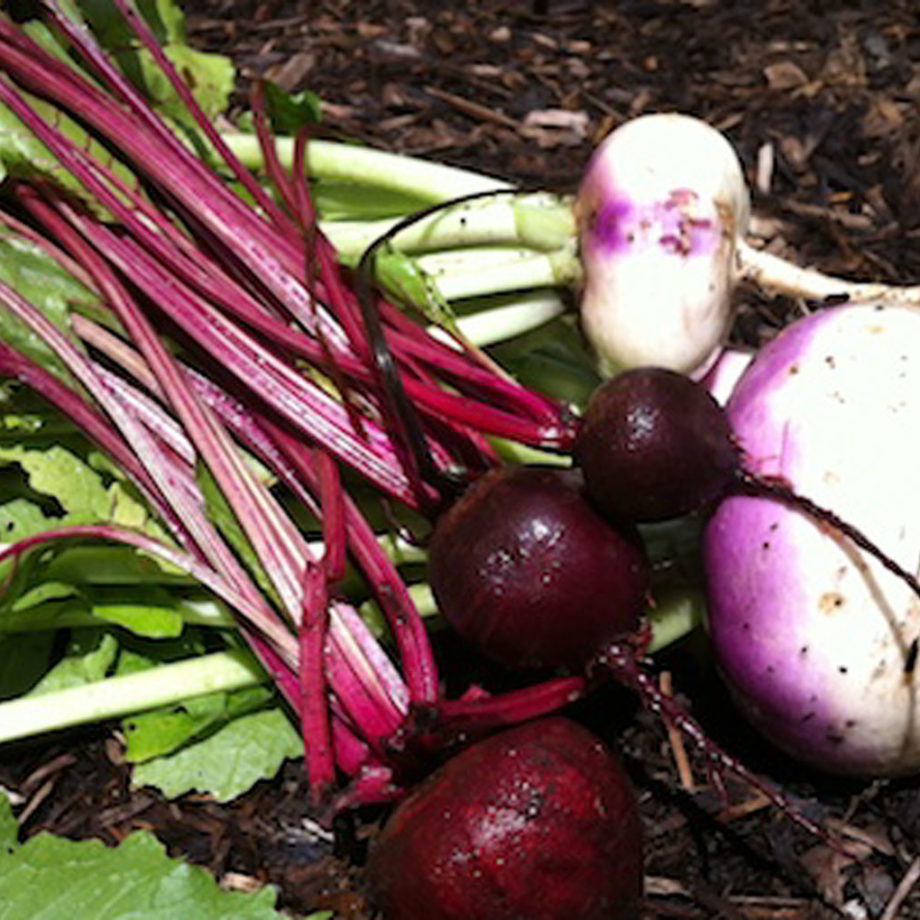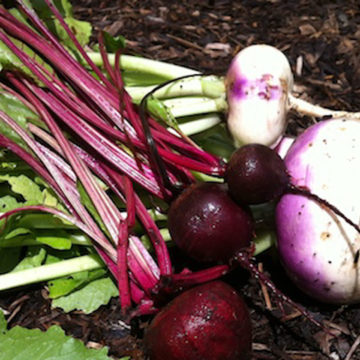 Start by making a list of what your family likes to eat. Then prioritize foods that are better when extremely fresh, grow quickly and can be harvested several times, or cost a lot in the store compared to growing them.
Some crops grow during warm weather and others during cool. And some can be planted as seeds, but many should go in as transplants. We explain the difference here. 
These publications from Purdue Cooperative Extension Service tell you when to plant, and how much. (And no matter what anyone else tells you, you only need two summer squash or zucchini plants.)
To keep your garden going into fall, you can plant more cool-season vegetables in July and August.
4. Buy seeds and transplants.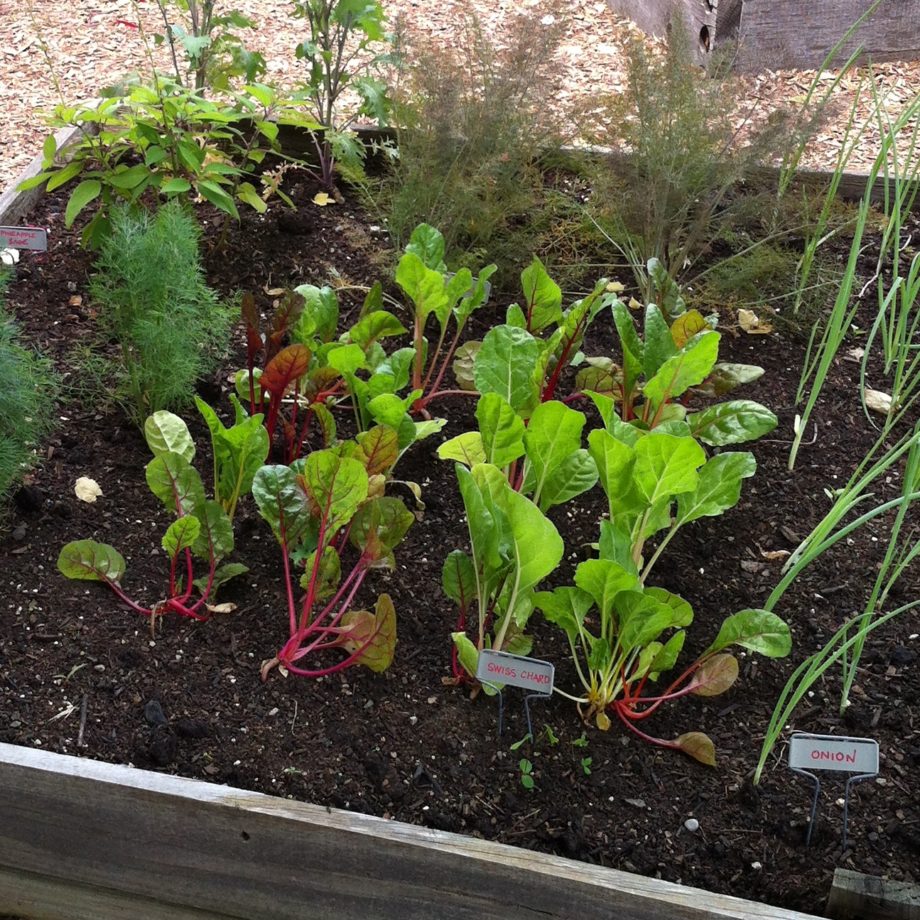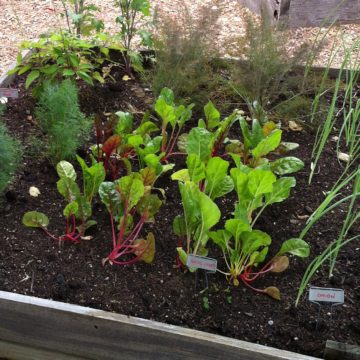 Get your seeds and transplants either from an independent garden center or directly from a seed company or grower. They know how to take care of their inventory.
Don't plant out your warm-weather transplants (tomatoes, peppers, eggplants, melons, and squash) until after mid-May, no matter what the weather is doing. Our usual date for the last frost in central Indiana is around Mother's Day.
Check the back of the seed packets for when to plant and to make sure our growing season is long enough! Our usual first frost date in central Indiana is around the middle of October. Frost sensitive, warm-weather plants will die at that point.
5. Get the most out of your garden.
To get the most food (and enjoyment!) from you garden, use:
6. Add some flowers and herbs!

Flowers and herbs not only add color but also lure in pollinators. And many flowers are edible!
Some herbs enjoy being planting in the fertile soil of the vegetable garden. But many others—like Mediterranean herbs rosemary, thyme, lavender, and oregano—prefer a lean, sunny spot instead. And mint will take over completely if you plant it in the ground, so always plant it in a container instead.
Check out our tips for growing the most common herbs!
8. Water and weed.
Gardens need 1″ of water a week, so keep an eye on the weather. If your plants are looking droopy, give them a drink by placing a hose or watering can at the soil line. Or irrigate using soaker hoses.
Mulch can keep weeds down while also helping the soil retain moisture. Put down 2" to 4" of mulch after the soil has warmed and plants are up. Don't push mulch right up against plant stems. You can use straw (not hay), wood mulch, shredded leaves, or even newspaper.
Don't let weeds crowd out your veggies. Pull or cut weeds off at the soil line as soon as you see them.
9. Harvest early and often!
Smaller vegetables are sweeter and more tender (that's why "baby" vegetables often cost more to buy). Pick beans and peas every day or two to keep your plants producing. And look at those squash plants carefully. Zucchini goes from tiny to zeppelin-sized quickly!
Unless you love them green, wait for peppers to ripen to their sweet final colors. Pick tomatoes at their ripest with a gentle twist to pull the fruit from the plant. Potatoes are ready to harvest when the green top growth dies.