After a winter of snow, mud, and drab colors, gardeners delight in putting out spring pots full of brilliant flowers. Make sure your containers can handle spring's temperature swings with these tips!
Choose Cold-Hardy Annuals
Depending on the weather, the Spotts crew plants spring container gardens in mid-to-late March, which is about two months before our frost-free date. The safest choices for early spring are plants considered cold-hardy; they can shake off short periods of freezing temperatures down to about 28 degrees F.
Pansies, violas, and violets (Viola spp.)
Cornflower/Bachelor's buttons (Centuarea cyanus)
Primrose (Primula acaulis)
Persian buttercup (Ranunculus asiaticus)
Ornamental cabbage (Brassica oleracea)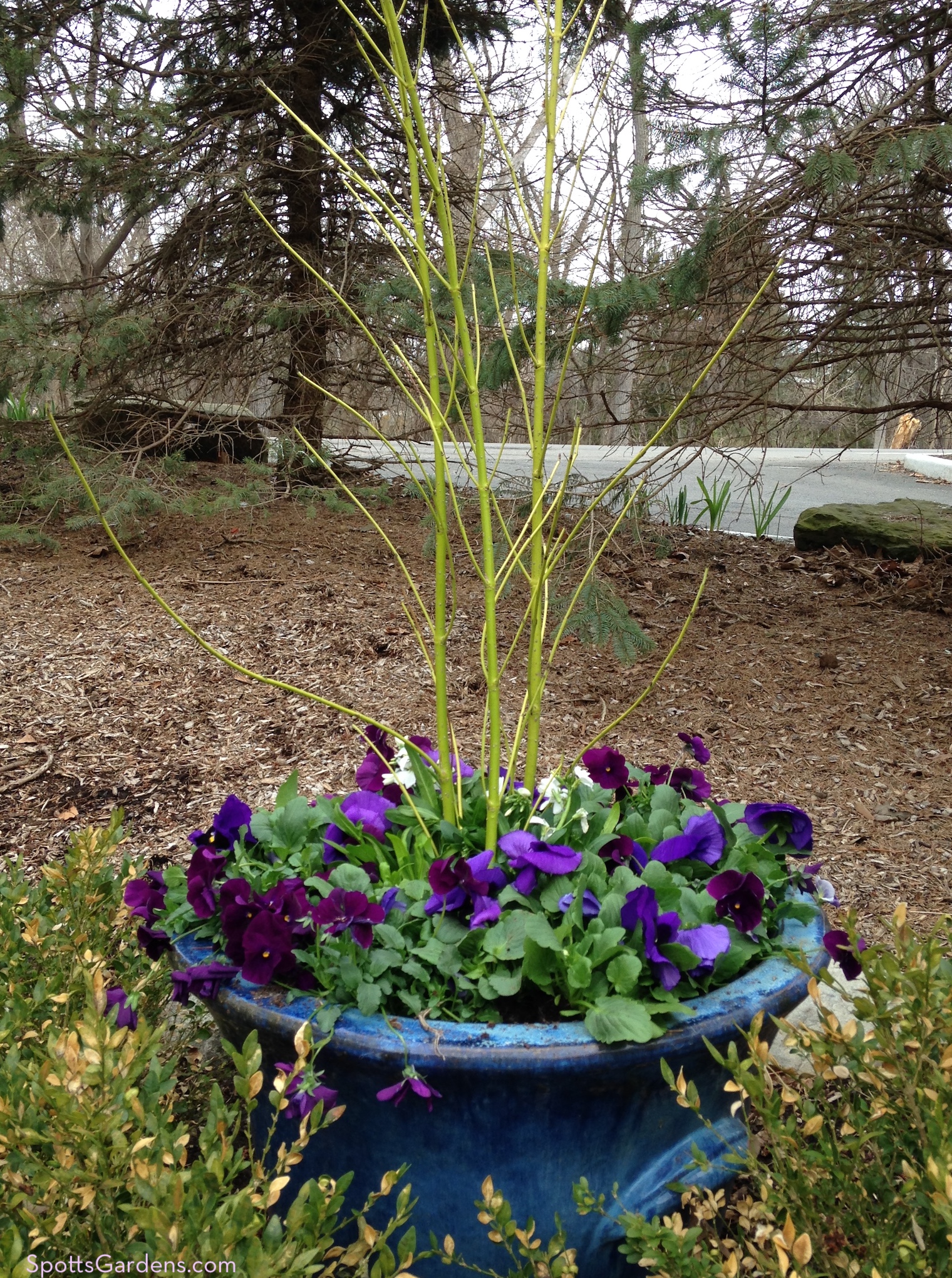 Plants considered "frost tolerant" or "half-hardy" can handle some frost (temps down to about 32 degrees F), but not prolonged freezing temperatures. Either delay using them until early April, or put them in sheltered locations.
African/Cape Daisy (Osteospermum hybrids)
Bells of Ireland (Molucella laevis)
English daisy (Bellis perennis)
Pinks (Dianthus spp.)
Pot Marigold (Calendula officinalis)
Nemesia (Nemesia hybrids)
Snapdragon (Antirrhinum majus)
Stock (Matthiola incana)
Sweet alyssum (Lobularia maritima)
Toadflax (Linaria maroccana)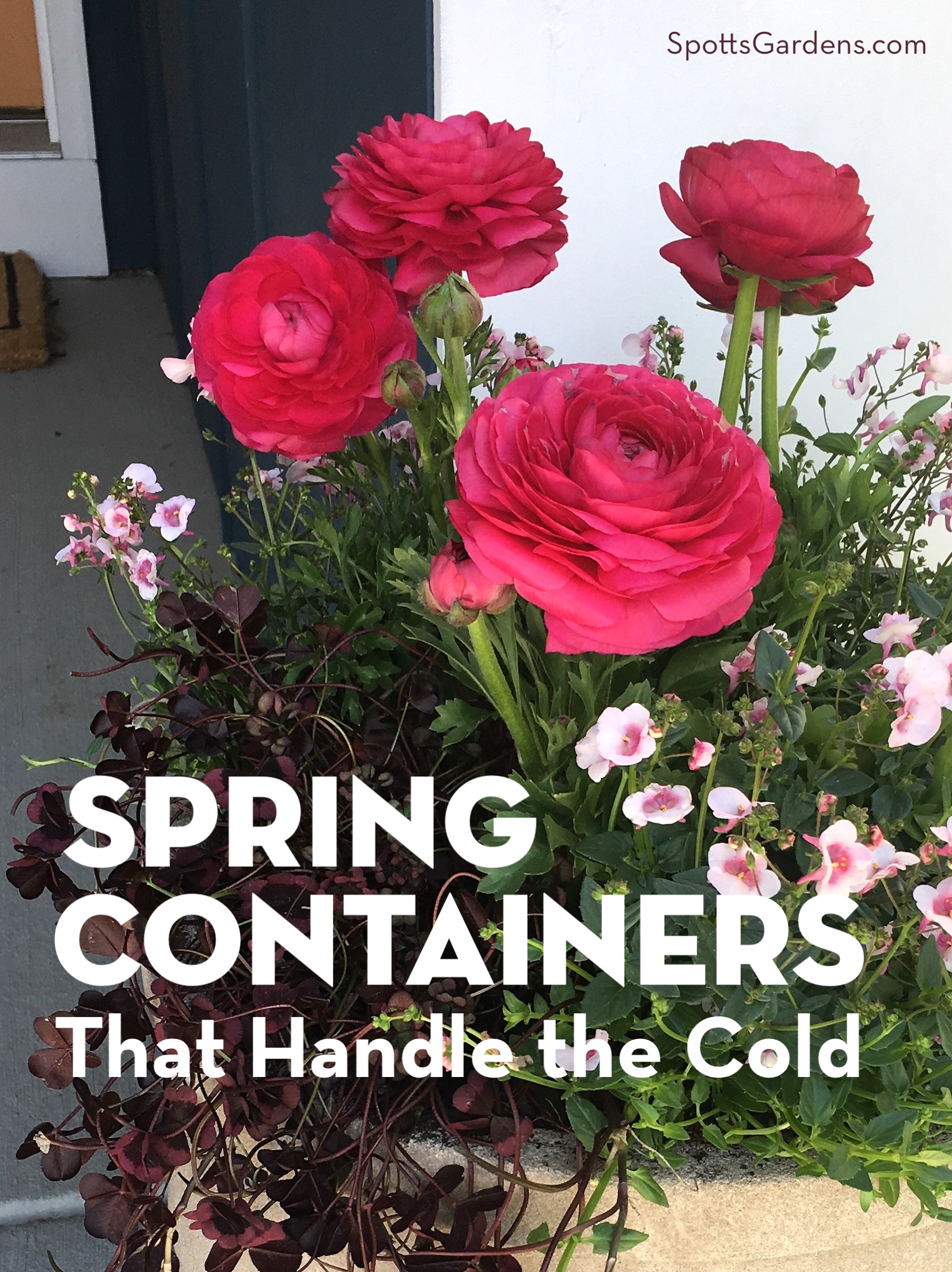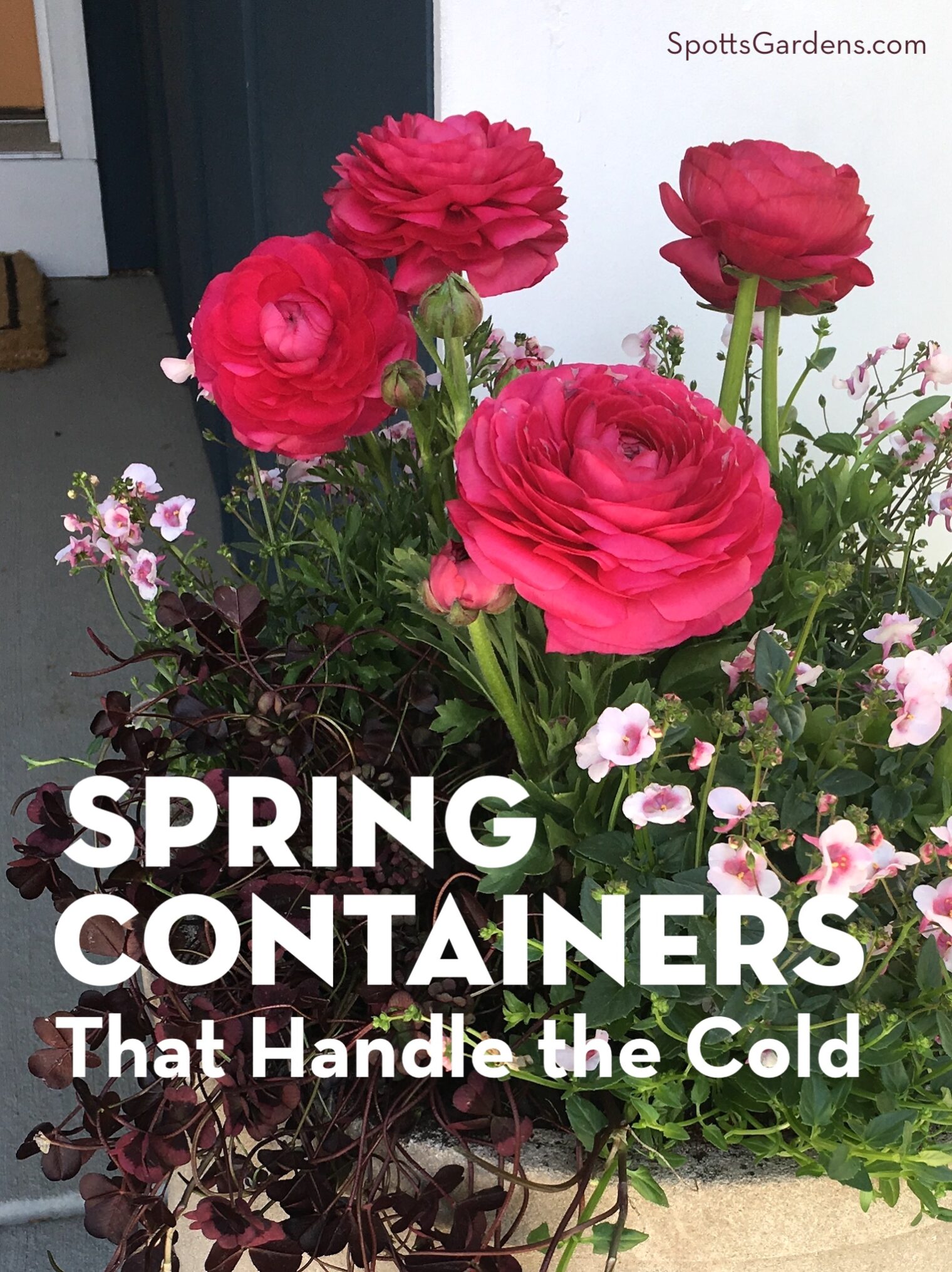 Fill Them Up
Give your flowering plants some supporting players. Asparagus fern and ivy can make beautiful foils for flowers, but so can lettuce and other cool-weather greens. We also like creeping Jenny (Lysimachia nummularia) for its yellow-green trailing foliage. Wood sorrel (Oxalis spp.) is another great choice for spilling over the edges of pots.
Spring pots are generally only out for six to eight weeks before the weather grows too warm for the cool-weather plants. So don't worry about the usual spacing guidelines, since the plants won't have much time to grow. Cram as many plants into the pot as you can!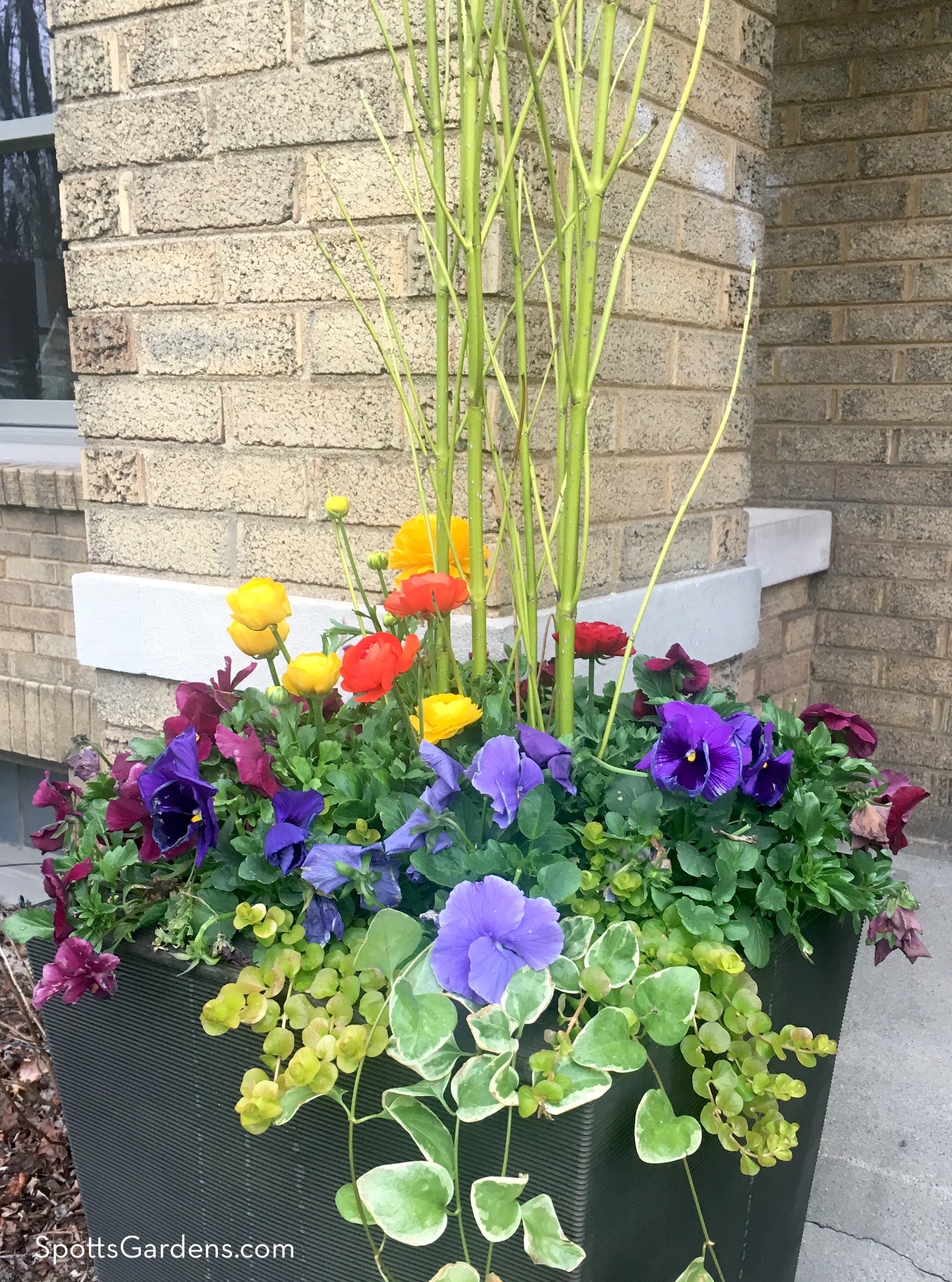 Give Them Some Height
Because spring annuals tend to be very low-growing, use this florist's trick to finish off your spring pot. Jab some recent prunings from your garden shrubs into the pot's soil to create additional height and texture.
Willow forms a graceful, natural-looking accent, while the chartreuse prunings from yellow-twig dogwood can give your pot traffic-stopping color. Pussy willow stems are another spring favorite.
Want spring containers created right at your doorstep? We'll bring the perfect spring plants, plant them in your containers, and clean up after ourselves. Contact Spotts Garden Service today!