No matter what the winter brings, you don't have to hang up the garden shovel completely. These are our favorite ways to connect with the Midwestern garden in winter.
1. Schedule tree pruning.
February is the ideal time to prune deciduous trees. In winter, we can see the shape of trees without the distraction of foliage. And dormant trees are poised to recover quickly in spring. If you have fruit trees, a winter pruning of apples and pears will help improve fruit set and fruit yield.
Spotts Garden Service prunes fruit trees and ornamental trees up to 30′ tall. For a free pruning estimate, call us at (317) 356-8808 or email us!
2. Make your seed list.
In January, break out your favorite seed catalogs to plan this year's garden. Check seeds left from last year, toss expired ones, and list all the ones you want for this year's vegetable and flower garden. Some of our favorites are Botanical Interests, John Scheepers Kitchen Garden Seeds, Johnny's Selected Seeds, Renee's Garden, and Seed Savers Exchange.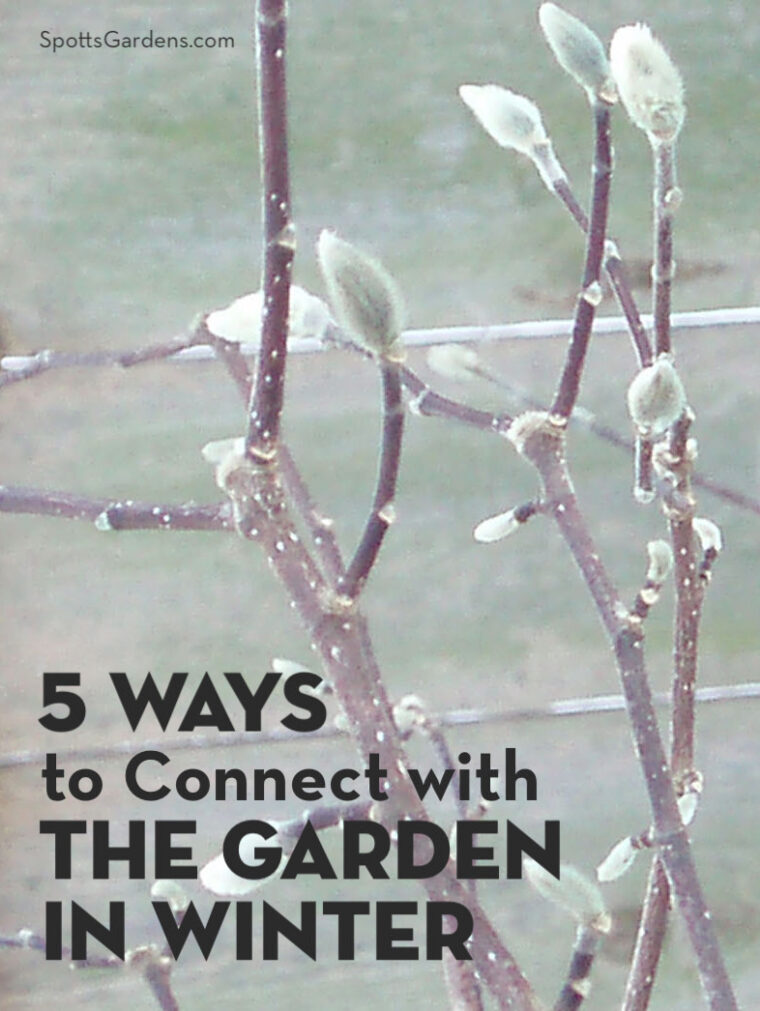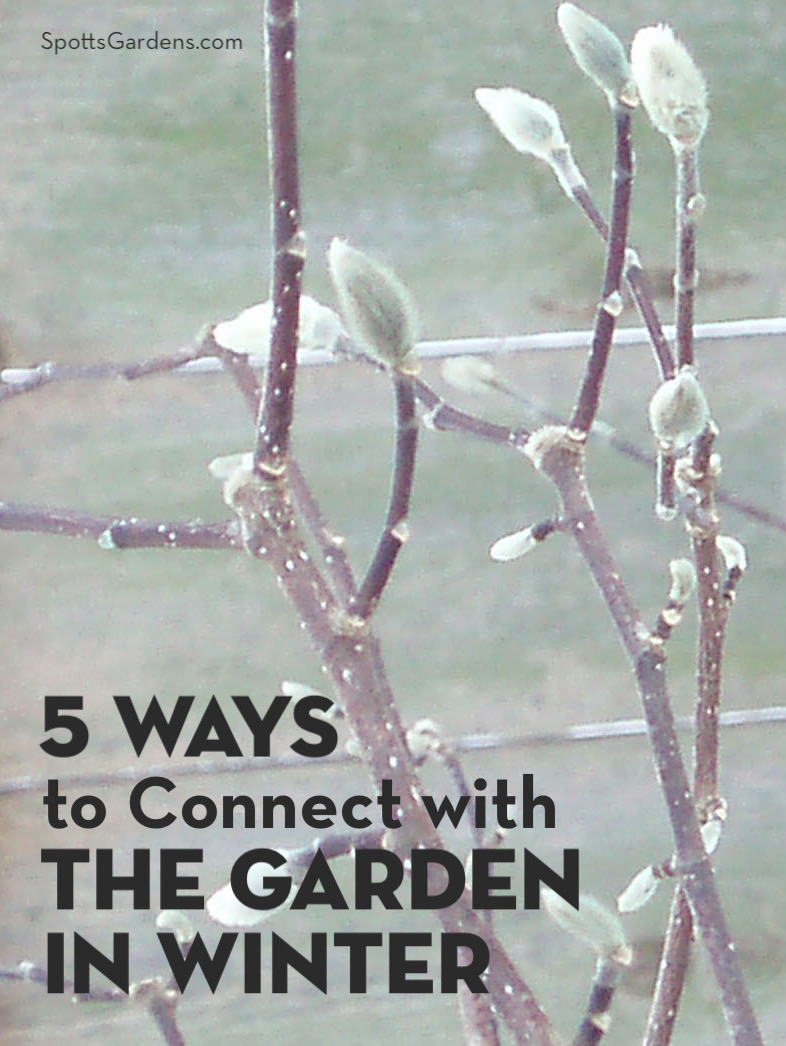 3. Take a walk.
Pull on your boots and head into the garden for a ramble. Enjoy the magnolia buds and the signs of birds foraging for food. In February, you might even see snowdrops or hellebores blooming while snow still covers the ground. We still have months of winter ahead, but signs of spring are there if you look for them.
4. Do some dreaming.
Spend some time this winter thinking about changes you'd like to make to the garden. Whether you want to just tweak an existing bed or completely redo your yard, planning in winter sets you up for a successful garden year. A great place to start is our Pinterest page, loaded with inspiration photos and boards full of plant references.
We can help you make those dreams a reality by designing the garden this  winter to be ready to plant this spring. Our calendar fills up fast, so contact us today!
5. Hit the books.
Indulge in some armchair gardening with a stack of books. Some of our favorites are:
Cultivating Garden Style: Inspired Ideas and Practical Advice to Unleash Your Garden Personality, by Rochelle Greayer. Pure eye candy, this is a sourcebook of style inspirations. Chapters offer plant and accent ideas for styles like Forest Temple, Industrial Wabi-Sabi, and Cottage Au Courant.
Planting in a Post-Wild World: Designing Plant Communities for Resilient Landscapes, by Thomas Rainer and Claudia West. A brilliant guide to creating gardens that mix the characteristics of wild and cultivate spaces to make them more resilient in the face of climate change. It made us rethink our planting strategies.<![CDATA[post]]>
Groundbreaking Food Gardens: 73 Plans That Will Change the Way You Grow Your Garden, by Niki Jabbour. Create a food garden that reflects your tastes and…well, tastes. Whether you want to grow salad greens year-round, put your chickens to work in the garden, or grow your own cocktail ingredients, this book's got you covered.
Want even more? We've curated more of our faves on Pinterest.