Every garden needs native plants! Natives support a much wider variety of bees, pollinators, and other insects than non-native plants do. Planting natives increases bio-diversity and therefore the health of your garden. And our Indiana natives are tough customers that have evolved to handle weird Midwestern weather.
Check out five of our garden-worthy favorites, then add some native perennials to your garden this year!
Beardtongue (Penstemon digitalis)
Butterflies and birds love beardtongue, which makes it perfect for sunny borders and wildlife gardens. Our native Penstemon digitalis prefers full sun and average to dry soil. We especially like the draamtic red foliage of the 'Husker Red' cultivar. Use a big sweep of it as punctuation in a sunny border.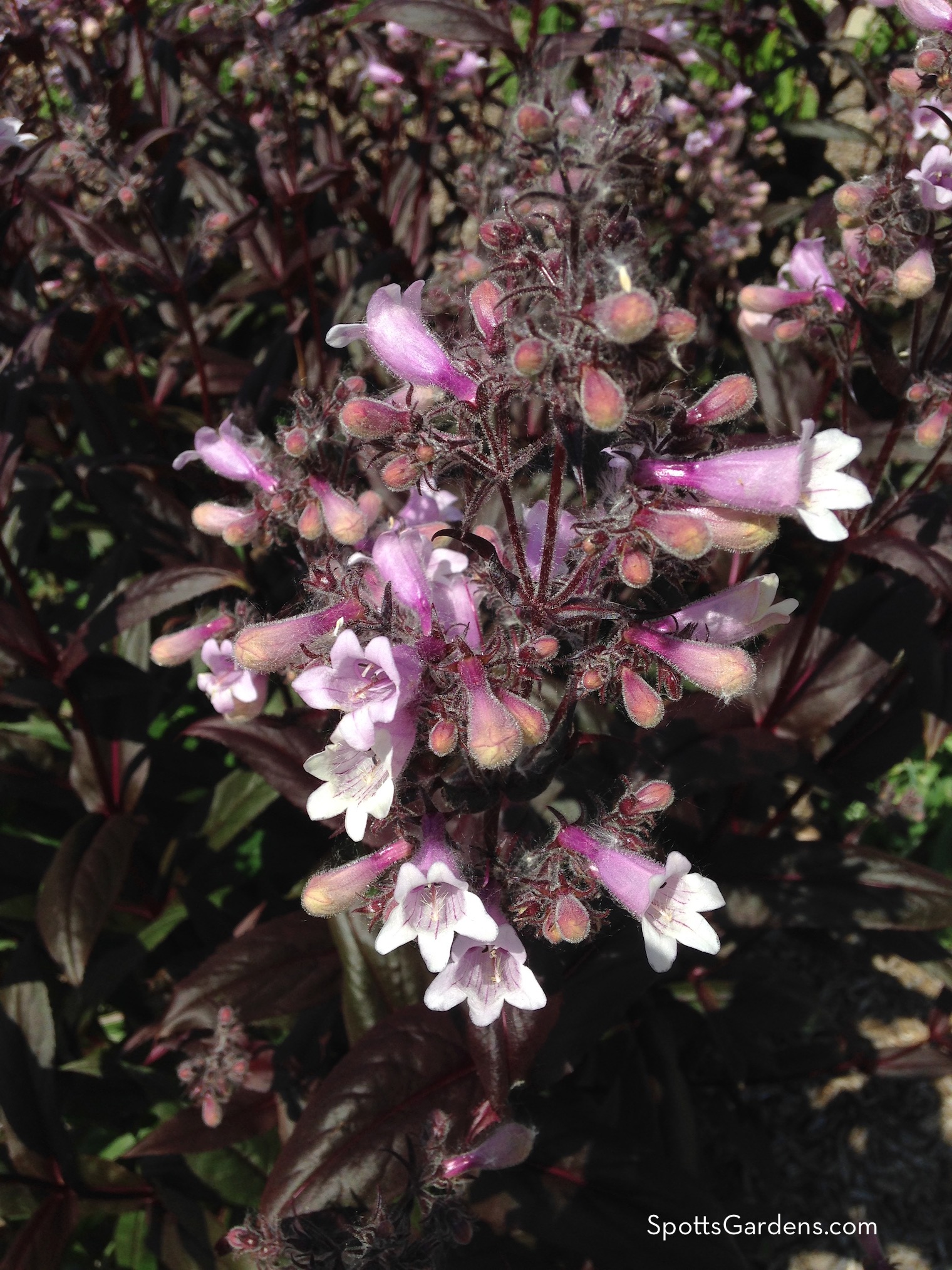 Butterfly weed (Asclepias tuberosa)
A pollinator magnet, brilliant orange butterfly weed is one of our native milkweeds. As a host plant for butterflies–including the photogenic monarch–butterfly weed is a great addition to wildlife and pollinator gardens. This tough plant likes a full-sun spot with dryish, lean soil. (In wetter soil, try A. incarnata, swamp milkweed, instead.)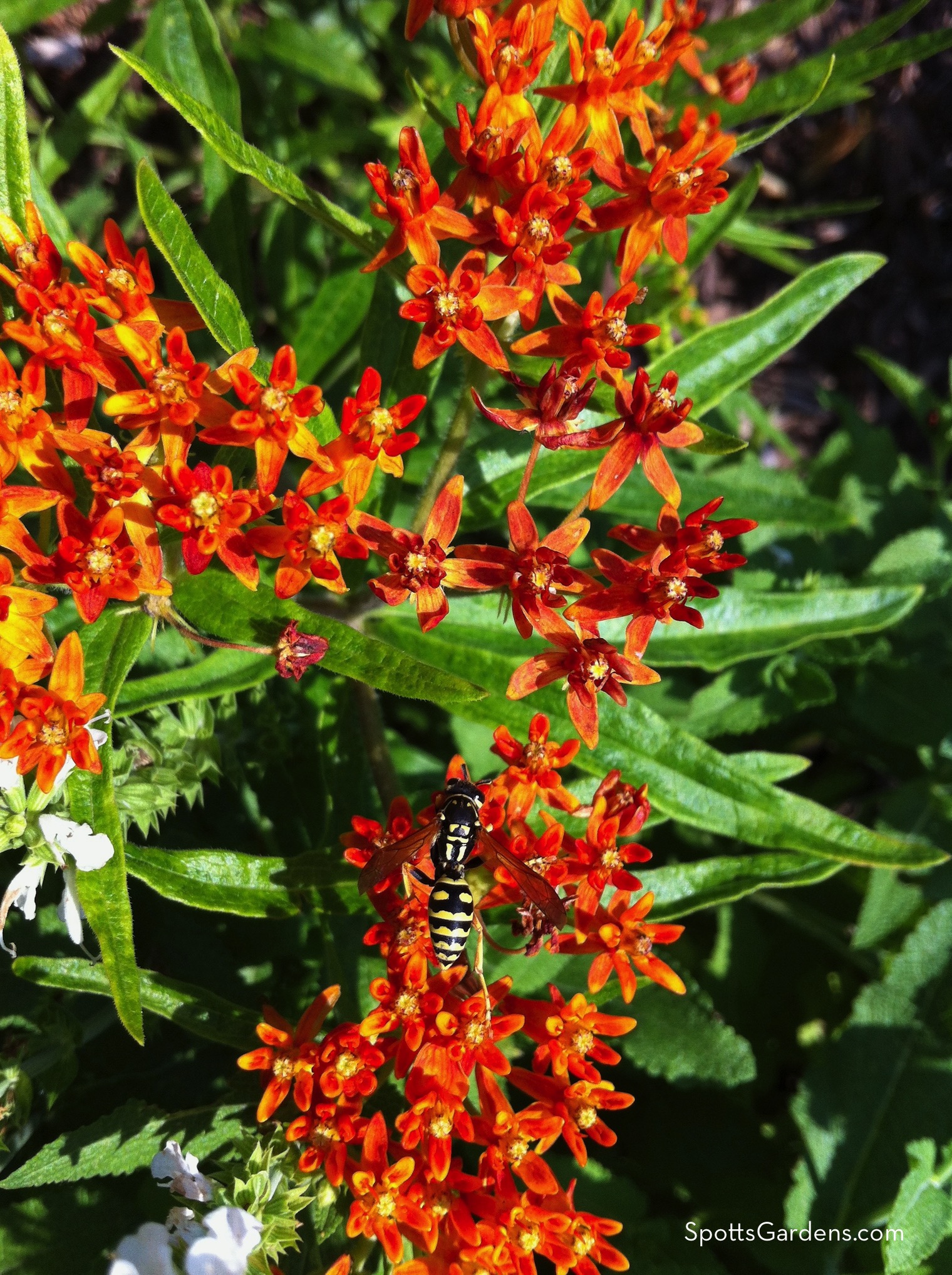 False indigo (Baptisia australis)
Drought-tolerant and tough, this 4′ tall native perennial looks almost like a shrub. Baptisia australis sports intensely blue flowers in spring; later in the season, they become pods that make great additions to floral arrangements. Used by Native Americans as a blue dye (hence the name), it's a host plant for several species of butterfly, too. We like it in the middle to back of the border, especially with native Pannicum virgatum grasses.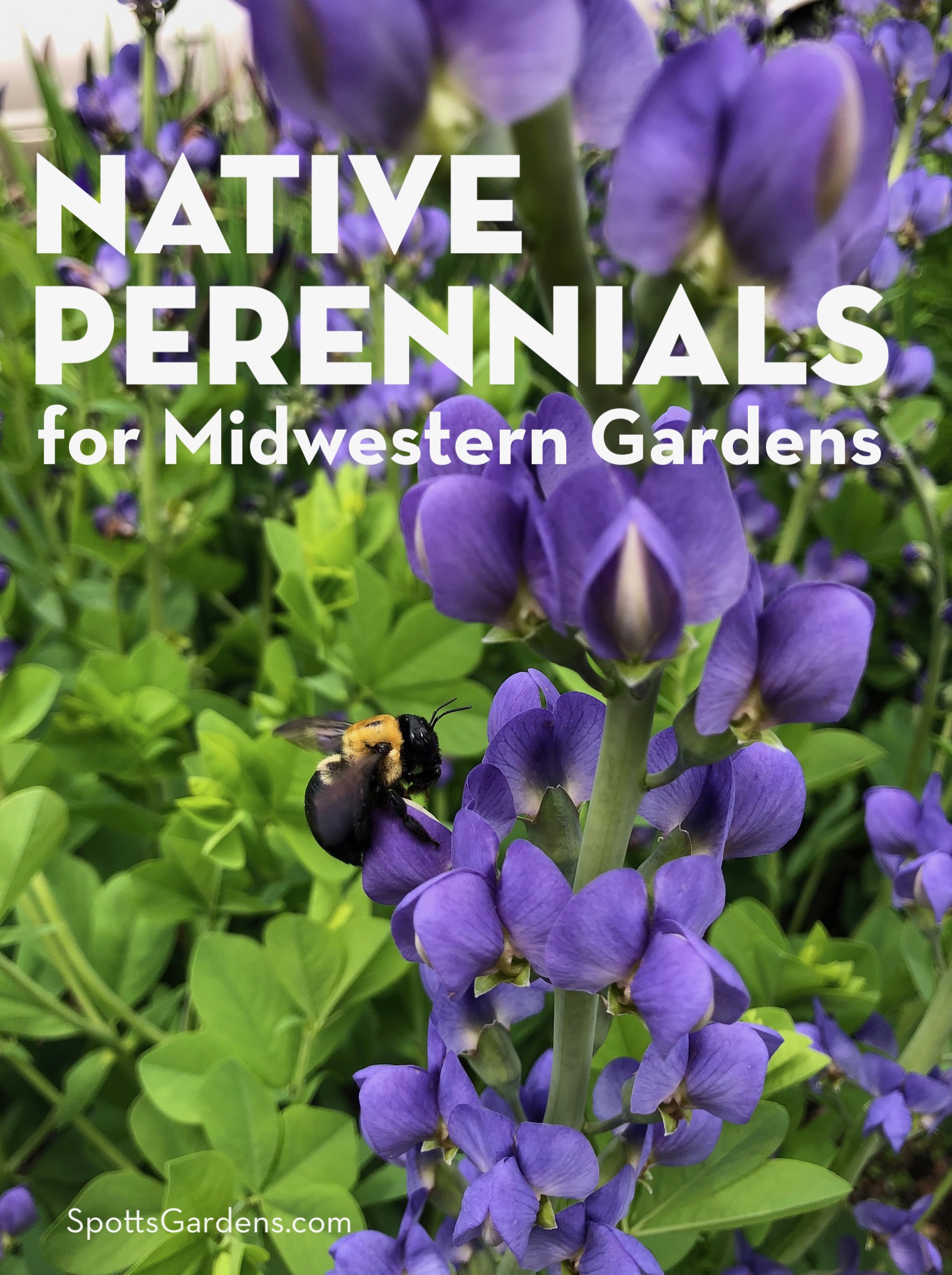 Swamp mallow (Hibiscus moschuetos)
Despite its tropical looks, swamp mallow is native to Indiana. Ideal for bright, hot, and swampy areas, Hibiscus moschuetos does just as well in light shade and average soil. We planted it in our garden with fellow wet-soil lover Joe pye weed (Eutrochium dubium), and the combo is a pollinator paradise. Check out some of the newer compact varieties, like 'Cranberry Crush' and 'Perfect Storm,' as well as older standbys like 'Lady Baltimore.'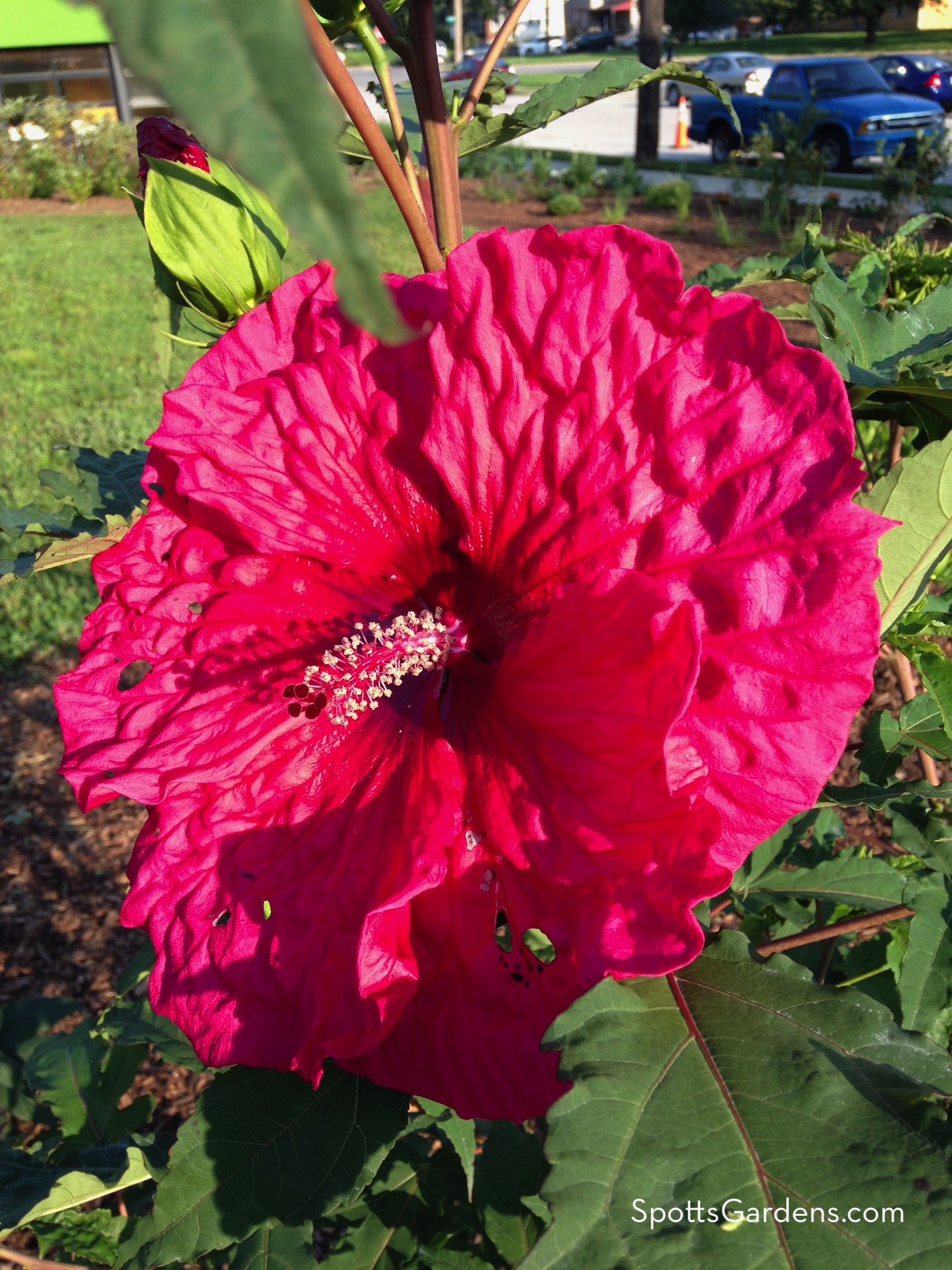 Purple coneflower (Echinacea purpurea)
Purple coneflower is practically the poster child for Midwestern native perennials. We stick mostly to white or purple varieties, because Echinacea purpurea in other colors tend to revert to purple within a few years.  Frilly blooms confuse pollinators, so choose ones with the old-fashioned shuttlecock shape for wildlife!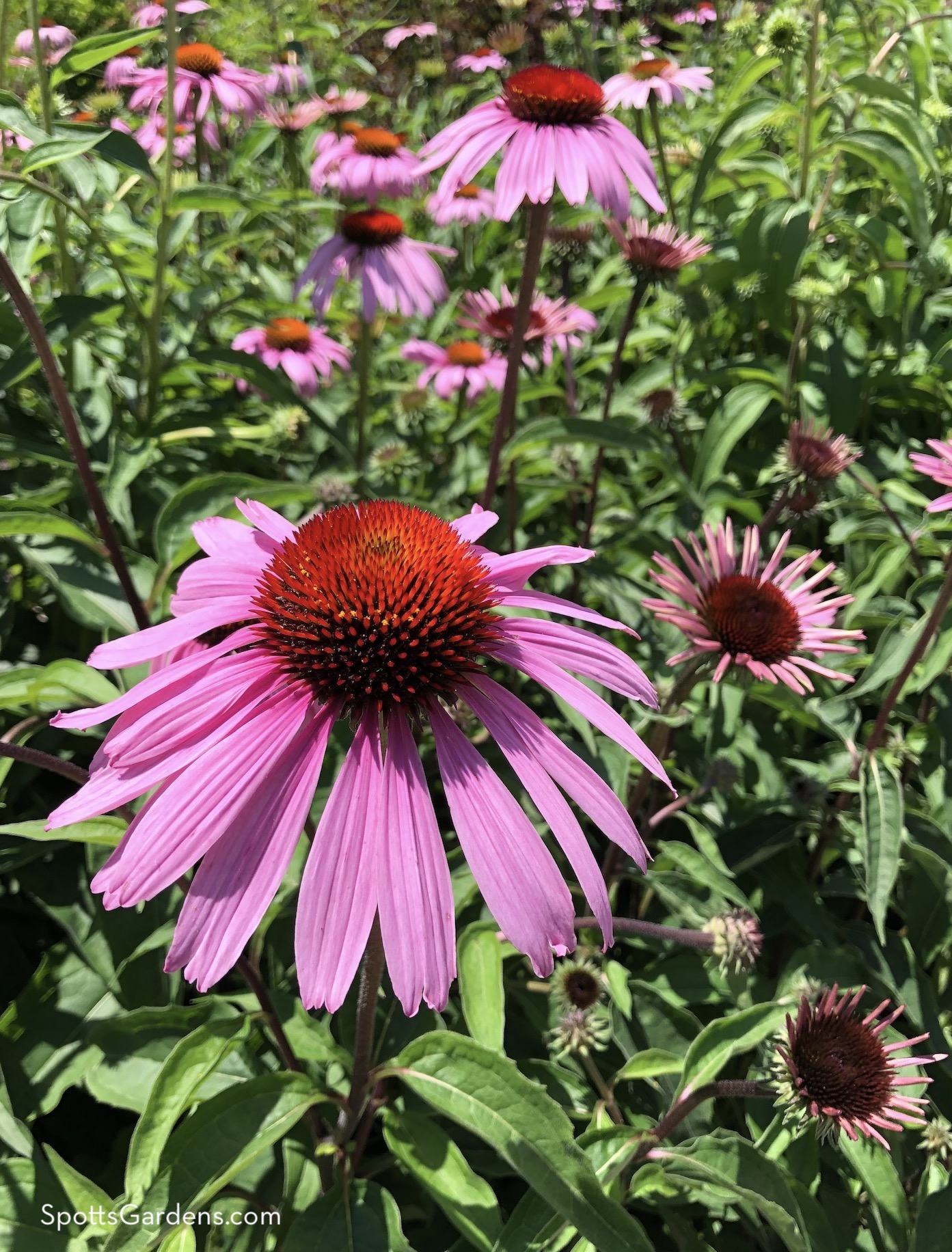 Ready to Add Natives to Your Garden?
The Indiana Native Plant Society is an excellent resource. Check out these our blog for more about favorite native plants for wet sites, great natives for fall interest, and some less-commonly used natives for gardens.
We can help you pick the perfect natives to work into your garden, too. Contact us to schedule your garden coaching.