Sure, coneflower and black-eyed susan are great. But there's more to Midwestern native plants than those two stalwarts. Check out some of our other favorite Indiana natives!
Amsonia tabernaemontana (Blue Star)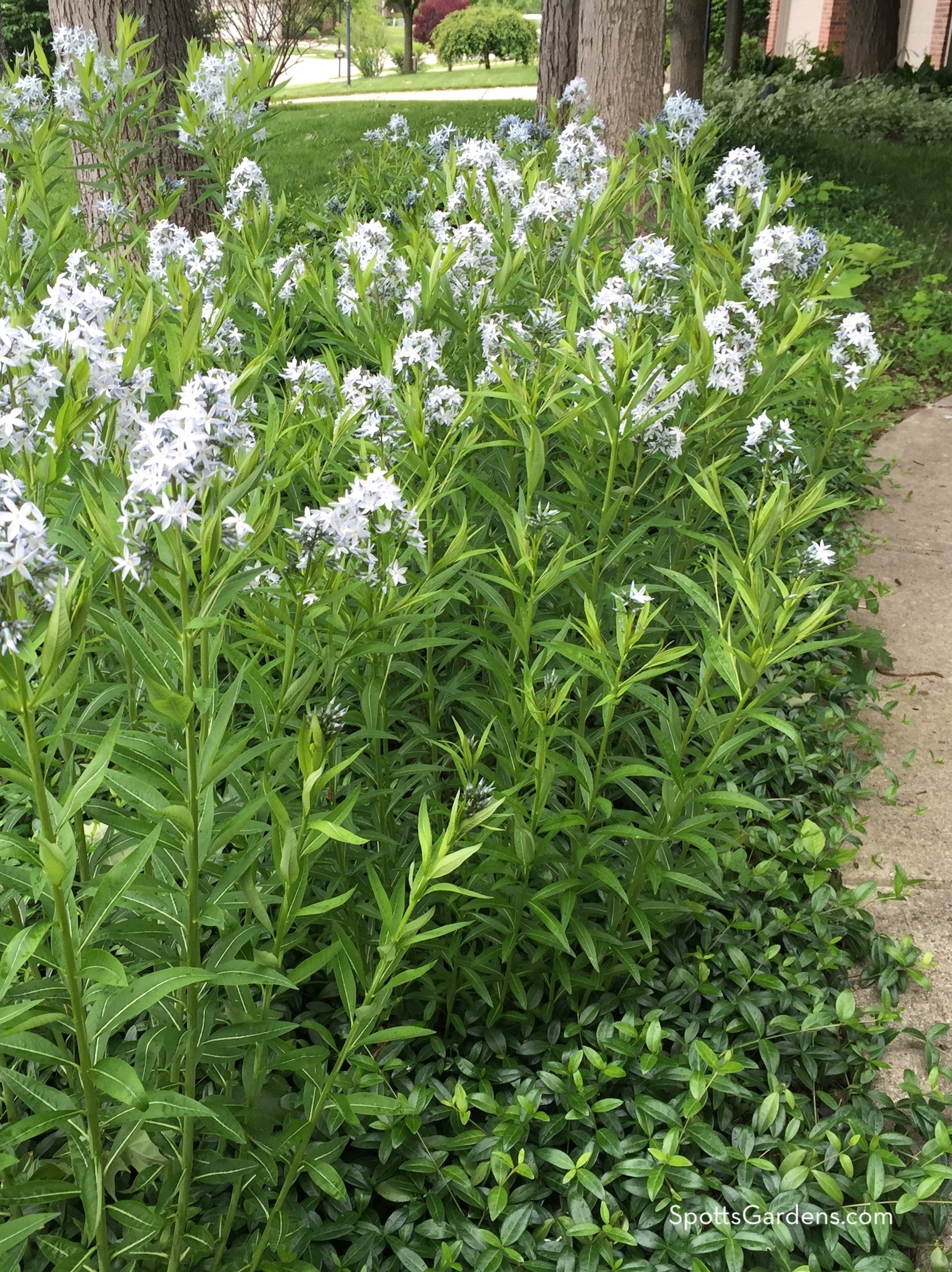 Native to open woodlands in Indiana, perennial Amsonia tabernaemontana offers interest throughout the growing season. In spring, the green stems are topped by ice-blue, star-shaped flowers that attract pollinators. Fall turns the leaves and stems a brilliant yellow.
Blue star likes full sun to light shade and and average moisture. The species (Amsonia tabernaemontana) grows 2′ to 3′ tall and wide, making it a substantial addition to the border. Cultivar Amsonia tabermontana 'Storm Cloud' is about the same size but has an overall darker look thanks to black stems and olive leaves. For a smaller option, consider the hybrid 'Blue Ice', which tops out at about 18″ tall x 24″ wide. While not a native to Indiana (its home region is further south and west), Amsonia hubrichtii is also worth a look.
Passifolia incarnata (Purple passionflower; Maypop)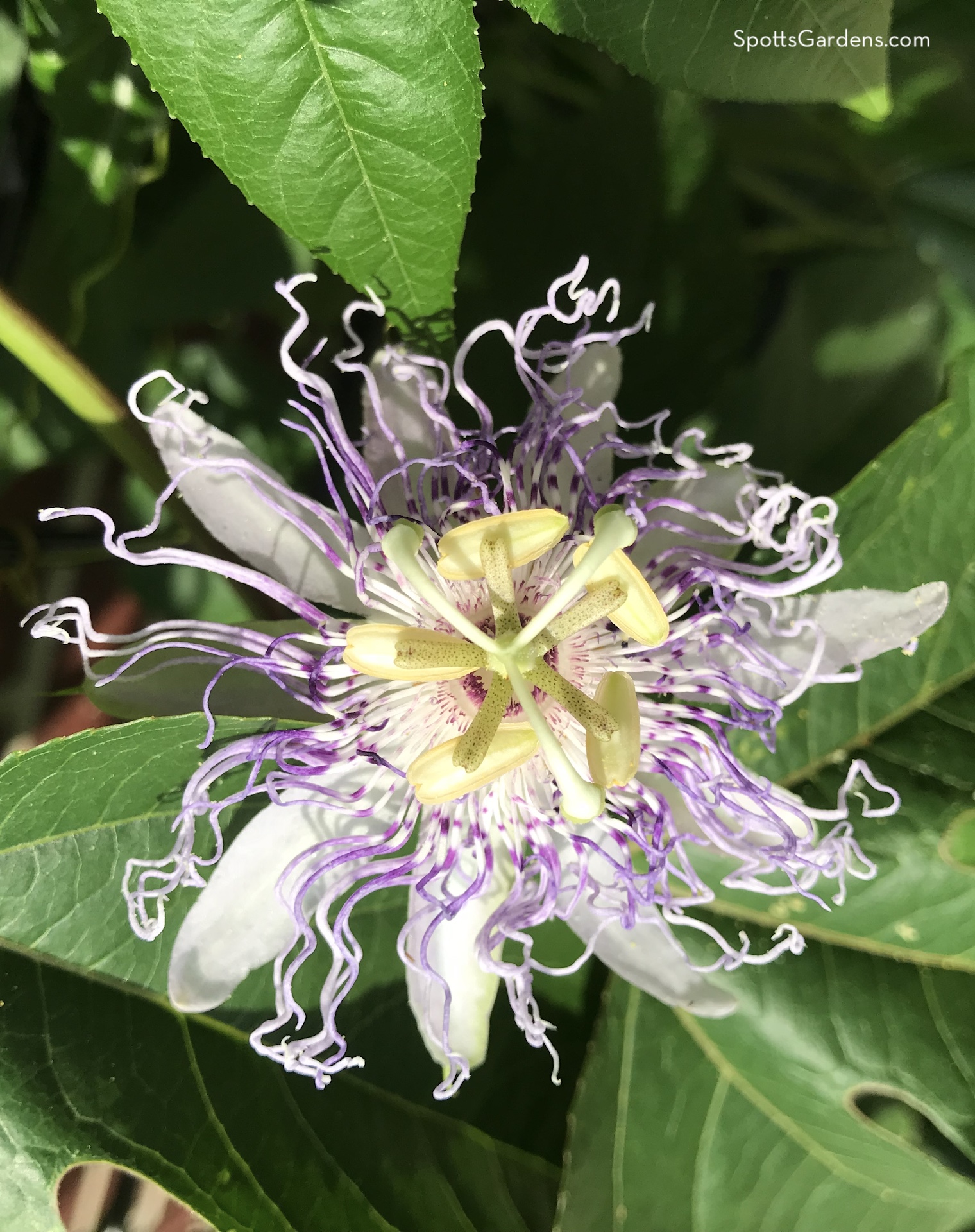 The passionflower's funky, tropical look belies its native origins. This quick-growing vine comes back from its roots to grow to 8' or taller each season. Later in the summer, it develops edible fruit. The common name "maypop" comes from the popping sound the fruit makes when stepped on!
Grow passionflower in full to part sun. We like it best on tall trellises and arbors, especially in tropical-inspired or kitchen gardens. Passionflower is a great lure for butterflies and other pollinators. These aren't compact or tidy native plants, so keep the pruners handy to trim off errant tendrils.
Phlox paniculata (Garden phlox)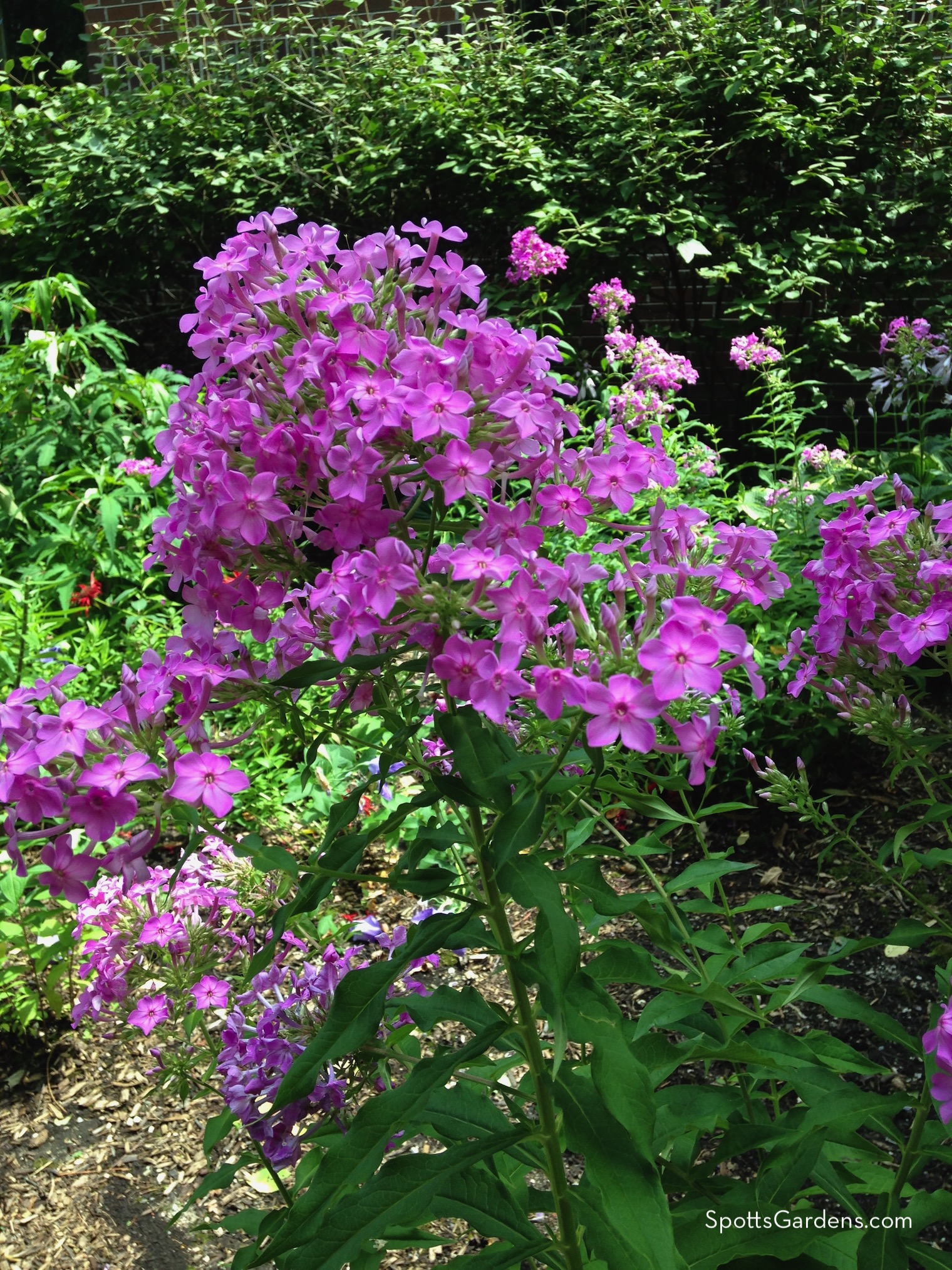 A standby of the garden border, Phlox paniculata is native to Indiana. The 2′ to 4′ perennial likes a slightly alkaline soil and prefers full sun, but can handle some shade as long as it gets six hours of sun a day. Loads of cultivars are available in tones of pinks, purples, magentas, and white.
Phlox is prone to powdery mildew, so make sure it has good air circulation. We cut several stems in each clump in half to improve air circulation and stagger the blooms. Chicago Botanic Garden has a ranking of P. paniculata cutivars from its trials.
Physocarpus opulifolius (Ninebark)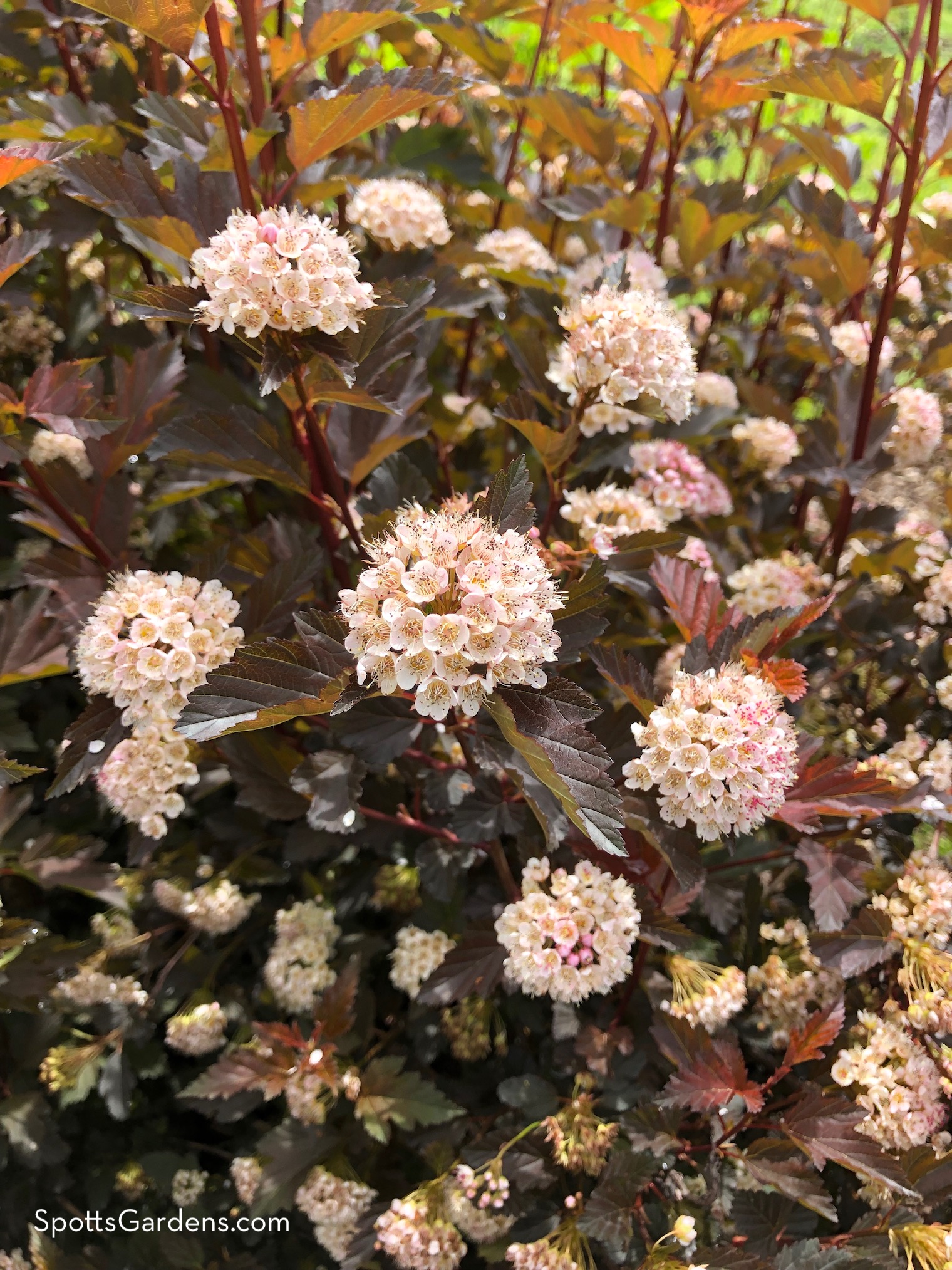 An ideal shrub for bringing color to the garden, Physocarpus opulifolius is native to Indiana stream banks and damp thickets. The bark peels back, revealing reddish to brown layers, which gives it the common name ninebark. Give the cultivated varieties full sun and average soil, although the species can handle a little shade and drier soil too.
While the species is green, plant breeders have created varieties that boast burgundy or chartreuse foliage. We particularly like mid-sized 'Summer Wine,' which grows about 5′ to 6′ tall and wide. For shorter borders, consider 'Little Devil' or 'Tiny Wine', both of which grow about 3′ to 4′ tall and wide. For a yellowy-green-leafed cultivar, consider 'Festivus Gold.'
Add some natives to your garden!
Check out our choices for native perennials, great natives for wet soil, and natives that stand out in the fall garden. And check out our Pinterest board for a wide range of Indiana natives.
Ready to plant more natives? We can choose the best ones for your garden. Contact us today for your free estimate.