Indiana gardens are fantastic in June, especially during the early part of the month. We're planting, weeding, mulching, and admiring all the blooms.
What To See in the June Garden
Salvias are blooming now, along with catmint, the last of the geranium, and the lavender. Coneflower is starting to open up too.
Fruit trees are developing their crops. Watch for apples to start gaining their red blush and raspberries to start developing fruit.
Butterflies are out in force. Look for them around weedy spots and near red, orange, and purple flowers.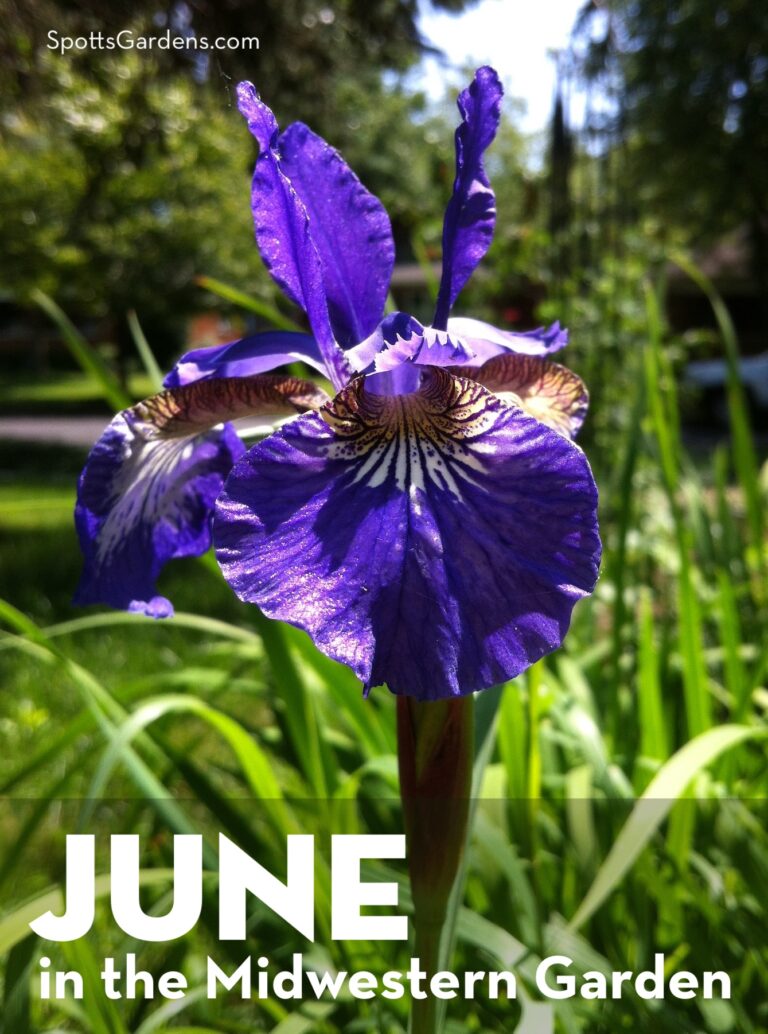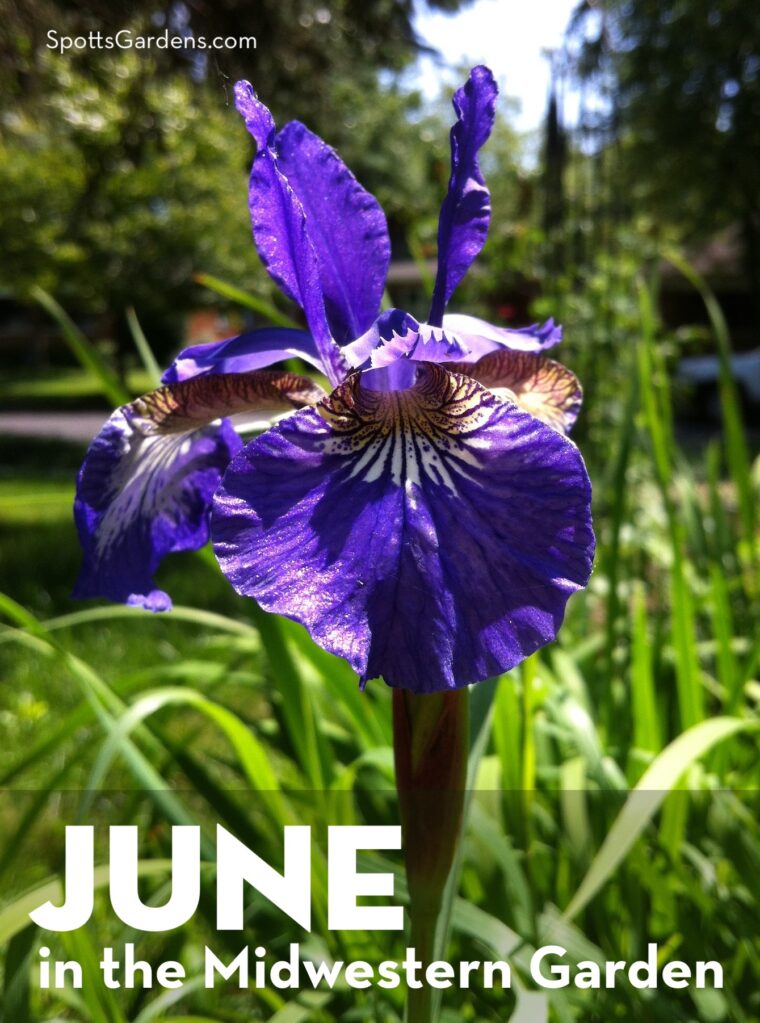 What to Do This Month
June is a busy month for gardeners! Contact us for a free estimate for work in your Indianapolis garden, including pruning shrubs and trees, and shearing formal hedges. Call us for projects like these, too:
In the Garden
Weeding. Weeds are growing fast this time of year! We prefer to weed with a garden knife or Japanese hoe, but long-handled hoes work well too.
Pruning spring-flowering shrubs after they bloom.
Mulching beds and tree rings with hardwood mulch to suppress weeds and retain soil moisture.
Watering. For the first year after planting, gardens need 1″ of water a week. If we don't have rain, you must supplement with watering. After the first year, they can usually go for a week or two without water before showing stress. But if your plants are drooping or looking dusty, water them!
Deadhead flowers to keep them blooming.
Keep mowing the lawn at 3" or higher, and mow in late afternoon or early evening to conserve soil moisture. Leave clippings on lawn. If the grass is extremely long, rake the clippings and add them to the compost pile.
Removing invasive plants and reclaiming yard space.
In the Kitchen Garden
Keep harvesting spring crops.
Continue succession planting of beans, carrots, sweet corn, and melons for fall harvest.
Thin out immature fruit on trees to 6″ to 8″ apart to allow each fruit room to develop.