Indiana gardens are glorious in June, especially during the early part of the month. We're planting, weeding, mulching, and admiring all those blooms in the June garden.
What To See in the June Garden
Salvias are blooming now, along with catmint, the last of the geranium, and the lavender. Coneflower is starting to open up too.
Fruit trees are developing their crops. Watch for apples to start gaining their red blush and raspberries to start developing fruit.
Butterflies are out in force. Look for them around weedy spots and near red, orange, and purple flowers.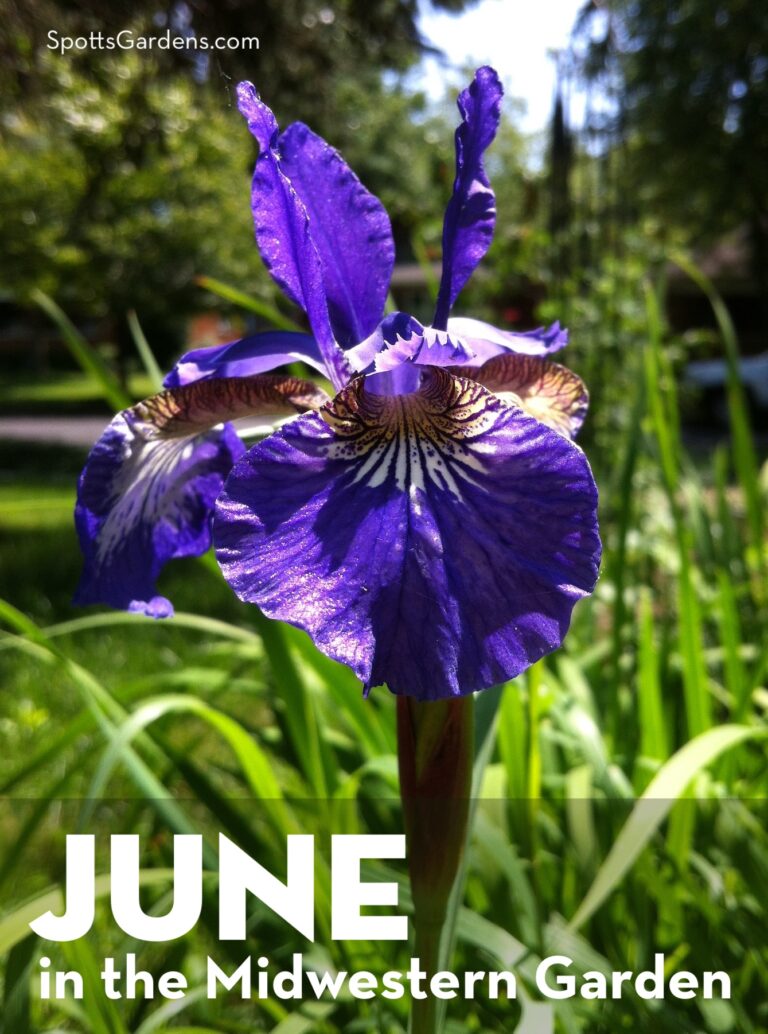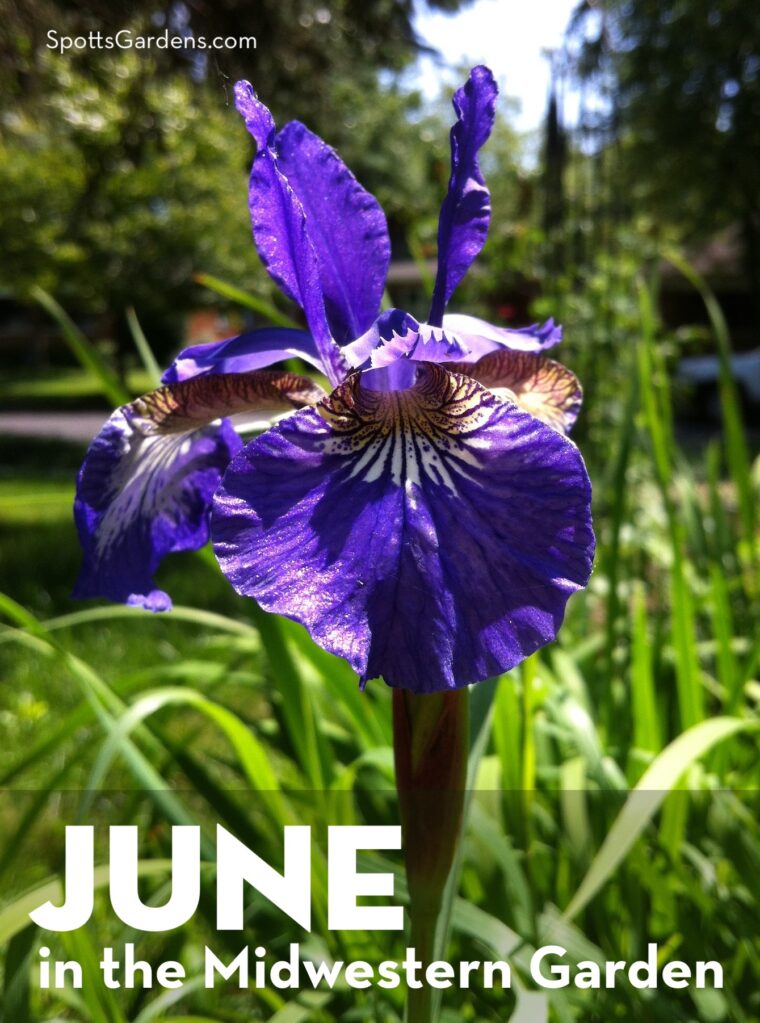 What to Do This Month
June is a busy month for gardeners! Contact us for a free estimate for work in your Indianapolis garden.
Mulching beds and tree rings with hardwood mulch to provide weed suppression and water retention.
Completing hardscape projects or improving site drainage.
Removing invasive plants and reclaiming yard space.
Pruning of spring-blooming shrubs and small trees, and shearing formal hedges of boxwood, yew, and burning bush.
Scheduling garden coaching. Our coach can help you identify plants, offer design ideas, suggest solutions for problem spots, or give a hands-on lesson in pruning.
Other Tasks in the June Organic Garden
Finish harvesting your spring crops! Strawberries, peas, salad greens, and other spring crops are ready now.
Continue succession planting of beans, carrots, sweet corn, and melons for fall harvest. Now's the time
Deadhead flowers to keep them blooming.
Keep after weeds as much as possible during this time of year. We prefer hand weeding with a garden knife or a Japanese hoe.
Keep mowing the lawn at 3" or higher, and mow in late afternoon or early evening to conserve soil moisture. Leave clippings on lawn. If the grass is extremely long, rake the clippings and add them to the compost pile.