Brilliant blue skies and chilly winds: October brings us the last bits of summer and the first taste of winter. The garden is on fire with color, so head out and enjoy it!
What to See in the October Garden
Trees and shrubs take a starring role, from the orange of sugar maples to the brilliant red of the chokeberries.
Grasses finish taking on their fall color. Seedheads and stems in buffs, reds, and pinks lend texture and movement to the yard in fall.
Fruits are glowing in the landscape. Beautyberries sport amethyst-colored fruits, and the red berries on holly and winterberry are shining brightly.
Some flowers continue to bloom, even as frost closes in. We're admiring the aster, black-eyed Susans, and even some coreopsis that's still hanging in! Just as lovely, the last of this season's butterflies and moths are flitting in our gardens.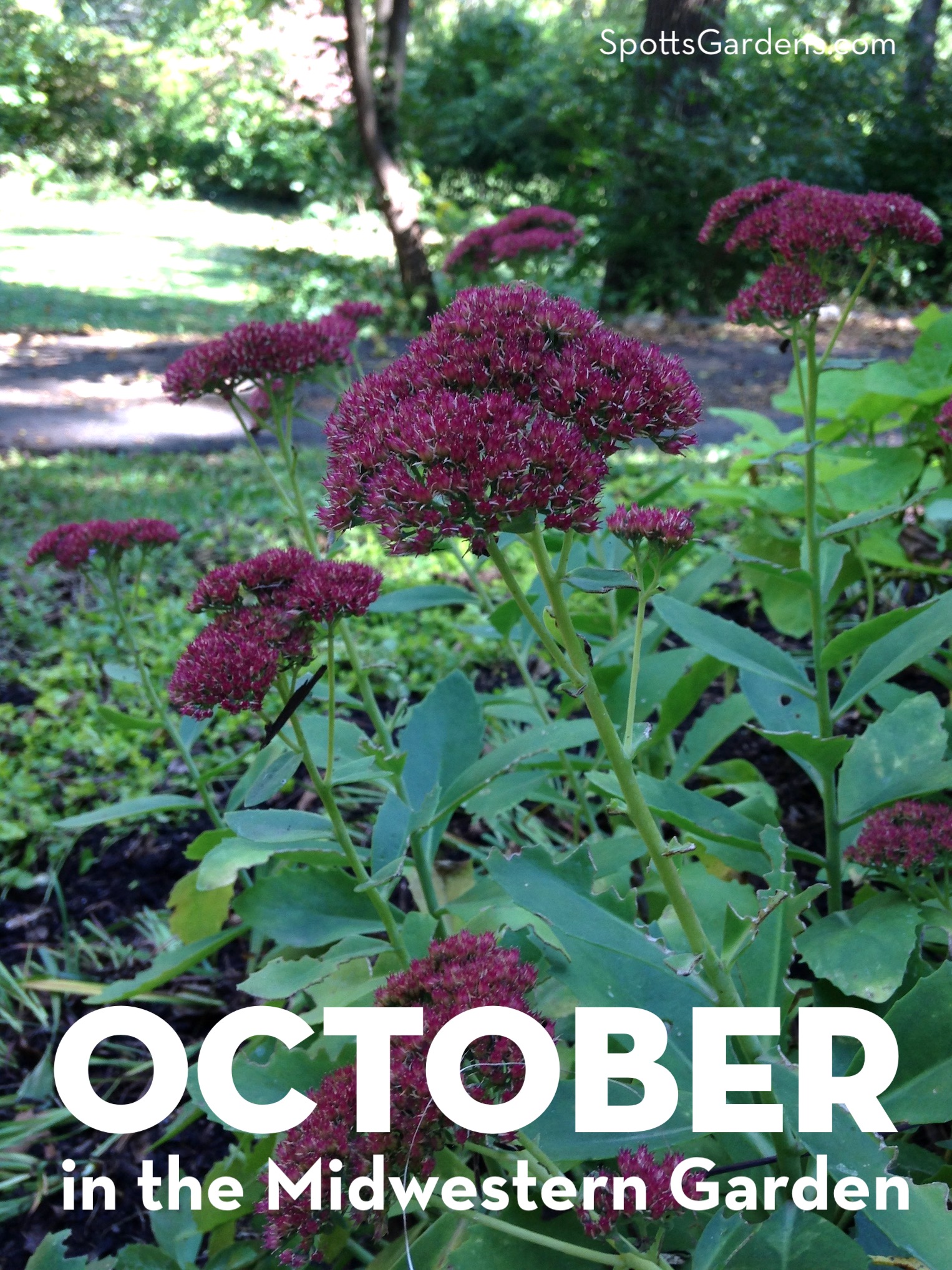 What to Do This Month
Contact Spotts Garden Service to schedule landscape work this fall and into winter in Indianapolis. This is an especially good time for:
Completing hardscape projects like natural stone patios and step stones.
Planting perennials, shrubs, and trees, as well as digging and dividing existing perennials. October is also prime bulb-planting season.
Scheduling your fall garden cleanup. We'll start preparing the landscape for winter once most of the leaves come down in November.
Other Tasks in the Organic Garden in October
Continue routine garden maintenance such as deadheading, weeding, and very light pruning. Heavy pruning should now wait until late winter.
Keep the lawn mower set at 3", and mow the leaves right into the lawn or rake the chipped leaves into beds as mulch.
Harvest your fall produce, including Brussels sprouts, pumpkins, winter squash, and the last of tomatoes.
Plant a cover crop in the kitchen garden to replenish the soil. Red clover, winter wheat, alfalfa, and winter rye are all good choices.