Holiday lights on homes and in gardens illuminate the longest nights of the year. And the December garden provides holiday decorations; pinecones, berries, and boughs of holly are yours for the clipping!
What to See in the December Garden
Evergreens come into their own as other shrubs and trees stand leafless.
Holly, winterberry, and snowberry planted in the landscape provide food for the birds (at least, as long as the berries last).
Stems of red- and yellow-twig dogwood shine against snow, and ornamental grasses add movement to the yard in winter.
Dead stalks of the perennials provide cover and forage for birds and other wildlife through the winter.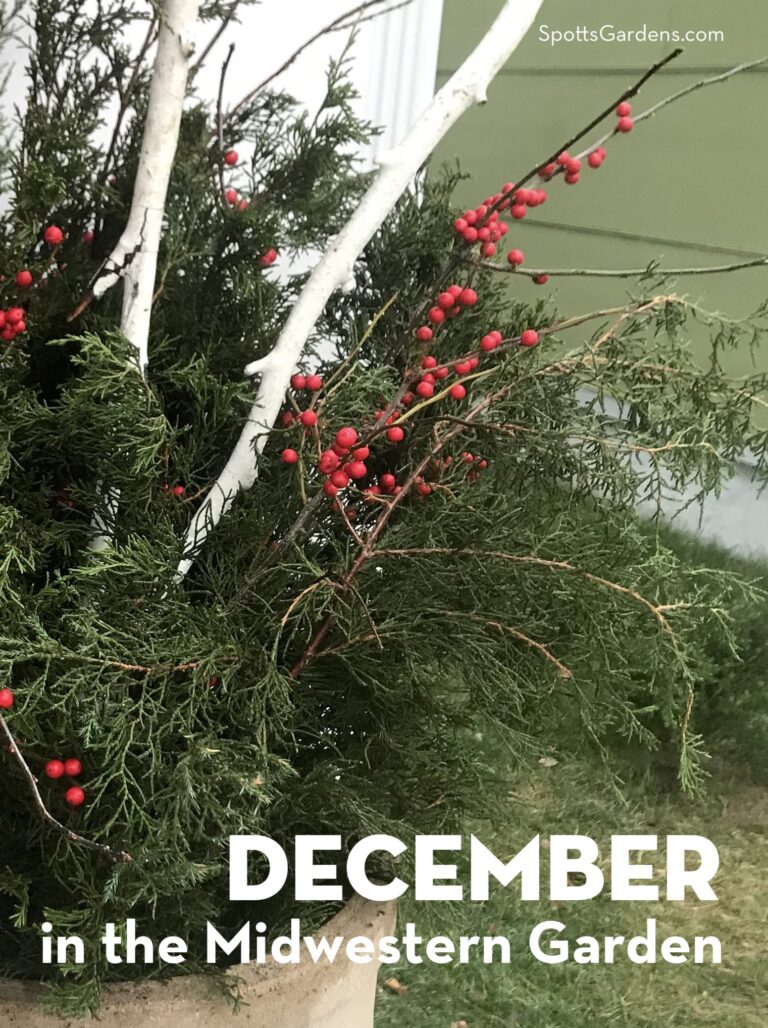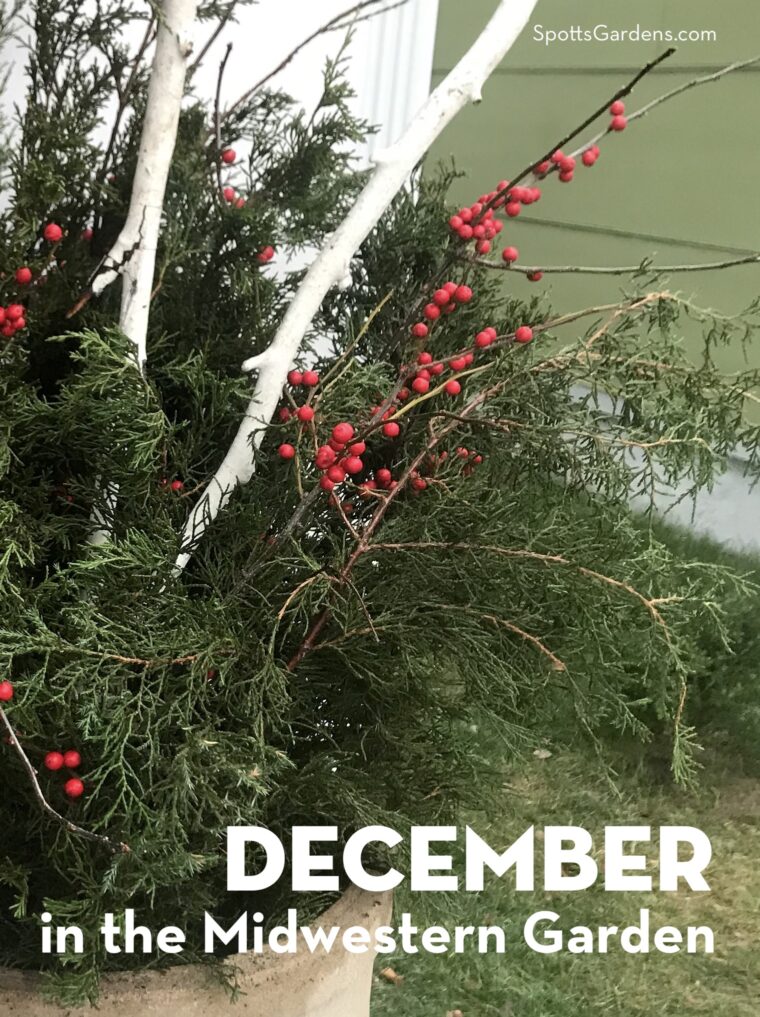 What to Do This Month
While the Spotts crew slows down a bit in winter (just like the garden!), we find the colder season is the perfect time for certain projects. Contact us for free estimates on work suited to winter weather in your Indianapolis garden.
Removing invasive plants and clearing thickets.
Hardscape projects like natural stone patios and stepping stones.
Designing your new garden to be ready to plant this spring.
Building garden soil by amending with compost or manure. Putting these organic materials down now lets winter rains, worms, and the freeze-thaw cycle work them into the ground.
If you haven't already scheduled a fall garden cleanup, give us a call!
Other Tasks in the Organic Garden in December
You can plant leftover spring-blooming bulbs until the ground freezes. We've planted bulbs as late as Christmas!
Use evergreens, pine cones, and other materials from the landscape in windowboxes or containers. Wrap ceramic containers that will spend the winter outside in bubble wrap and burlap to protect them from cracking.
If you have newly planted or especially tender plants, cover them with winter mulch once they go dormant. It's better to wait until the ground freezes before applying this mulch; the mulch helps keep the ground frozen and prevents the freeze-thaw cycle from heaving plants out of the ground.
If you're mulching roses, first mound soil to about a foot over the graft union, then add mulch on top.
Order new seed catalogs.