Holiday lights on homes and in gardens illuminate the longest nights of the year. And the December garden provides holiday decorations; pinecones, berries, and boughs of holly are yours for the clipping!
What to See in the December Garden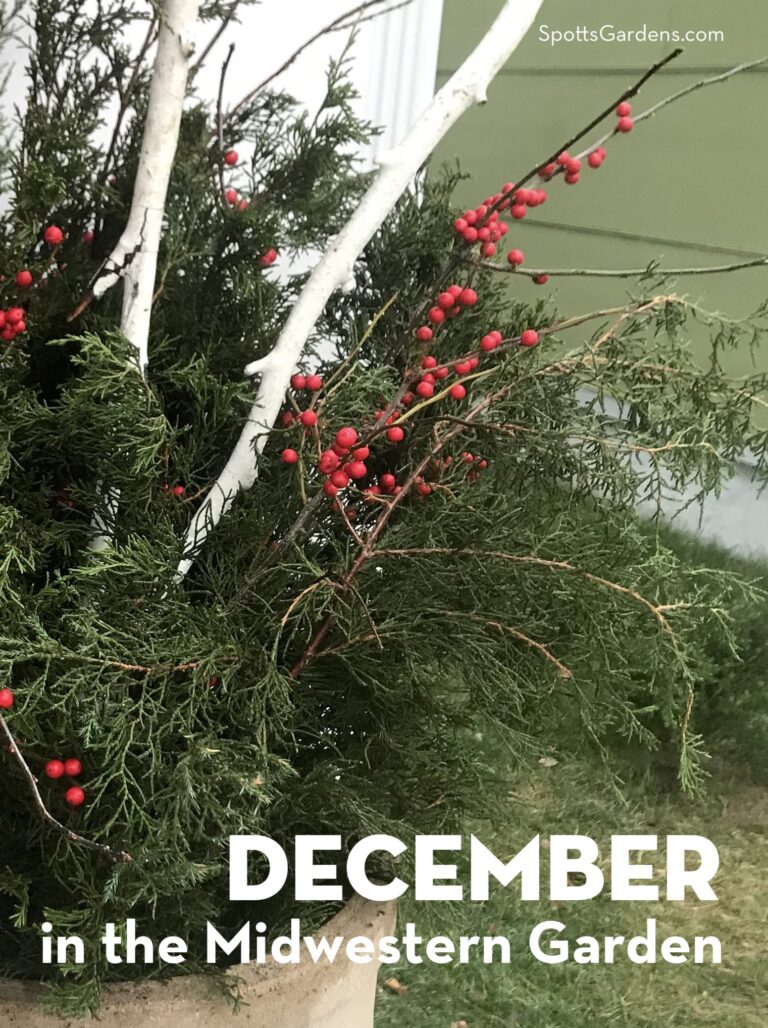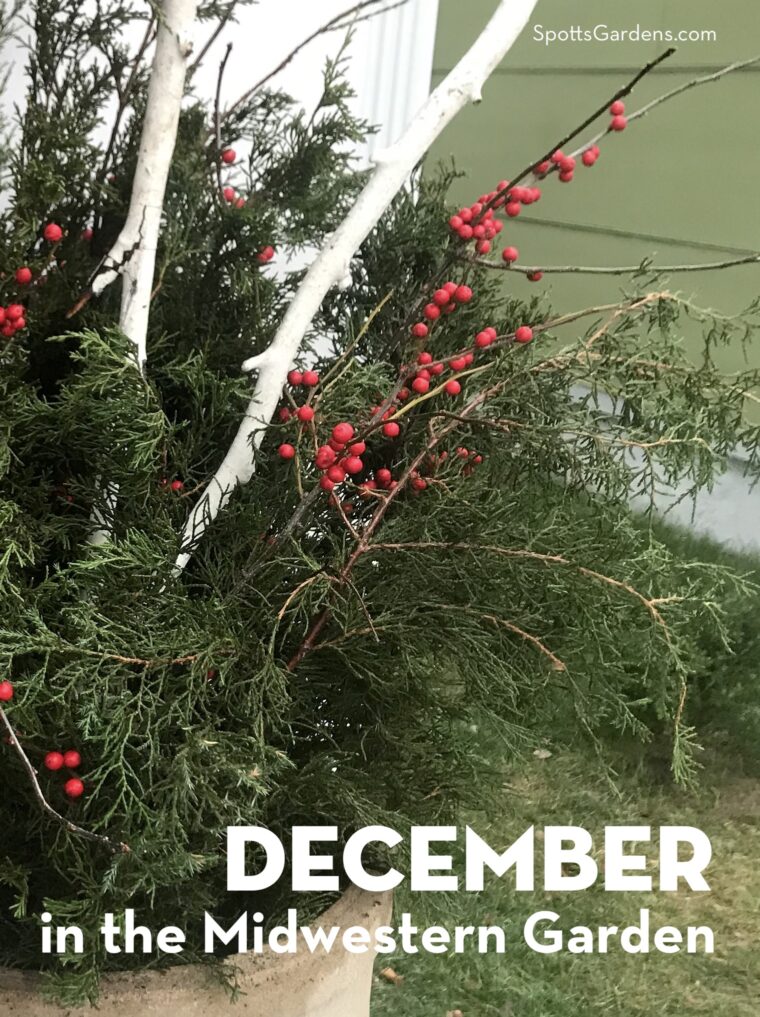 What to Do This Month
While the Spotts crew slows down a bit in winter, we find the colder season is the perfect time for certain projects. Contact us for free estimates on work suited to winter weather in your Indianapolis garden.
Other Tasks in the Organic Garden in December
Do fall garden cleanup. A thorough cleanup leaves plant material up to provide food and habitat for wildlife, while removing anything that may promote disease. It's especially important to remove old plant material around vegetables, fruits, and roses.
Create winter arrangements in  windowboxes or containers using cut evergreens, pine cones, and other materials from the landscape. Wrap ceramic containers that spend the winter outside in bubble wrap and burlap to protect them from cracking.
Prevent sunscald from cracking the bark on young and thin-barked trees by wrapping the trunk. In winter, sun can warm up the bark on the south and southwest side of the tree, activating cells under the bark. When the temperatures quickly drop, those cells freeze and burst, splitting the bark. Wrap trunks of young trees for a couple of years, until their trunks develop some texture.
Cover newly planted or especially tender plants with winter mulch once they go dormant. Applied once the ground is cold, winter mulch helps keep the ground frozen and prevents the freeze-thaw cycle from heaving plants out of the ground. It also discourages the plant from budding during an unseasonable warm spell. We use chipped leaves for winter mulch, but straw also works.
Apply winter mulch to tender roses. First mound soil to about a foot over the graft union. (Bring in extra soil for this; scraping the soil up from around the rose can damage the roots.) Add mulch on top of the soil mound.
Watch for thirsty plants. Between now and spring, water plants if we have several weeks of above freezing temperatures and no rain. Especially keep an eye on evergreens like arborvitae, which can suffer from drying out in winter.