Trees are a riot of color in the early part of the month, and wildlife is dining on fruits and seeds in the yard. In Indianapolis, we're focused on planting trees, shrubs, bulbs, and perennials; it's one of the best planting times of the year!
What to See in the November Garden
Trees and shrubs have turned to their fall hues and are beginning to lose their leaves.
Fruits cling to the winterberry, snowberry,and beautyberry shrubs, providing food for birds.
Grasses have taken on their fall colors and rustle through the landscape in the November winds.
Frost outlines the leaves of broadleafed evergreens like holly and boxwood in early morning.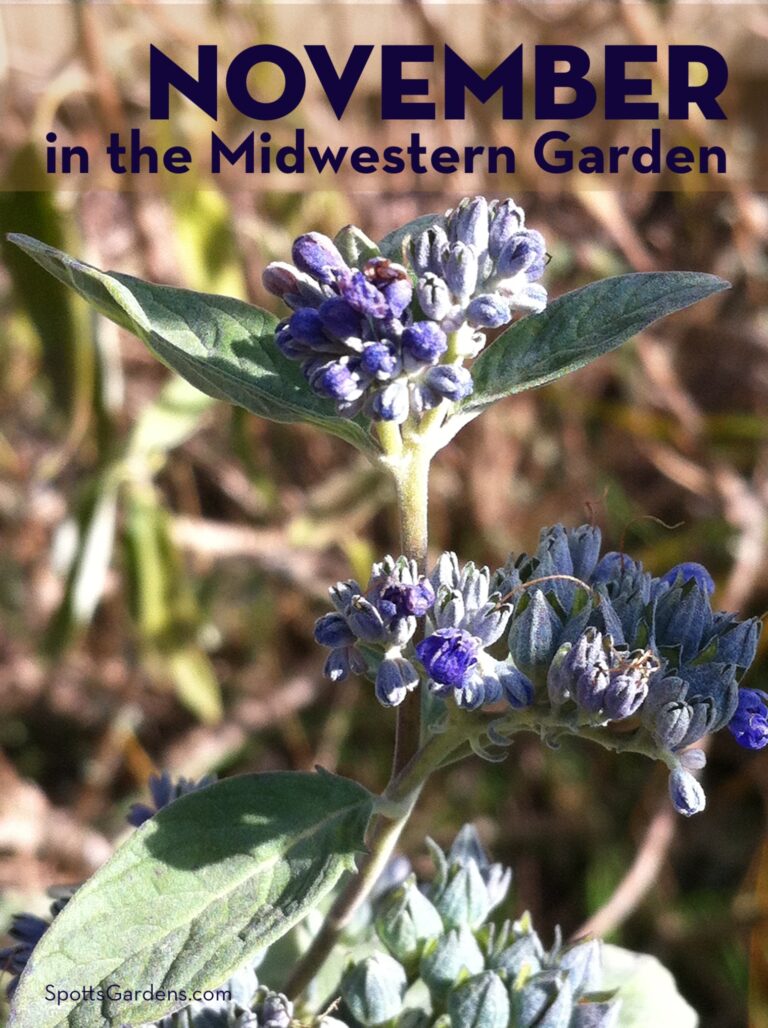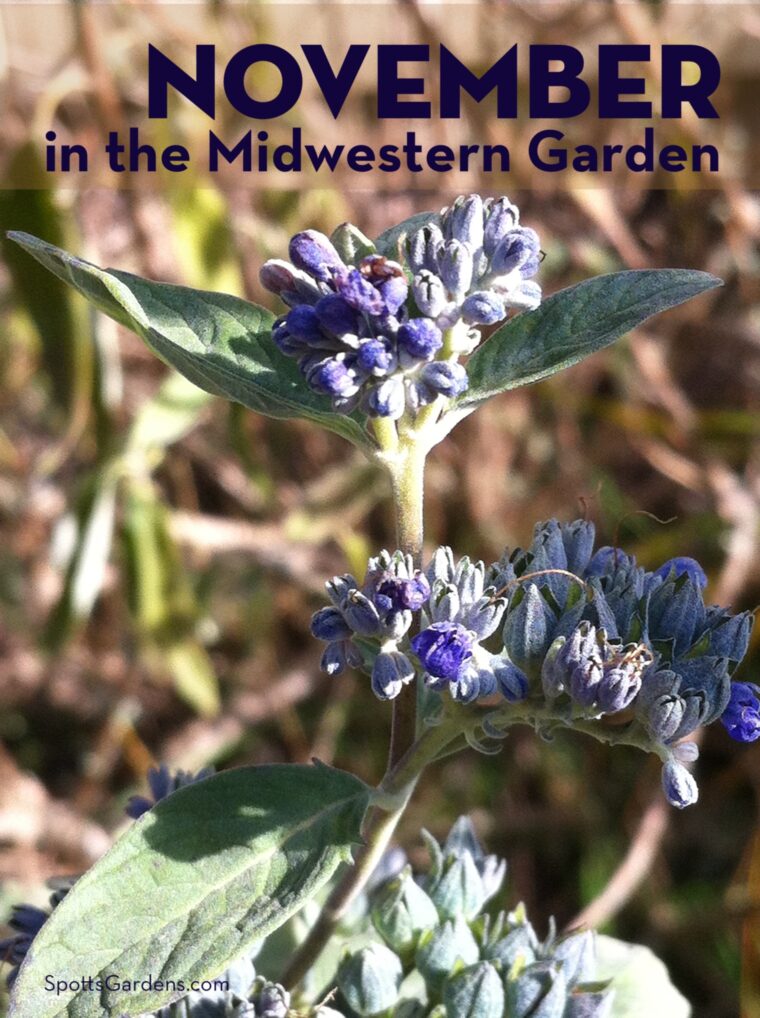 What to Do This Month
Contact Spotts Garden Service to schedule garden work for November and December.
Planting perennials, shrubs, bulbs, and container grown trees, as well as digging and dividing existing perennials.
Fall garden cleanup, which we'll start once most of the leaves are down. A thorough cleanup leaves plant material up to provide food and habitat for wildlife, while removing anything that may promote disease. It's especially important clean up around vegetables, fruits, and roses.
Other Tasks in the Organic Garden in November
Chip leaves by running  over them with the lawn mower, then raking or blowing them into beds as mulch. If you only have a thin layer of leaves, those can be chipped and then left right on the lawn.
Prune shrubs and trees as necessary to remove dead or damaged branches, but hold off on other pruning until late winter.
Water your evergreen shrubs and trees. Arborvitae, boxwood, and other evergreens are prone to drying out and developing winter burn, especially if they're also exposed to road salt. Head it off by making sure they get at least 1″ of water a week until the ground freezes.
Protect young trees from winter rodent damage. Enclose them with a white plastic tree guard, which will also head off sun scald. (Don't use a black one, which will hold heat.) Older trees are usually too tough for rodents to nibble on.
Mulch root crops. You can continue to harvest carrots and beets into winter if you lay a thick layer of mulch over them; straw or chopped-up leaves work especially well.
Finish planting bulbs, then pot some up for forcing. If you want amaryllis and paperwhites to bloom for Christmas, pot those up now too.
Mow the lawn as needed at a minimum height of 3″. November is also a good time for fertilizing turf with compost or corn gluten meal.
Looking Ahead to Winter
While the Spotts crew slows down a bit in winter, the colder months are ideal for certain projects. Contact us for free estimates on work suited to winter weather in your Indianapolis garden.